Mr Electric BBN - Putting Customers First
At Mr. Electric, we pride ourselves on providing exceptional service to every customer. From being available 24/7 for any electrical emergency to always taking good care of a customer's property, we go the extra mile to ensure homeowners and businesses are happy with their Mr. Electric experience. Please leave us a review to let us know what you made of our service.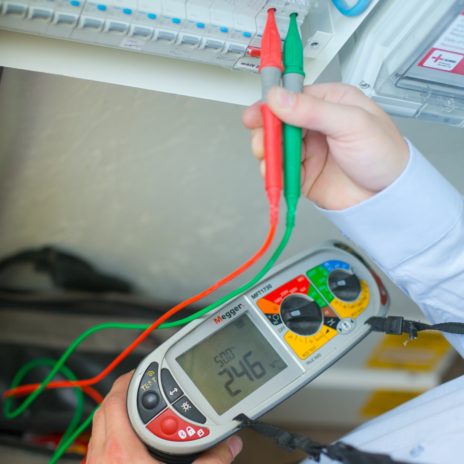 Danielle Green

Came out to find out why we had no electric in sockets, unfortunately it was our fault due to doing DIY but after nearly £300 we have had sockets bypassed externally and the original socket that was accidentally shorted still doesn't work !! Not happy, had to come back 3 times and our original problem still stands ... don't use this company
Patricia Daly

Mr Electric was brilliant
Arrived on time, explained what was happening very polite and courteous
Kerrie Ginns
Kettering, Kettering

Lee and the team are great at what they do
Each job Lee and his team have tended to has been professional and punctual and always with a result or in depth report to resolve.
james duggan
Town centre, Northampton

Excellent
Lee gave us honest and realistic prices and availability for the test to go ahead.  Did exactly what he said he'd do and was still available for advice afterwards.
James Campbell
Far Cotton, Far Cotton

Installation of Excess Solar Energy Usage Gadgets
After a little difficulty in booking an appointment the engineer did a great job in installing the Eddi, Harvi and Hub from Myenergi.  These devices allow excess solar energy to be diverted to heating your hot water instead of going back into the grid.  I already have a Zappi EV charger from the same company.  The equipment was installed and commissioned and was up and running after a couple of hours.  The engineer did a great job in a fast efficient manner.
Nigel Chapman
Far Bletchley, Bletchley

Here at Chelton Brown lettings we have worked with Mr Electric now for sometime. We have found them to be, reliable, flexible, good value and extremely helpful. they always go out quickly and give us excellent feedback.
Sali Brown

Lee is very valued and trusted contractor for my company. He has great knowledge and will tell you how it is before any work is carried out. He is very fair in his pricing and has a good turnaround for a fast response. Great Electrician and one I'd personally recommend.
James Countygroup

Very poor service
Done the check and P promised me certificates over the email but never received.
Vaidotas
Milton Keynes

Mr Electric have done various jobs for us and the service is always excellent and very good value. Over the years, they have fitted a new fuse board, installed outside lights and added new sockets. They always leave the job clean and tidy and the engineers are very polite. Would recommend!
Hazel Napier