CCTV Installation Tamworth
Mr Electric Local electrician in Tamworth, serving Lichfield, Sutton Coldfield and surrounding areas offering 24/7 emergency call outs and free quotes for Fuseboards, Rewires, CCTV, Electrical Installations, LED Lighting, Smart Homes, Electrical Installation Condition Reports, Electric Heating, Commercial and Domestic.
CCTV, Security Lights supplied and installed by fully qualified NICEIC electricians based in Tamworth call 01827 230999 for advice and a free quote.
How To Get CCTV Professionally Installed
You have just discovered the most trusted and best-loved local electrician in Tamworth.
Here are 5 of the most common reasons WHY our customers in Tamworth call us to help with CCTV Installation…
You don't know how to Install CCTV
You want your home to be kept safe with CCTV installed by a qualified electrician
You don't have experience of installing CCTV…and it's quite a challenging job.
You want the job doing right, first time, no excuses
You'd rather call a qualified electrician and save yourself time, hassle & money.
You want to be able to trust Mr. Electric with your CCTV installation needs.
(The people of Tamworth call us for most of the above reasons)
We are guessing that some of these reasons sound pretty familiar to you do they not?
We thought so.
When searching for an electrician online to help you install your CCTV system, it can end up being a minefield can it not?
Perhaps you are wondering…
Which electrician can I trust?
Will I get ripped off by an electrician?
Are they any good installing CCTV?
Will they understand what I want?
Will they answer when I call?
Are they a qualified electrician?
Can they respond quickly?
Are they a local electrician?
Are they safe and NICEIC qualified?
Will they mess-up my home?
What do others say about them installing CCTV?
We'd be thinking the same too if we were in your shoes.
Read this next bit and all these worries will go away…you have our word as electricians!
Here at Mr Electric Tamworth, we work around the clock as we think you deserve to feel safe and secure. Our CCTV is here to protect you and your loved ones 24/7.
We think feeling safe and secure at home or work shouldn't cost you an arm and a leg, and it should be easy to get hold of too.
HOW we help you achieve this…
We give you FREE electrician advice.
We give you FREE electrician callouts in Tamworth
We give you FREE electrical surveys before any work takes place.
We give you FREE electrician quotes.
We give you FIXED prices – no hidden extras
We are available for your call 24/7 – as electricians, we literally never clock off!
What is it that we do again?
We just happen to be CCTV Installation electricians in Tamworth.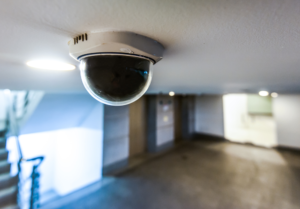 Need help with your CCTV Installation in Tamworth
Simply CALL our friendly Tamworth team NOW …
Tell us what you need help with and we'll get right on it for you.
We LOVE to help.
It couldn't be simpler for you. Call 01827 230999
We are Mr. Electric in Tamworth and we know that when you need an electrician in Tamworth, you want someone who you can trust, who can get the job done quickly, of super high quality and also for a great price. If this sounds like you then we believe we have the perfect Electrician
in Tamworth for you.
Welcome to Mr Electric, your local electrician and electrical contractor in Tamworth.
Electrician in Tamworth, Sutton Coldfield, Birmingham, Coventry, Dudley, Walsall and West Midlands – For help with all your electrical problems call 0121 2850136. Fuseboards, 24/7 call outs, Rewires, Alarms Fitted, EICR Electrical Safety Test Certificates, Smart Homes, Energy saving, Domestic and Commercial.
Electrician in Tamworth Birmingham, Coventry Mr. electric is a company you can trust as we are fully registered and NICEIC approved. You also have the backing of the NICEIC PLATINUM PROMISE.
Platinum Promise is the NICEIC commitment to you to make sure that installation work is safe and meets the required regulations. Our Platinum Promise will protect you should installation work undertaken by a NICEIC registered contractor not meet the required building regulations or installation standards. The Platinum Promise is provided through the NICEIC Complaints Process.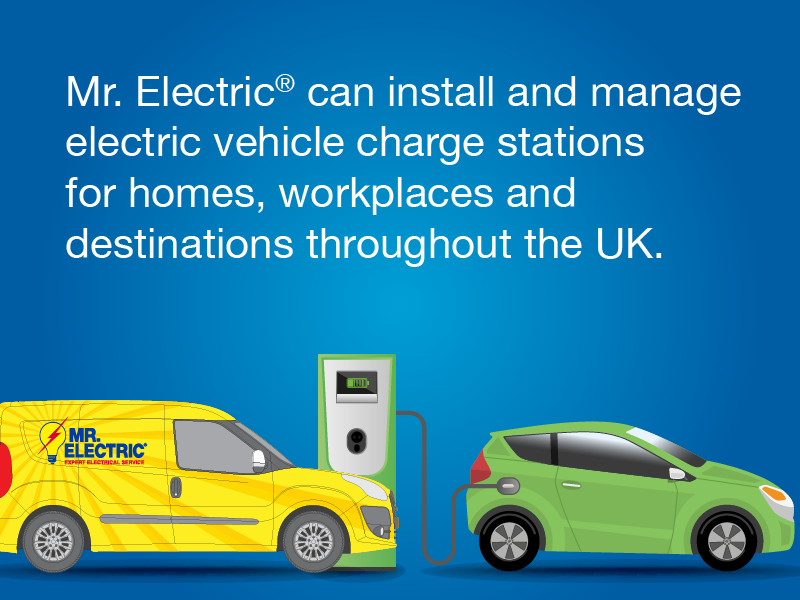 Electrician in Tamworth, Sutton Colfield Birmingham, Coventry and Surrounding Areas
Electrician in Tamworth-Sutton Coldfield: Mr Electric is a name that is synonymous with high-quality workmanship and unrivalled customer service in Birmingham and surrounding areas. We have a wide variety of commercial and domestic customers who repeatedly use Mr. Electric as their trusted local electricians in Tamworth, Sutton Coldfield, Lichfield, Coventry, Birmingham, Dudley, Walsall, Nuneaton, Bedworth and surrounding areas.
Mr Electric Tamworth-Sutton Coldfield customers are guaranteed to get a well-trained, uniformed electrician, turning up in a marked van – at a time that has been agreed with you. Our electricians are DBS checked and always carry ID.
The Mr Electric ethos of excellent customer service is embedded in each member of staff and our team will always respect your place of work or home be it in Redditch or Leamington Spa, and treat it as if it were their own. This includes using shoe protectors and our special floor covers. We care about standards and delivering on promises to provide a service you can always rely on.
We carry out around 1,500 jobs every month for commercial and domestic customers who need electricians in Tamworth, Sutton Coldfield, Birmingham, Lichfield, Mere Green and all over the  West Midlands area. Fuseboards, 24/7 call outs, Rewires, Alarms Fitted, EICR Electrical Safety Test certificates, Smart homes, Energy saving, Domestic and Commercial work undertaken
NICEIC Qualified Electricians in Tamworth, Sutton Coldfield, Birmingham
Our success is based upon the high calibre of our team members. All our electricians are vetted and qualified to a high standard. Staff development is continuous and electricians are regularly assessed and inspected to ensure their knowledge and skills remain up to date. All work, no matter how big or small, will always meet the British Standard BS7671:13 and Building Regulations.
Free Emergency Electrician Call Out Service in Sutton Coldfield, Birmingham and West Midlands
If it's an emergency situation, you'll want to know that help is on the way. Because we are your local electrician, we will get to you quickly and won't leave you hanging on. When you call us, you will only ever speak to one of our dedicated team members who will offer straight-forward expert advice and an immediate response.
You won't be charged for your call out. You will only pay for the services we provide.
Fixed Prices for Your Local Sutton Coldfield, Birmingham Electrician
We know how annoying it is when you've been quoted for a job but then the costs keep piling up and over budget. You won't have that problem with this electrical company. Everything is kept clear and transparent from the outset so there will be no nasty surprises later down the line. We will always quote a price before we start any work and will only leave when you are satisfied with what we have done – and all within the first price quoted.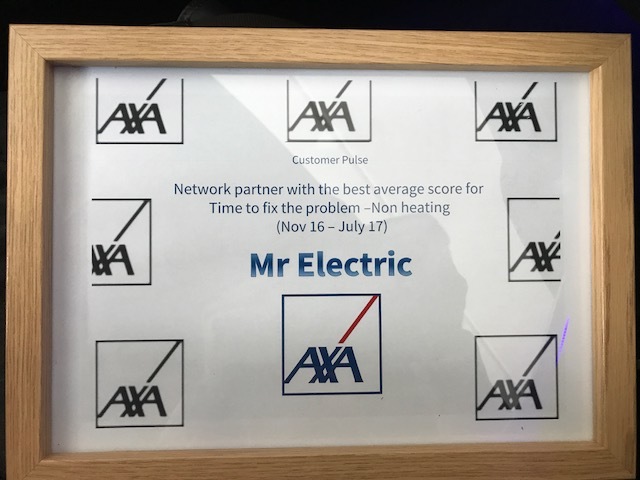 Free Quotes and Advice for Electricians in Sutton Coldfield, Tamworth, Birmingham, Coventry and surrounding areas
We never charge for surveys, quotes or advice and the decision to buy will always be yours. Any advice you get from us will be honest and upfront. We will never try and sell you anything but have a duty of care to tell you about any dangerous wiring we notice.
What you will get is knowledgeable advice about the options available. You will be kept fully informed throughout any job, whether that's electrical installations, electrical testing such as EICR, or a simple shower fitting. In addition to work being delivered as promised, our straight-talking advice is one of the many reasons our customers keep coming back.
Electrician in Sutton Coldfield 12-Month Guarantee
All our workmanship comes with a 12-month guarantee to give you full peace of mind should anything need adjusting in the future. This is also backed by the NICEIC PLATINUM PROMISE
Free Electrical Safety Inspection on Every Visit
As your safety is our number one priority, we offer a free electrical safety inspection on every call out and will let you know if there is anything in your home or business that you should be aware of. If applicable, you will receive an electrical certificate, plus knowledgeable advice about the options available, so you can decide on the best course of action. You are under no obligation to Mr Electric.
You may also be interested in…