Electrician Reviews in Birmingham
Electrician Reviews in Birmingham - At Mr. Electric, we pride ourselves on providing exceptional service to every customer. From being available 24/7 for any electrical emergency to always taking good care of a customer's property, we go the extra mile to ensure homeowners and businesses are happy with their Mr. Electric experience. The same great service is available to Car Charger Installations, EICR Testing Please leave us a review to let us know what you made of our service.
Get in touch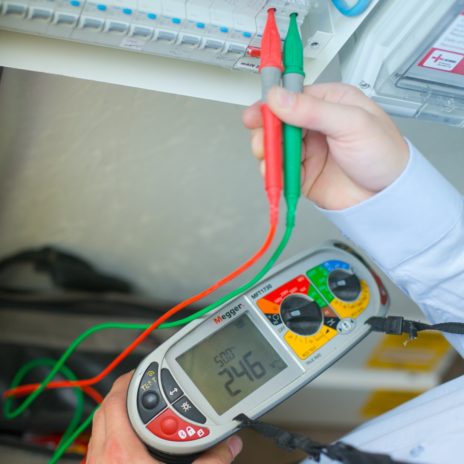 Great Service At A Time Convenient For Me
The Punctual, professional and polite.
Gordon Riley
Electrician Tamworth Reviews

5 Yearly Electrical Installation Condition Report
Pleased with work carried out
Mrs June Emmerson
Glascote, Electrician Tamworth Reviews

Condition Report
Excellent service e highly reccomend
Andrew Day
Sidemoor, Bromsgrove

The Service You Expect, But Hardly Ever Get
People showed up when they said they were going to, did the job they were supposed to do, tidied up, and charged what they had quoted. Could be a lesson for some other tradesmen here.
G Baird
Stratford-upon-Avon, Coventry

Mr Fabulous
Everything you want in an electrician - reliable, trustworthy and high standards of workmanship
Maxine Berezenko
Walton on Trent, Birmingham

I only used for a quote but my husband who is an electrical engineer was present while they quoted for some domestic work for a car charging point. He had to correct the 'electrician' on some key points and even correct him on a pipe being plastic not water. Needless to say the quote was returned massively overinflated with work that wasn't required. Another company has quoted for the work required and is £300 less. A not insignificant amount.
Sarah Hadley-Rainsford

Amazing, humble and professional service...!!!!! Chap called Chris turned up as promised, identified electric problem and resolved issue. Impeccable manners, courteous, and wise with experience. Well done and thank you. Also a big thank you to AXA Assistance who my emergency cover is with and who sent Chris out. Their no-quibble, and quick handling in a professional manner is lauded high.
Akilius Roy

Mr. Electric
Great
Mr D Tuplin
Stourbridge, Dudley

Mr. Electric
Great
Mr D Tuplin
Stourbridge, Dudley

Tamworth Were Brill
My elderly parents were really impressed with the professionalism and politeness with the guy that installed the new fire
Mrs Ball
Baddesley Ensor, Electrician Tamworth Reviews