Electrician Reviews in Birmingham
Electrician Reviews in Birmingham - At Mr. Electric, we pride ourselves on providing exceptional service to every customer. From being available 24/7 for any electrical emergency to always taking good care of a customer's property, we go the extra mile to ensure homeowners and businesses are happy with their Mr. Electric experience. The same great service is available to Car Charger Installations, EICR Testing Please leave us a review to let us know what you made of our service.
Get in touch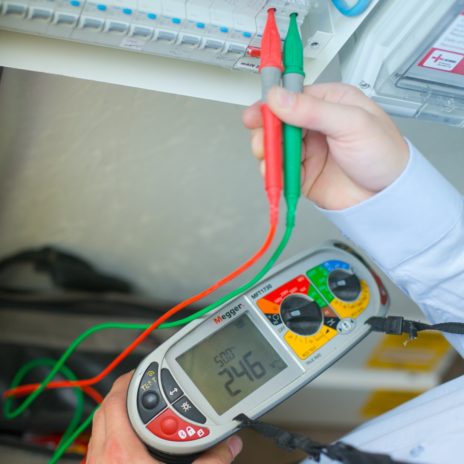 Quick fix
The electrician diagnosed the issue within a few minutes and fixed the problem
Steve clarke
Shuttington, Electrician Tamworth Reviews

Great
The office staff arranged an appointment to suit me. The electrician rang 1/2hour before arrival. Work was done well and timely. He cleaned up after himself well and I was able to pay by card. Receipt for work done e mailed within 10 mins of payment.
Ruth Burne
Woodrow , Redditch

REVIEW OF SERVICE – 26TH SEPTEMBER 2018
SAME DAY RESPONSE, EXCELLENT CUSTOMER CARE AND SOLUTION FROM MARK!
MRS JUDIE STODDART
Leamington Spa no option above to choose this, Coventry

Excellent Service For Car Charger Installation in Birmingham
I thought applying for the OLEV grant and having a car charger fitted would take ages and be a nightmare. Mr Electric and Mel especially helped me through the process. Stuart who fitted the charger was outstanding. I would recommend Mr Electric Birmingham to anyone
Jon Briggs
Edgbaston, Birmingham

Fantastic service
I have used Mr electric each time for electrical work. Chris Mullins has always come out to me, and I have often requested him. The service is quick, competent, extremely polite and overall very professional. Chris is very friendly and skilled electrician, in every instance I have dealt with him and the booking team.
Karina Gindhay
Rowley Regis, Halesowen

Solihull were FANTASTIC
Fantastic, called and booked in within the week at a convenient time for me. Took the chap 26 minutes to diagnose and fix the issue. The guy that came out was very professional & courteous. Couldn't have asked for better service.
Alastair Cunningham
Solihull, Birmingham

Electric car charger
Great service with an excellent install plus helped me with all the grant paperwork. Why wouldn't you use them?
Tony
Nuneaton , Coventry

Car Charger Installation
I thought it would be a nightmare filling in forms forms for the OLEV car charger grant but Mel from Mr Electric helped me from start to finish. Dan who fitted the charger obviously knew what he was doing and gave great service and advice. What I thought would be a nightmare was actually very easy. Thank you all at Mr Electric
Martin Harley
Mosley, Birmingham

Very quick service
Our lights had all stopped working I have used Mr Electric before so I got straight in touch and as usual they gave excellent service getting me up and running within the hour.
Martin
Moseley, Birmingham

Fixed the problem, with no mess.
Turned up on time, explained problem to me - fixed problem with no mess - very polite and installed complete faith in workmen's competence.
Caroline Judge
Tile Hill, Coventry