EICR Test in Oldbury saved a Client £22,000
EICR ELECTRICAL SAFETY TEST in OLDBURY
Our client was lighting his landlord's premises, which is a part of a 10,000sq ft warehouse.
Are you paying for someone else's electricity?
A tenant in a 10,000 sq ft warehouse asked Electrician in Oldbury Mr Electric to carry out an EICR Test.  Mr Electric found they were paying their landlord's huge lighting bill. A regulatory EICR Electrical Safety five year check, part of his tenancy agreement, showed his landlord was only paying for the supply to electrical sockets, not the electric lighting supply. The £22,000 plus VAT remedial work necessary to meet regulatory standards, and insurance criterion was paid for by the money our client had returned from his landlord,  as the supply had not been properly separated.
 A Track and Trace audit, ie tracking the electricity supply and tracing who is paying for it, carried out by one of Mr Electric's Qualifying Supervisors, Matt, showed what was happening. Both landlord and tenant were unaware the landlord was being supplied with lighting free of charge!.
As a result, the rent was renegotiated to compensate for the huge overspend, and the electricity supply separated.  Our client is now only paying for his own electricity usage. The payback has been immediate.
"This is not at all unusual," says Jeff Longley, Director of Electrician in Olbury Mr Electric, Birmingham.
"We have recently attended a property where the upstairs tenant was unaware he was paying for the electricity supplied to a Chinese Takeaway downstairs, until he turned his electricity off and found he had cut off the Takeaway's electricity, and called us to sort the problem out."
On another occasion, a client, a multi-million-pound company found it had overpaid £54,000 over a 5 year period, as the property hadn't had the electricity supply professionally split.
This can easily happen when properties are let and sublet. It is always worth checking professionally.
Jeff Longley is a Director of Mr Electric Birmingham a 24/7, 365 days per year, exacting electrical contractor to domestic, public, commercial and industrial customers. It provides NICEIC (National Inspection Council for Electrical Installation Contracting) qualified, trained, DBS checked installers with ID, in company signed vehicles, carrying out over 1,300 jobs per month.
The company is working towards helping to reduce emissions as an approved Govt. office authorised company registered to install and offer grant-funded Electric Vehicle Chargepoints.
It is also involved with Heat Genius a way of reducing commercial heating costs by up to 48% working with Energy Efficiency Award winning company, Genius Hub.
Are you paying for someone else's electricity? Contact Mr. Electric Unit 9 Ariane, Lichfield Road Ind. Est. Tamworth, Staffs, B79 7XF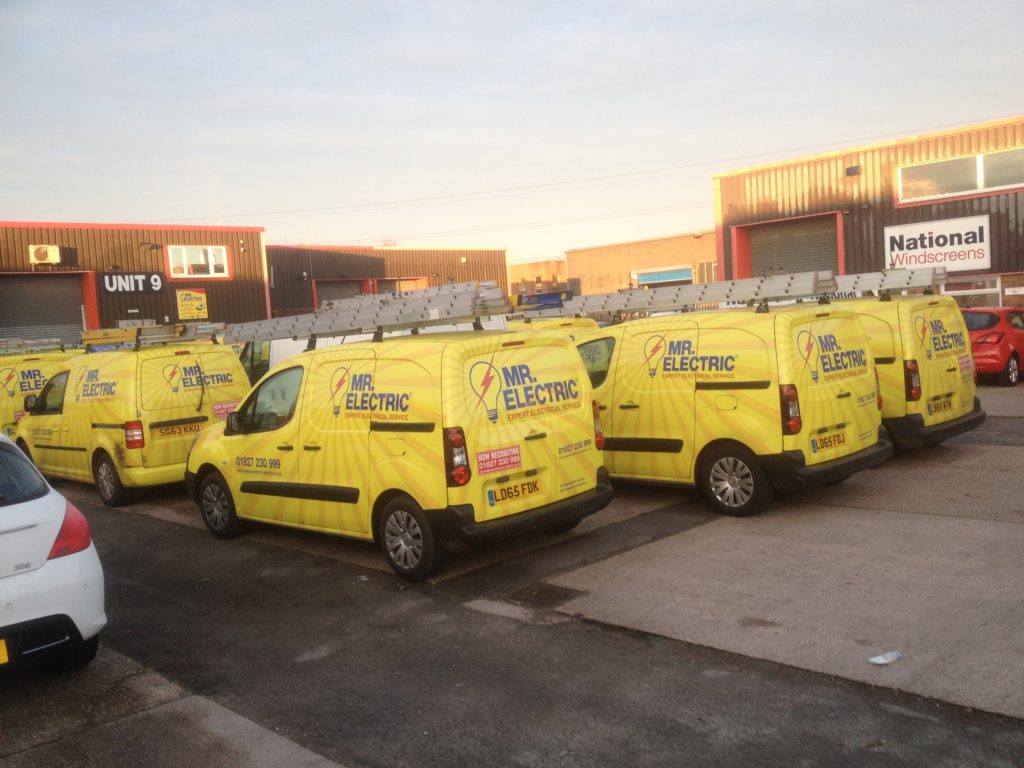 You may also be interested in…