Electric Car Chargers Installed Birmingham
Electric Car Chargers are becoming a common site in Birmingham as full electric and plug-in hybrid cars are growing in popularity and now come in all shapes and sizes, from two seater city cars, to 4×4 off roaders. Electric vehicle technology has developed greatly since the milk float and as performance and range increases, purchasing an electric vehicle is becoming a very real option for many people.
Electric vehicles need electric car chargers and this where we can help.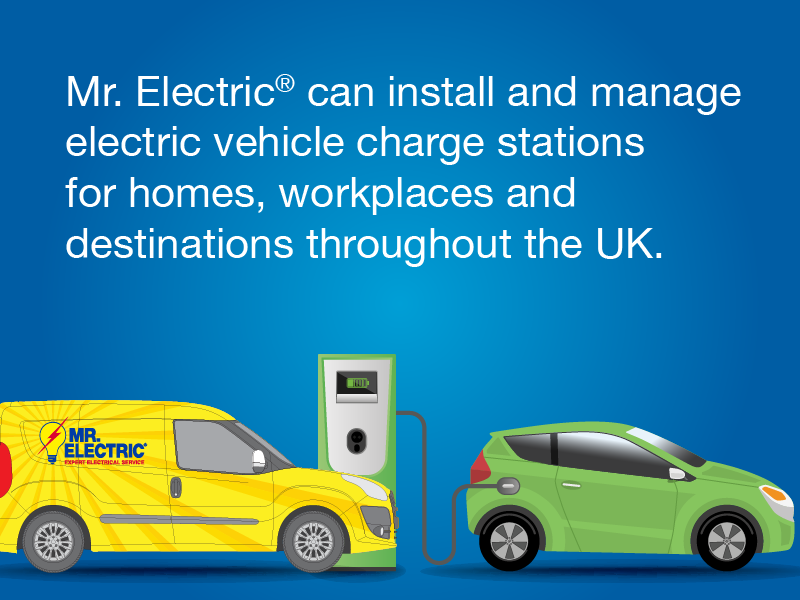 Experts
At Mr. Electric we are the experts at the installation and management of Electric Car Chargers for home, workplaces and destinations throughout the UK.
We provide you with a full turnkey service, including; free site survey, design, supply, installation, registration, monitoring, billing, smart control, maintenance, future expansion.
Electric Car Chargers Installed Coventry, Birmingham, Leicester, Derby, Sutton Coldfield, Dudley, Walsall, Cannock, West Midlands
Grants
The government offers grants to support the wider use of electric and hybrid vehicles via the Office of Low Emission Vehicles Office of Low Emission Vehicles OLEV
Mr. Electric is one of the first in the Midlands to achieve accreditation via OLEV. As an authorised installer, the company can apply for Government grants on behalf of domestic and commercial customers to reduce the costs of installing charging points at homes, workplaces and destinations.
The Electric Vehicle Homecharge Scheme provides up to 75% of the installation cost (up to a total of £500) for charging points at domestic properties, while the Workplace Charging Scheme offers up to £500 per socket (up to a maximum of 20 sockets) for commercial properties.
The Government grants are designed to support the wider use of electric and hybrid vehicles, but work has to be carried out by approved installers, using products from approved suppliers.
Mr Electric achieved accreditation after undertaking OLEV's robust training and testing process and is now able to install charging points, provided by registered supplier EO Charging – one of the UK's leading suppliers of electric vehicle charging stations.
Funded Model
Totally free chargers. Our funding partner – PlugNGo – cover the cost of the charging equipment, installation and ongoing maintenance.  The land owner/company provide us with parking bays and receive a revenue share on the electricity sales.
What's next?
Mr Electric provides a free site survey, design, installation, registration, monitoring, billing, smart control, maintenance, and future expansion as an Official Installation Partner of British Manufacturer, EO Limited (Electricity Online), one of the leading suppliers of EV Charging Stations in the UK.
7 great reasons why more people every day choose Mr. Electric
Fixed Pricing
No Call out Fees
Free Quotes
Fast Response
Highley Trained Staff
Install Repair Maintenance
Work Guaranteed
You may also be interested in…