Infrared Heaters Birmingham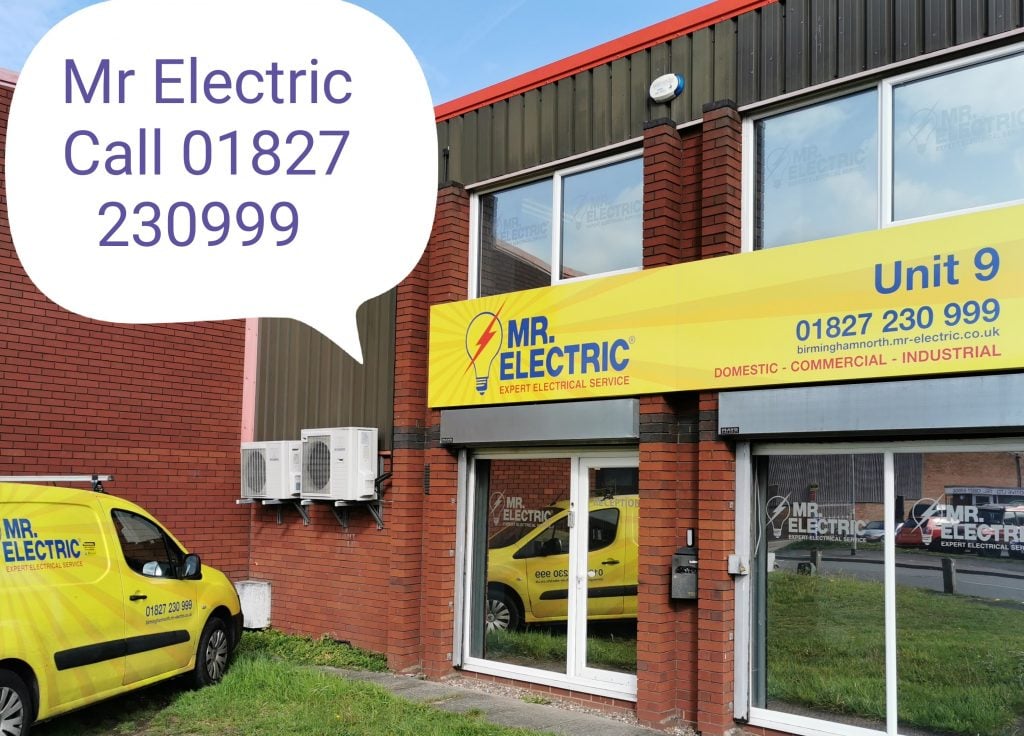 Infrared heaters Birmingham: completely changing the way we heat our homes
Advice from Mr Electric electrician in Birmingham, we are always looking for the latest smart home and energy efficiency innovations so that we can keep abreast of new technology – and help our customers save money on their bills.
There's also an important environmental consideration as the world moves towards creating more sustainable renewable energies for the future.
With all that in mind, we like to ensure we are offering modern products for conscientious modern consumers, and Herschel Infrared heaters tick all those boxes.
We have teamed up with Herschel as approved installers and resellers of their innovative infrared heating panels and have started fitting these in homes and businesses across Birmingham using our fully qualified NICEIC electricians, Cannock, Lichfield, Stafford, Sutton Coldfield, Tamworth and Telford.
So what are Herschel infrared heaters?
Herschel Infrared is completely changing the way we heat ourselves. The range is made up of a variety of stylish, slimline heater panels that heat each room and work together with Herschel iQ controls for a whole home heating system.
These clever panels are discreet and unobtrusive and do not interfere with the design or décor of your rooms – unlike conventional radiators which severely restrict how you can use a space. Panels are thin and white, and you can even get them disguised as items such as mirrors, artistic pictures and works of art, or blackboards! This sleek additional design feature is one of the many reasons we at Mr Electric love them so much.
How does infrared heat work?
The Herschel panels are energy efficient, zero maintenance, zero CO2, silent, highly controllable and easy to install (another reason we love them!).
They use infrared heat, which is a form of radiant heat and basically the same as the feeling of warmth you get from the winter sun on your face. It is even the same form of heat that is emitted by the human body.
Radiant heat is the direct transfer of heat from the source to an object – such as your body, the floor, the furniture. This is a much more comfortable form of warmth than convection heating, which heats the air in a room, often leading to the uncomfortable circulation of air, and resulting in hot and cold spots throughout a room.
Warming the walls, ceilings and floor instead will build up thermal mass in a room, so that you feel warmer for longer. Once the room itself is warm, you only need the heating on to top it up, rather than having to keep it on constantly.
Saving money with infrared heaters
Herschel infrared panels need around 25 watts per m3 to heat, as opposed to convection heaters – even those powered by electricity – which require around 40 watts per m3. Radiant heat has a higher rate of transfer per kilowatt than convection and you therefore need less of it. This means you could save around 37% compared to convection and night storage heaters.
The infrared solution also allows you to feel comfortable at around three to four degrees below the temperature at which you might set your traditional central heating system.
Using the Herschel iQ system, you can set your rooms to heat whenever you want, which avoids the cost of wasted energy.
These systems also have zero maintenance requirements, therefore adding up to more money in the bank for you.
Mr Electric – your professional installers in Birmingham
As experienced electricians and electrical installers, we are specialists in all forms of heating and home energy systems. We can help set your systems up in the best and most cost-effective way possible, using our expert knowledge and experience to ensure your new infrared heaters are professionally installed for maximum performance.
For more information, please call us on 0121 2850136, or visit Mr Electric Birmingham North today.
7 great reasons why more people every day choose Mr. Electric
Fixed Pricing
No Call out Fees
Free Quotes
Fast Response
Highly Trained Staff
Install Repair Maintenance
Work Guaranteed
You may also be interested in…