Mr Electric Visited by Local MP Christopher Pincher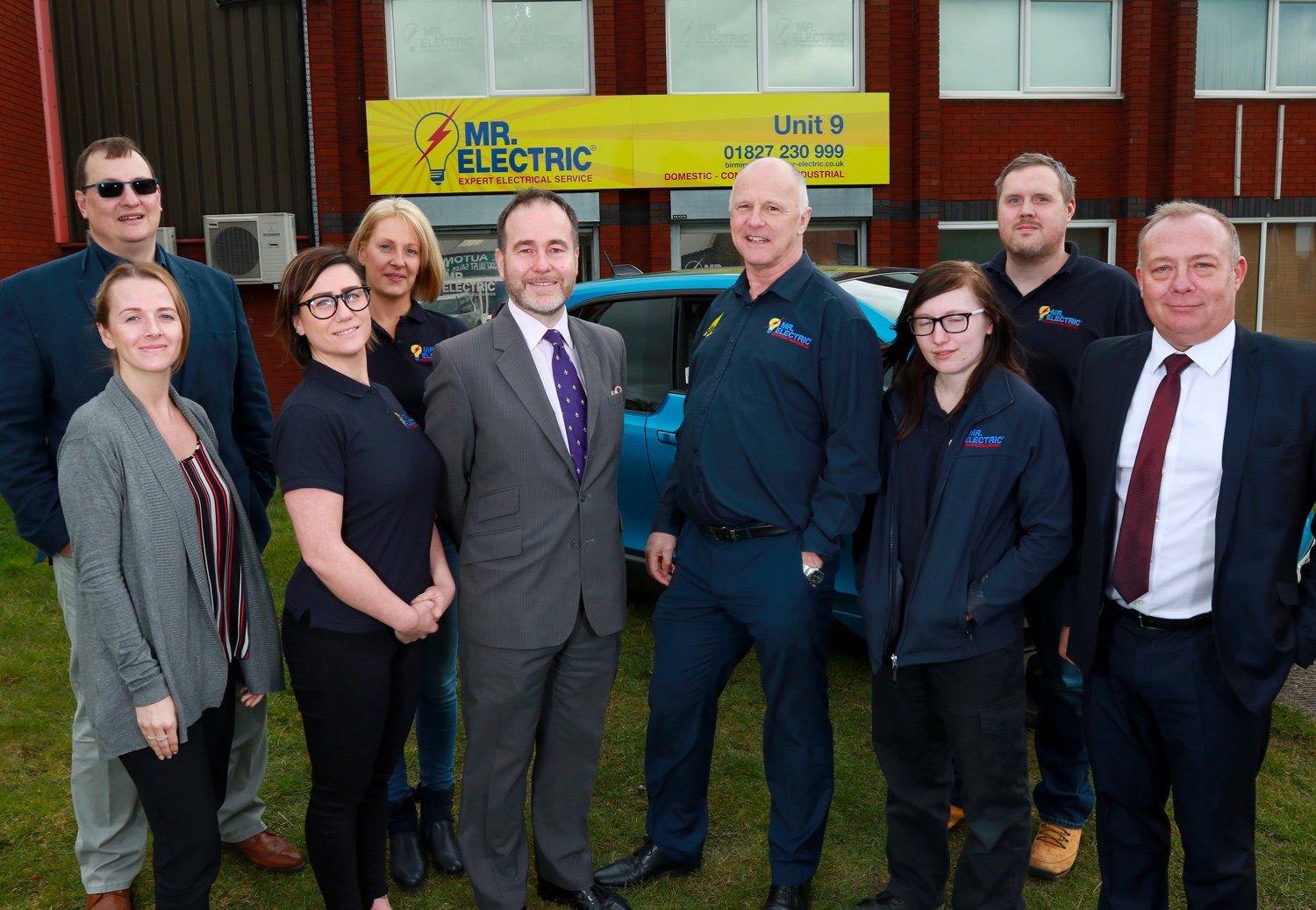 Christopher Pincher MP visited us in Tamworth to learn more about our authorisation by OLEV to help create an Electric Vehicle Chargepoint infrastructure
Our local MP, Chris Pincher arranged to visit us after reading about us becoming one of the only OLEV (Govt. Office for Low Emissions) approved companies authorised to install and *fund Electric Vehicle (EV) Chargepoints in the Midlands, helping to increase the availability of electric vehicle chargepoints, following an investment of £400m by Government Office, OLEV. Chris Pincher commented:
"It was great to see Mr.Electric, a local firm, being supported to promote such vital, forward thinking work. Electric vehicles have the ability to revolutionise travel; making the roads quieter, the air cleaner, and creating a more pleasant environment for our children. The statistics show that more electric cars are coming on the roads so it's important that our infrastructure keeps up.
"I would also like to encourage anybody to have a ride in an electric car if you get the opportunity. I was very surprised by their power and speed – obviously within keeping of the local speed limit."
A local dealer very kindly lent us an i3 electric vehicle to demonstrate the technology and take Chris for a spin. (See video).
It is an exciting time as there is a shortage of chargepoints causing "range anxiety" where drivers cannot find suitable chargepoints to refuel. Manufacturers are bringing out new models at the moment and we are trying to work with manufacturers, dealers, companies, the public sector and domestic users to help support the Governments plans to reduce emissions.
We are registered to grant OLEV funding *of £500 per home installation point, £300 per workplace point, for up to 20 points. There is a completely funded option for the public sector and charities.
At the moment we are talking to a Charity that is proposing to put in 120 points at it's bin locations, with landlord approval, starting in Burton at it's Head Office. We are offering a completely funded option with the charity and landowner taking a percentage of the revenue.
We support planning proposals including EV chargepoint provision in order for plans to be approved.
OLEV approved installation by certified electricians provides a dedicated, separate supply. It is much faster and more convenient than a 13 amp charger and offers the assurance and safety of industry standard compliance, using specialist waterproof casing, supplied by a British OLEV approved manufacturer.
We are seeing more and more organisations being asked if they have chargepoints, and we are working with trusted partners to offer a professional, funded solution at this exciting time.
For further information visit www.birminghamnorth.mr-electric.co.uk or call 0121 285 0136.
You may also be interested in…