Smart heating controls Birmingham
Mr Electric teams up with award-winning smart heating control company based in Birmingham
CONTACT MR ELECTRIC 0121 2850136
Mr Electric electrician in Birmingham has teamed up with an innovative, award-winning company to help hotels and guest houses significantly reduce their energy bills by using  smart heating controls. This is the best system on the market.
Birmingham-based Genius Hub originally developed Genius home, the only home heating control system that can automatically schedule the right temperature for each room throughout the day.
As well as transforming the way homes are heated, Genius Hub has now created a professional system specially for hotels, B&Bs and guest houses which enables radiators in the whole building to be controlled from the reception desk.
As trusted qualified electricians in Birmingham, we are delighted to be confirmed as approved installers of Genius Hub technology and look forward to using it to help hotels across the area save money on their energy bills.
Reducing energy costs for hotels and guest houses
Genius really comes into its own in the hotel sector. Hotels often heat the whole building – even when rooms are not being used, as otherwise radiator valves must be adjusted manually by staff. Energy is also wasted when guests open the windows, while leaving the radiator turned on.
Rather than heating empty bedrooms, Genius can be scheduled to turn the heating on when a guest arrives, using a special wireless valve that has been designed especially for the hotel industry for ultimate reliability. It turns off automatically when they check out, seamlessly ensuring a comfortable experience for guests and reduced energy bills for the hotel owner.
The system also adjusts for the weather and shuts off radiators when the windows is opened, so that all waste is cut to a minimum, while guests remain comfortable throughout their stay.
Temperatures can be controlled from within the room at the touch of a button (and will reset when a guest leaves), as well as remote control and monitoring from the reception desk, a central office, or wherever you are.
Installation – Systems can be installed with no disruption to guests and no mess. Average installations take around six hours and can be accommodated while guests are out of their rooms, with no need to have rooms closed off. It works with almost any heating system that uses radiators, underfloor pipes or electric heat. Discreet wireless room sensors fix to the wall with sticky pads or screws. The wireless radiator valves use the standard modern thread, so plumbing is not required in most cases.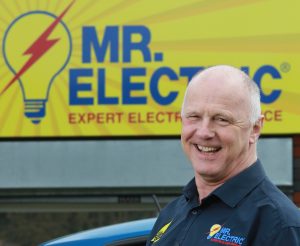 TESTING
COMMERCIAL ELECTRICIAN
DOMESTIC ELECTRICIAN
ELECTRIC CAR CHARGERS
LED LIGHTING
REVIEWS
You may also be interested in…