Why Choose LED Lights
Mr Electric is the place to go for all your LED Lighting | Birmingham | Energy Saving | Coventry | Tamworth call 0121 2850136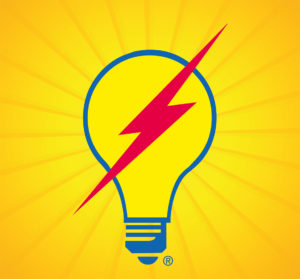 Why Choose LED Lights?
Electrician in Birmingham Mr Electric find LEDs are still the most expensive type of light bulb you'll see in the shops. Although they are the most expensive they are by far the best buy as LEDs are the most energy-efficient bulbs. LED spotlight use 90% less energy than traditional spotlights and can sometimes pay for themselves through energy savings in just a couple of months. They also last far longer than standard lighting. The initial cost may be high, you'll notice the difference in your annual energy bills. Also maintenance cost are far less expensive.
By contrast, Compact Fluorescent LED Lamps (CFLs) use 60%-80% less energy than standard lamps. LEDs claim to be ultra long-lasting – lasting for 25-30 years, depending on which one you buy and how you use it. LEDs give out their light almost instantly when you flick the light switch, so you don't have to put up with dim light while they get going. Our tests have found that LED and halogen bulbs work fine in low temperatures.
Langley School in Shirley, a secondary school with academy status, recently commissioned an energy-saving LED lighting upgrade project. Work carried out by electrician in Birmingham Mr Electric.

Schools Project Overview
In July 2015, Mr. Electric designed and delivered a highly efficient lighting upgrade to Langley Secondary School. All survey work, project specification and funding were undertaken by Mr. Electric and our LED lighting provider at no cost to the school.
Mr. Electric delivered a bespoke upgrade which reduced Langley School's energy costs greatly. All previous fluorescent lights were replaced with LED lighting, which is more energy efficient, requires less maintenance and has a life expectancy of around 15 years.
LED Lighting Design
Mr. Electric surveyed Langley School, in order to design and propose an extensive upgrade of their inefficient lighting system.
The impact of these technologies was clearly explained – the total energy demand reduction, how much Langley School will save per year and the carbon emission reductions at the School.
Delivery
Mr. Electric secured industry-leading products at highly competitive prices and completed the project across school summer-term holiday to reduce disruption to the school.
In summary, Langley Secondary School will benefit from
          Savings guaranteed to be more than investment
          Project payback of around 5 years
          100% tax allowance for the first year
Call us now on 0121 2850136
7 great reasons why more people every day choose Mr. Electric
Fixed Pricing
No Call out Fees
Free Quotes
Fast Response
Highly Trained Staff
Install Repair Maintenance
Work Guaranteed
You may also be interested in…