CCTV FOR BEGINNERS

A beginners' guide to CCTV for the home
Electrician in Solihull Birmingham Mr Electric advise If you're thinking about installing CCTV at your home but you don't know your 'IP' from your 'DVR', here's a quick run through of some of the basic terms and considerations to help you on your way.
Wired or wireless CCCTV
CCTV cameras are either wired, or wireless. A wired camera is the cheapest option and involves a wire connecting directly from the camera to the monitor. Although it's cheap, these can be tricky to install, due to the cables and connections, and limiting in scope.
Wireless cameras transmit the images straight to a computer, tablet or mobile phone and can often be paired with an app that enables you to link to the cameras and view the feed when you are away from home.
IP CCTV
IP, or Internet Protocol, CCTV is a digital camera that records live footage which you can access from remote locations. It can also send you notifications if your alarm is tripped so you can immediately log on and see what's happening.
Image quality
If you want your CCTV footage to be of sufficient quality to actually be used to identify people, then you'll need a digital camera with a high resolution. Look for cameras with larger chips and lower lux (the measure of light sensitivity).
Storing CCTV images
Home systems typically use a PC hard drive or standalone digital video recorder (DVR) to store recorded images from your CCTV cameras. If you have a camera which records high-res, high quality images, you'll need to make sure your PC or DVR have the capacity both to record and store them. IP CCTV can record and store a large amount of footage.
Other CCTV features
Other CCTV camera features you might want to consider include things like night vision, motion detection and audio.
Infrared – Some cameras include infrared illumination features, while others are black and white, which are effective in low light. There are also cameras which can switch between colour filming for the day to black and white for the night.
Motion detection – This feature means your cameras will only record when they are triggered by a motion sensor, which is good if you want to minimise how much footage you have to store.
Outdoor filming – If you're erecting cameras outside, you'll need to make sure they can withstand the elements with an IP rating (ingress rating) of 66. Vandal-proof cameras are available, but are more expensive.
How much does CCTV cost?
CCTV costs vary greatly depending on how comprehensive you want your system to be. You can buy individual cameras ranging in price from £20 for the most basic wired models, to upwards of £400 for a fully vandal-proof camera. You can also get CCTV as part of a whole security package. Again, costs will vary greatly depending on your requirements and specifications.
CCTV rules
There are various rules and regulations around the installation of CCTV outside the home which you need to be mindful of if you're thinking of investing. The main ones are privacy laws and GDPR (data protection). This includes making sure cameras aren't pointed directly into public areas or other people's properties.
Professional CCTV installation
Professional installation of CCTV systems is key to ensuring long-term reliability, efficiency and compatibility with any other software and systems you may have. Our electrical experts at Mr Electric Birmingham North are specialists in CCTV installation in Birmingham and the wider region and we can advise you on a variety of CCTV solutions, provide quotes and arrange for expert installation by qualified electrical experts. Contact us now to find out more.
VISIT MR ELECTRIC MAIN SITE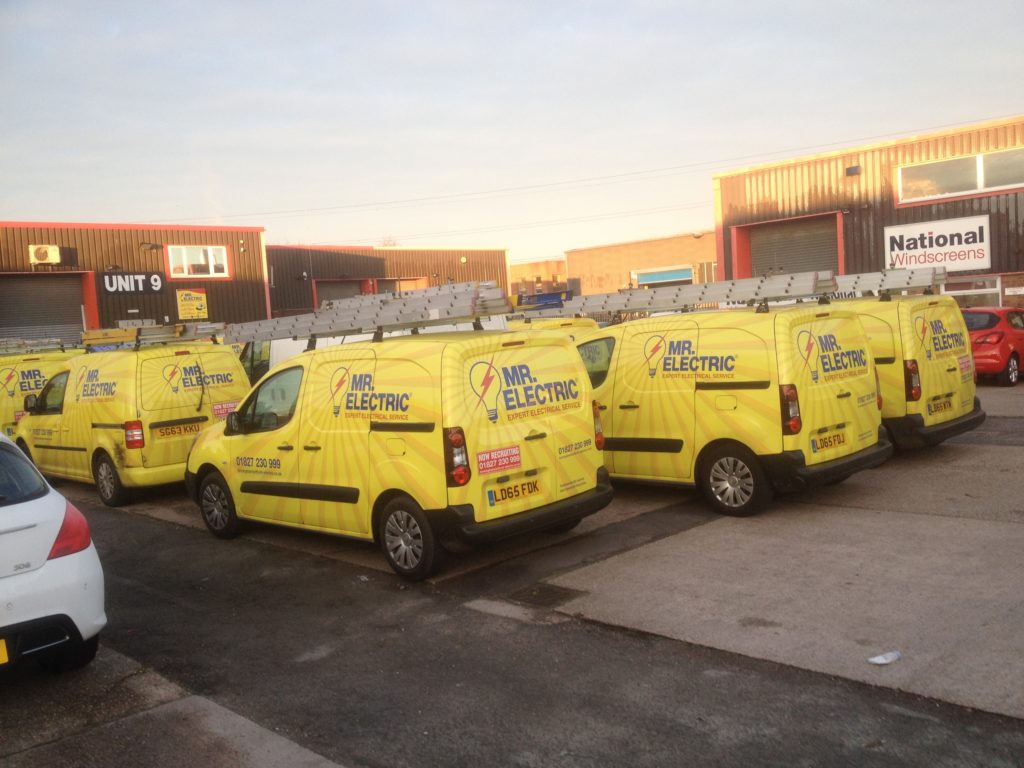 TESTING
COMMERCIAL ELECTRICIAN
DOMESTIC ELECTRICIAN
ELECTRIC CAR CHARGERS
LED LIGHTING
REVIEWS
7 great reasons why more people every day choose Mr. Electric
Fixed Pricing
No Call out Fees
Free Quotes
Fast Response
Highley Trained Staff
Install Repair Maintenance
Work Guaranteed
You may also be interested in…