Mr Electric East Suffolk - Putting Customers First
At Mr. Electric, we pride ourselves on providing exceptional service to every customer. From being available 24/7 for any electrical emergency to always taking good care of a customer's property, we go the extra mile to ensure homeowners and businesses are happy with their Mr. Electric experience. Please leave us a review to let us know what you made of our service.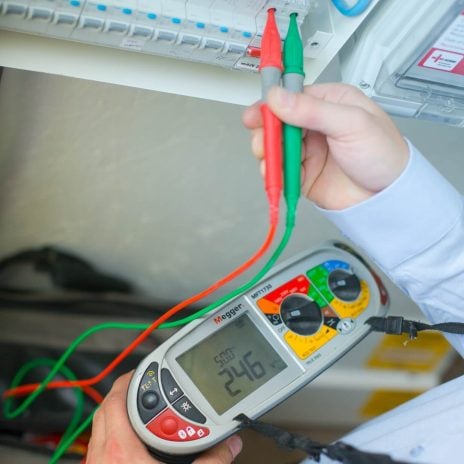 Fantastic service!
Not having had this kind of work done before I chose Mr. Electric based on the advert I saw online which was informative and professional looking.  I was very impressed with the service received and will definitely use Mr. Electric in the future.
Mrs B Rollins
Ipswich

Fast Reliable Service
Fast reliable service, friendly and good quality work.
Carl Hill
Bramford area., Ipswich

Very good service
Very good service, quick and efficient.  Electrician very pleasant and very good value for money.
Mandy Green
Ipswich

Good as ever!
Good as ever!
Jamie Boyd
Bury St. Edmunds

Excellent service
Your company gave prompt quote & very good availability.  Electricians were competent, hard working & very pleasant.  Mess was kept to a minimum.  Job completed in time & within budget.  No hesitation in recommending them.  Would certainly use again.
Lynne Davies
Kesgrave, Ipswich

Good Job From East Suffolk
Useful and clear conversation on the phone before carrying out works.  Did exactly what was asked for.  Very friendly service.
Claire Botwright
Bury St. Edmunds

Excellent service
Mr. Electric delivered a friendly, timely service on a wide range of problems in our house and garden.  The price was according to the estimate.  We are very pleased.
Peter Thompson
Town centre, Woodbridge

Woodbridge Town
Quick, friendly, expert.
Peter Thompson
Ipswich