Mr Electric East Suffolk - Putting Customers First
At Mr. Electric, we pride ourselves on providing exceptional service to every customer. From being available 24/7 for any electrical emergency to always taking good care of a customer's property, we go the extra mile to ensure homeowners and businesses are happy with their Mr. Electric experience. Please leave us a review to let us know what you made of our service.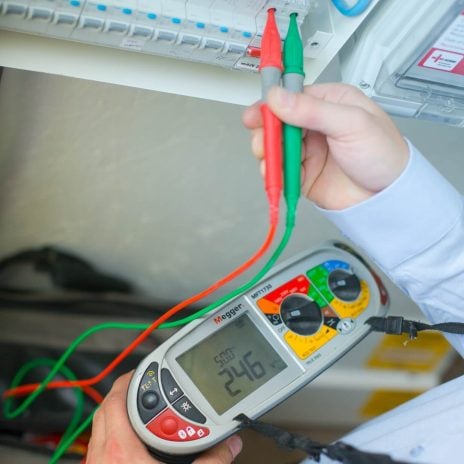 Customer Service and Excellent Workmanship
Very good service
M Norman
East, Ipswich

Continued to be good
We have a long term project, Richard and Steve have been very good helping out.
Jamie Boyd
In the sticks, Bury St. Edmunds

Mr Electric were ace
Great service
Christopher Phillips
Snape, Saxmundham

Kitchen wired in
Alex and Richard from the East Anglia Mr. Electric have done another sterling job.  We've had them round on a few occasions now and been very happy every time.
Jamie Boyd
Thorpe Morieux, Bury St. Edmunds

Good as ever!
We've just had Alex from the East Anglia Mr. Electric for two days to helping us out with are continuing renovation project.  As every he did an amazing job, Alex and Richard is always very good at answering questions and quoting for the next bit of work.
Jamie Boyd
Bury St. Edmunds

A very efficient service
Excellent.  Texted to confirm appointment and arrived punctually, very polite and conducted a thorough check.
Ms. B. Wade
Ipswich

East Suffolk are Fantastic
Running an amazing company.
Mick Phillips
Wickham Market, Wickham Market

Look no further.
Extremely professional and reasonably priced. Richard (Mr. Electric) gave a very quick and comprehensive quote and he and Alex did a first class job.
Mrs Sue Searby
Outskirts, Woodbridge

alex
Alex very good and polite.
martyn hockley
Willisham, Willisham

Good service, fair price
I had a mains smoke alarm replaced, and a tricky fault affecting the main RCD traced and repaired. Engineer was polite and very competent. Would 100% recommend.
Paul Wagland
Town Centre, Colchester