Mr Electric West Yorkshire - Putting Customers First
At Mr. Electric, we pride ourselves on providing exceptional service to every customer. From being available 24/7 for any electrical emergency to always taking good care of a customer's property, we go the extra mile to ensure homeowners and businesses are happy with their Mr. Electric experience. Please leave us a review to let us know what you made of our service.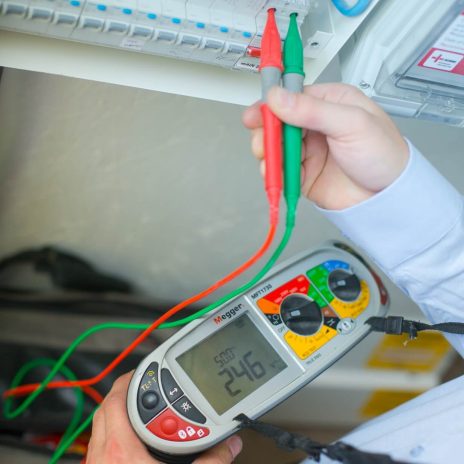 Grant from Wakefield was amazing
I had an issue with no electric to power sockets and my husband has a medical condition requiring electric for breathing equipment I rang Grant from Mr. Electric and himself and a colleague were at my home within the hour and quickly solved the problem and got our power back, they were friendly, knowledgeable, excellently priced and very efficient I would highly recommend their services.
Mrs Anna Mitchell
Barnsley

Brilliant!
Fantastic manners and very efficient.  Definitely I would recommend them and I will use them again.
Serena Macaluso
Normanton

Excellent service
We called Mr. Electric out on a Sunday to repair our burglar alarm, that was going off repeatedly.  Grant provided a prompt, friendly and professional service, fitting in with our availability to come back and finish the job.  I would really recommend Mr. Electric.
Rachel Hattersley
Doncaster

Grant was fab!
Grant was great, really friendly and really efficient.  I would definitely recommend
Kyle Wagstaff
Royston, Barnsley

Friendly, professional service
Grant did a great job of fitting our ceiling fans. Would definitely use again and/or recommend to friends and family.
Stacie Wright
Wrenthorpe, Wakefield

1st Class Service 10/10
From start to finish I cannot thank Grant enough. He definitely went way beyond the call of duty when refitting a 70 metre armoured cable down a pre dug 20 inch trench. Grants level of professionalism and level of genuine customer services was simply brilliant. Not only did Grant make my life much easier, he purchased all the material from conception through to job completion he made the whole stressful situation better. His style and approach was one of calmness and possessed a very focused and driven attitude. I would not have any hesitation in recommending Mr Grant Bolger for any electrical work no matter what the size of the job. It is a true breath of fresh air to see a highly qualified workman with true honesty, integrity and overall a very nice human being. Thank you once again Mr. Electric!
Mr Chodak Hunter
Ackworth, Ackworth

Reliable
Reliable at reasonable rates. Professional workman (Grant).
Philip Bailey
Pontefract, Pontefract

Brilliant
Good stuff.
Mr Boocock
Town, Huddersfield

Your service was outstanding
Your engineer was extremely efficient, pleasant and knowledgeable. Excellent service.
Mrs Brenda Brown
Sheffield, Sheffield