Mr. Electric launches first Welsh franchise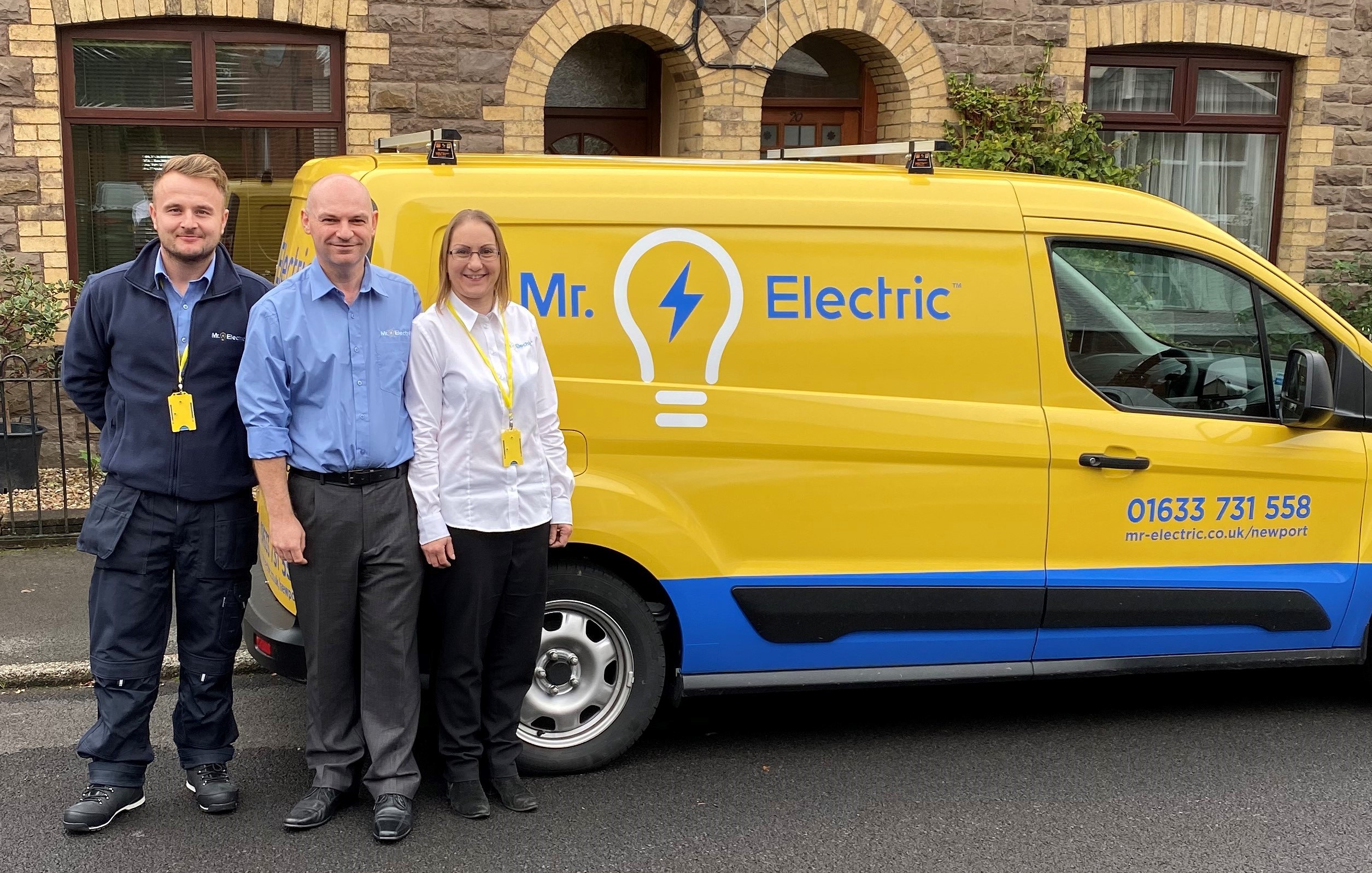 Abergavenny couple, Michael Stewart and Tracy Yarnall, have embarked on a new business enterprise by launching Wales' first Mr. Electric® franchise, the UK's leading electrical franchise brand, covering Newport, Abergavenny, Cwmbran, Pontypool and surrounds.
The new office, which is based in Abergavenny, is ready to start trading from 14th October. Michael and Tracy will be joined by one other fully qualified electrician, providing electrical solutions for homes and businesses in all aspects of electrical repair, installation and energy saving, including electric vehicle car-charging points.
Prior to becoming new franchise owners, Michael spent eight years running a successful newsagent and post office in Cwmbran, while Tracy devoted her time to supporting struggling families during her four years of working for Barnardo's. After taking the business as far as it could go, Michael decided he needed to set himself a new challenge by embarking on an exciting new business opportunity in the electrical industry, a venture Tracy was eager to join him in.
Not wanting to start a new business from scratch, Michael and Tracy began researching various franchise opportunities. They decided to make an investment in a future and recession proof sector with a well-known brand and was growing fast. Mr. Electric fitted the bill, particularly as it was part of Neighbourly, the world's largest franchisor of home service brands, with a franchise network of over 3,700 franchisees worldwide.
Michael and Tracy said: "We initially looked at several other franchises but struggled to find a franchisor who made us feel confident that we would be fully supported to make our business as successful as possible. That is until we found Mr. Electric! Not only do we know that we have the support of a dedicated team behind us who are always there to champion our success, we are now also part of a network of franchisees who share our passion for the brand. Joining Mr. Electric given us the opportunity to be a part of a very exciting industry, particularly with the rise of electric vehicles and chargepoints, which we're thrilled to bring to our local community."
For further information about Mr. Electric and the services it offers, call 01633 731558.