Electric Car Charging
Growing Demand for Electric Car Charging Points
Full electric and plug-in hybrid cars are growing in popularity and now come in all shapes and sizes, from two-seater city cars to 4×4 off-roaders. Electric vehicle (EV) technology has developed greatly since the milk float, and as performance and range increases, purchasing an electric vehicle is becoming a very real option for many people.
One of the main benefits of electric vehicles is their environmental credentials. Unlike petrol or diesel cars, electric cars don't emit any of the gases that contribute to global warming, making them a great choice for anyone who cares about their carbon footprint. As one of 13 members of the Zero Emission Vehicle Alliance, the UK has pledged to make all passenger vehicles sold "zero-emissions" by 2050.
While electric cars are currently more expensive than traditional vehicles, the cost of running them is considerably lower. Depending on tariff, you could pay as little as 96p to fully charge a pure electric car for a 100-mile range. Electric cars are also exempt from road tax and the London Congestion Charge, and are entitled to free parking in numerous Pay & Display areas.
Finally, maintenance costs are generally a lot lower with electric vehicles. This is because an electric motor has less than 20 moving parts, whereas a traditional engine has hundreds, many of which require expensive maintenance over their lifetime.
As demand for environmentally friendly options increases and technology develops, we will undoubtedly see a rise in the number of alternatively fuelled vehicles on our roads. Indeed, it is predicted that EVs will outsell fossil-fuel powered vehicles within two decades as battery prices plunge. According to the Society of Motor Manufacturers and Traders, the registration of new cars hit a 12-year high in 2017, and electric vehicles made up a record share of these numbers, with more than 47,000 plug-in cars registered over the course of 2017 in the UK.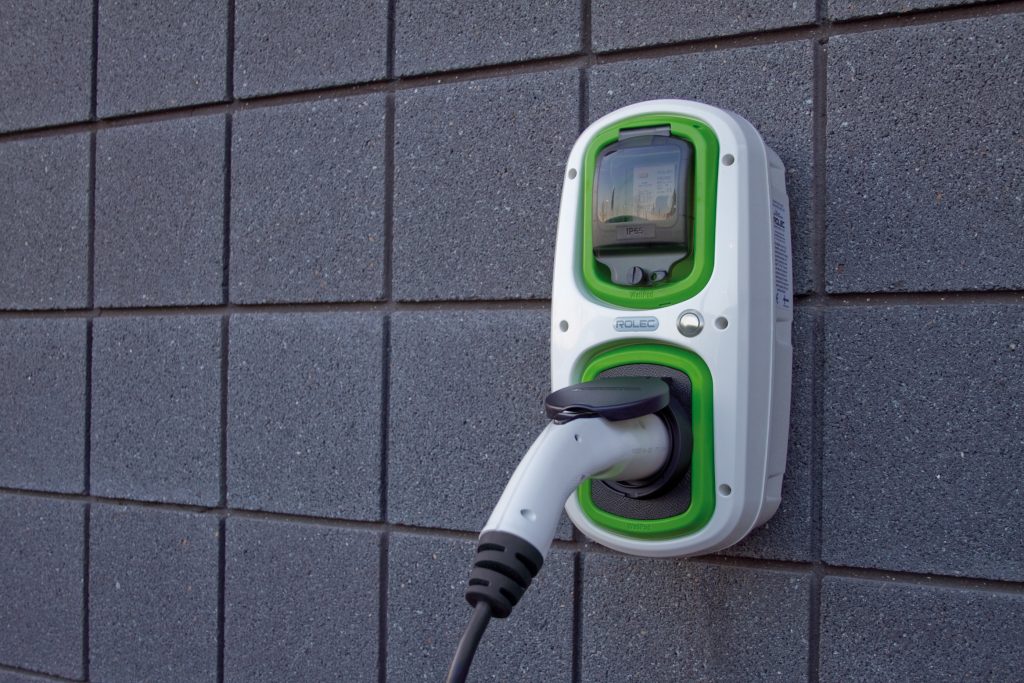 Supporting Electric Car Charging Stations 
As of June 2018, there were almost 6,000 electric vehicle charging locations across the UK, offering close to 10,000 charging devices and 16,700 charging connectors. This number continues to rise at a rapid rate, and is being driven by government schemes aimed at boosting electric vehicle usage.
The government is committed to spending more than £600m between 2015 and 2020 on supporting "the uptake and manufacturing of ultra-low-emission vehicles", with £38m of this going towards public charging points. Through the Office of Low Emission Vehicles (OLEV), it is also offering grants to support the wider use of electric and hybrid vehicles.
The Electric Vehicle Homecharge Scheme provides up to 75% of the installation cost (up to a total of £500) for charging points at domestic properties, while the Workplace Charging Scheme offers up to £500 per socket (up to a maximum of 20 sockets) for commercial properties. This provides a great incentive for homeowners and businesses to make the move to electric vehicles and enjoy the benefits that they provide.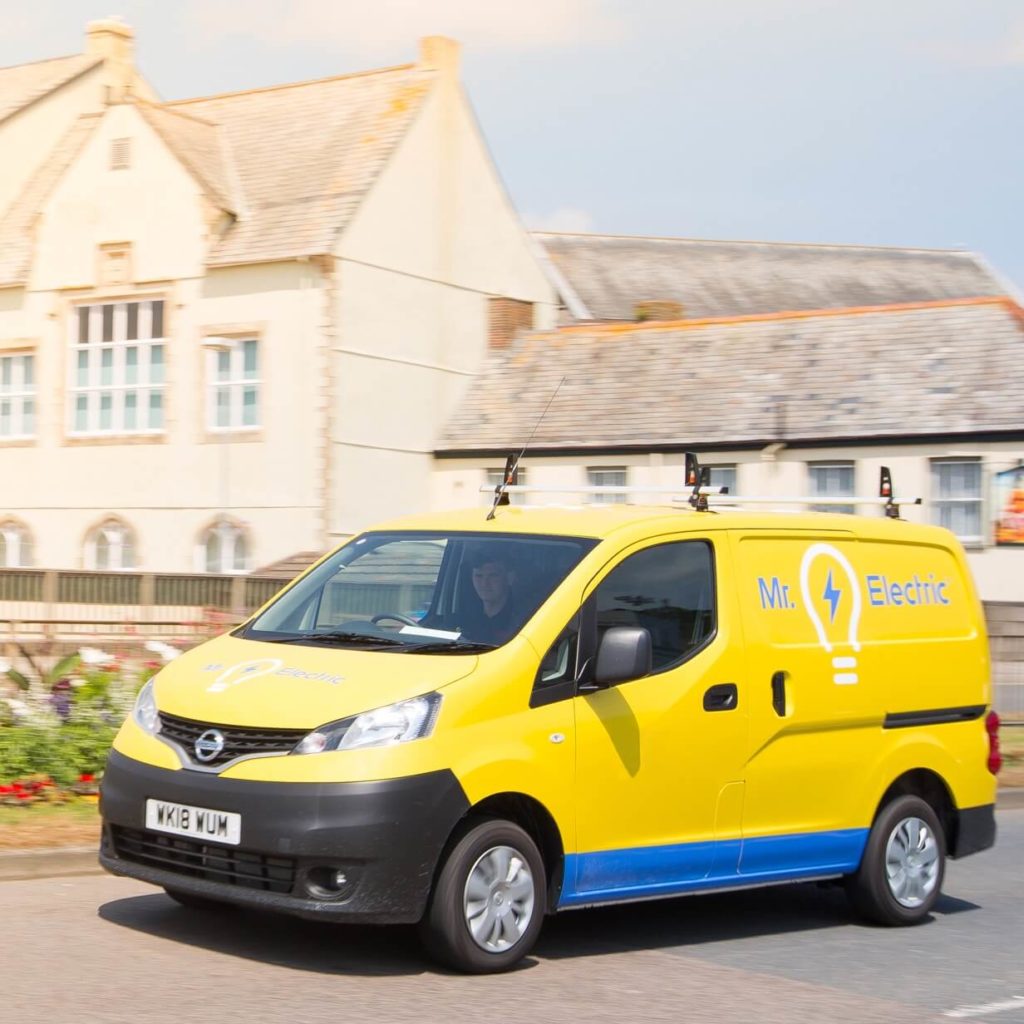 Specialists in Charging Point Installation 
As an OLEV-approved installer, Mr. Electric can apply for government grants on behalf of commercial and domestic customers to reduce the costs of installing charging points at homes, workplaces and destinations. Mr. Electric achieved accreditation after undertaking OLEV's robust training and testing process.
Working with EO Charging and Rolec EV – two of Europe's leading designers and manufacturers of electric vehicle charging stations – we deliver a full turnkey service to business and homeowners, including free site survey, design, supply, installation, registration, monitoring, billing, smart control, maintenance and future expansion.
Call Mr. Electric on 0800 7311 606 today to arrange a free visit from one of our electric car charging experts who will be able to advise on the installation of charging points at your commercial or domestic property.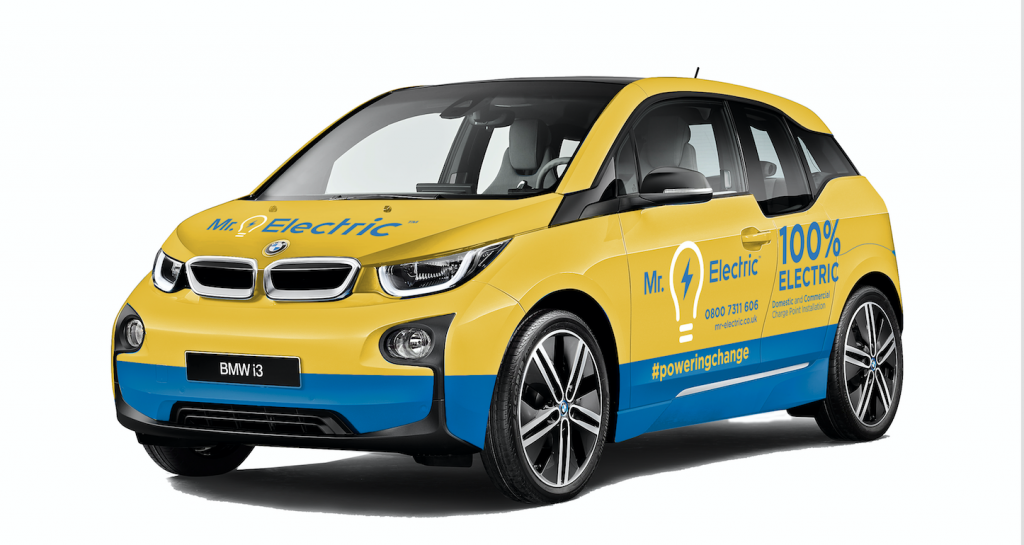 Prompt and efficient service.  Very clear explanation of all electrical issues.
Mr Ben Church
Porthtowan
Have used Mr. Electric before for installing spotlights and contacted them again to install my Nest doorbell and thermostat.  Both times they have been fantastic and I have to say that Steven is an absolute star!  He works very neatly and he treats your home as if its his own.  Everything looks clean, tidy and very well done.  Will be back for more!
Marc Sussenbach
Beck Row
Very great company and super happy with the prices quoted! Steven is an absolute star! He is very knowledgeable and has solutions for almost everything. His work is 10/10 and it's just as if he's doing work in his own home. Everything is left tidy, very well done and he is happy to make things happen for you! I have had a Nest doorbell and Nest thermostat installed by Steven from Mr Electric. Prior to the installation I've been in touch with 'Nest Pro's' as suggested by the Nest products and wasn't happy with their responses. So many of them are making the installation sound so difficult just so they can charge you a large amount. So I contacted Mr Electric and they have done the job at a much better price without any issues! The products are working perfectly and there's definitely no need for a ''Nest Pro'' to do it Can't fault this company and will definitely be back for more.
Marc
Sean identified major issues in my home after some very poor work by a different electrician left me without power and dangerous circuitry.  He worked very hard to rectify extensive faults and was clearly very competent. I highly recommend this man.
Ivor Walker
Whitchurch, Cardiff
Don't have anything bad to say about Steve, he was polite and clear about what to expect.  Quality workmanship and even put up with my children bothering him.  Would recommend.
Ben Emberson
Pool
Very professional job carried out by Wayne.  Many thanks.
Dorothy Ann Perrins
Plympton, Plymouth
Work completed efficiently and quickly.
Mrs W Parkyn
In Town, Camborne
Very good with humour and understanding.
Jon Lincoln-Gordon
Tywarnhayle, Perranporth
VERY GOOD
Mrs Sandra Badman
Castle-an-Dinas
Services
Domestic
Mr. Electric's residential electricians can help with any home electrical need, from rewiring to fuse box upgrades, and are available 24/7 for emergency callouts.
Learn More
Services
Why Mr. Electric?
We work with thousands of businesses and households across the UK who trust us to deliver a reliable electrician service. But what makes us better than other electricians?
Learn More
Ready to Talk Wherever, Whenever
Find your local Mr. Electric®.
Or call 0800 7311 606 today