Electric Car Charging
Growing Demand for Electric Car Charging Points
Full electric and plug-in hybrid cars are growing in popularity and now come in all shapes and sizes, from two-seater city cars to 4×4 off-roaders. Electric vehicle (EV) technology has developed greatly since the milk float, and as performance and range increases, purchasing an electric vehicle is becoming a very real option for many people.
One of the main benefits of electric vehicles is their environmental credentials. Unlike petrol or diesel cars, electric cars don't emit any of the gases that contribute to global warming, making them a great choice for anyone who cares about their carbon footprint. As one of 13 members of the Zero Emission Vehicle Alliance, the UK has pledged to make all passenger vehicles sold "zero-emissions" by 2050.
While electric cars are currently more expensive than traditional vehicles, the cost of running them is considerably lower. Depending on tariff, you could pay as little as 96p to fully charge a pure electric car for a 100-mile range. Electric cars are also exempt from road tax and the London Congestion Charge, and are entitled to free parking in numerous Pay & Display areas.
Finally, maintenance costs are generally a lot lower with electric vehicles. This is because an electric motor has less than 20 moving parts, whereas a traditional engine has hundreds, many of which require expensive maintenance over their lifetime.
As demand for environmentally friendly options increases and technology develops, we will undoubtedly see a rise in the number of alternatively fuelled vehicles on our roads. Indeed, it is predicted that EVs will outsell fossil-fuel powered vehicles within two decades as battery prices plunge. According to the Society of Motor Manufacturers and Traders, the registration of new cars hit a 12-year high in 2017, and electric vehicles made up a record share of these numbers, with more than 47,000 plug-in cars registered over the course of 2017 in the UK.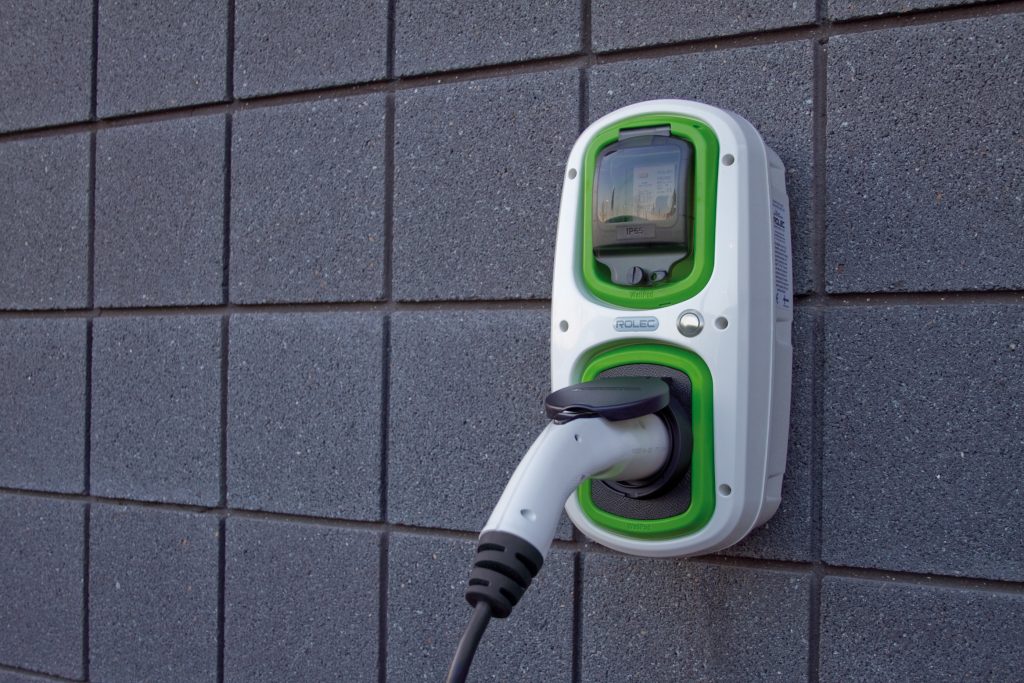 Supporting Electric Car Charging Stations 
As of June 2018, there were almost 6,000 electric vehicle charging locations across the UK, offering close to 10,000 charging devices and 16,700 charging connectors. This number continues to rise at a rapid rate, and is being driven by government schemes aimed at boosting electric vehicle usage.
The government is committed to spending more than £600m between 2015 and 2020 on supporting "the uptake and manufacturing of ultra-low-emission vehicles", with £38m of this going towards public charging points. Through the Office of Low Emission Vehicles (OLEV), it is also offering grants to support the wider use of electric and hybrid vehicles.
The Electric Vehicle Homecharge Scheme provides up to 75% of the installation cost (up to a total of £500) for charging points at domestic properties, while the Workplace Charging Scheme offers up to £500 per socket (up to a maximum of 20 sockets) for commercial properties. This provides a great incentive for homeowners and businesses to make the move to electric vehicles and enjoy the benefits that they provide.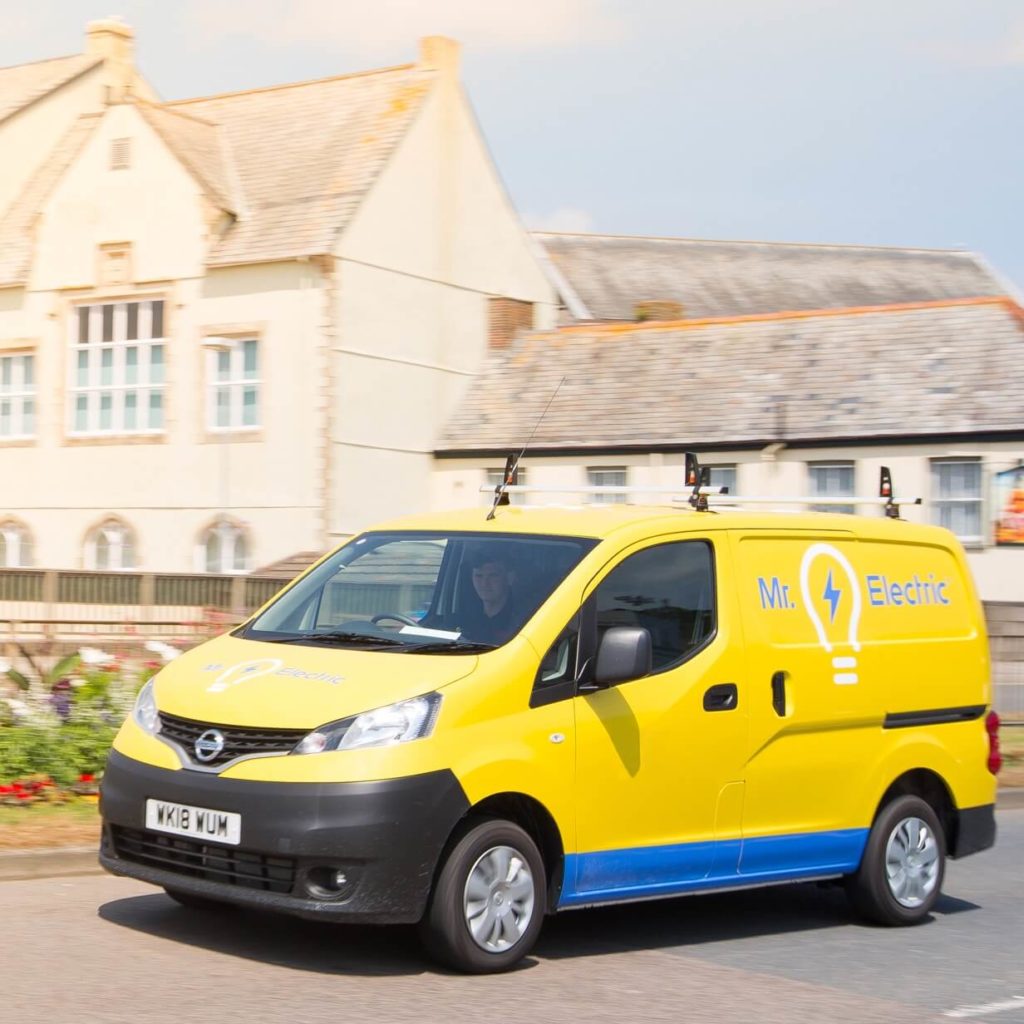 Specialists in Charging Point Installation 
As an OLEV-approved installer, Mr. Electric can apply for government grants on behalf of commercial and domestic customers to reduce the costs of installing charging points at homes, workplaces and destinations. Mr. Electric achieved accreditation after undertaking OLEV's robust training and testing process.
Working with EO Charging and Rolec EV – two of Europe's leading designers and manufacturers of electric vehicle charging stations – we deliver a full turnkey service to business and homeowners, including free site survey, design, supply, installation, registration, monitoring, billing, smart control, maintenance and future expansion.
Call Mr. Electric on 0800 7311 606 today to arrange a free visit from one of our electric car charging experts who will be able to advise on the installation of charging points at your commercial or domestic property.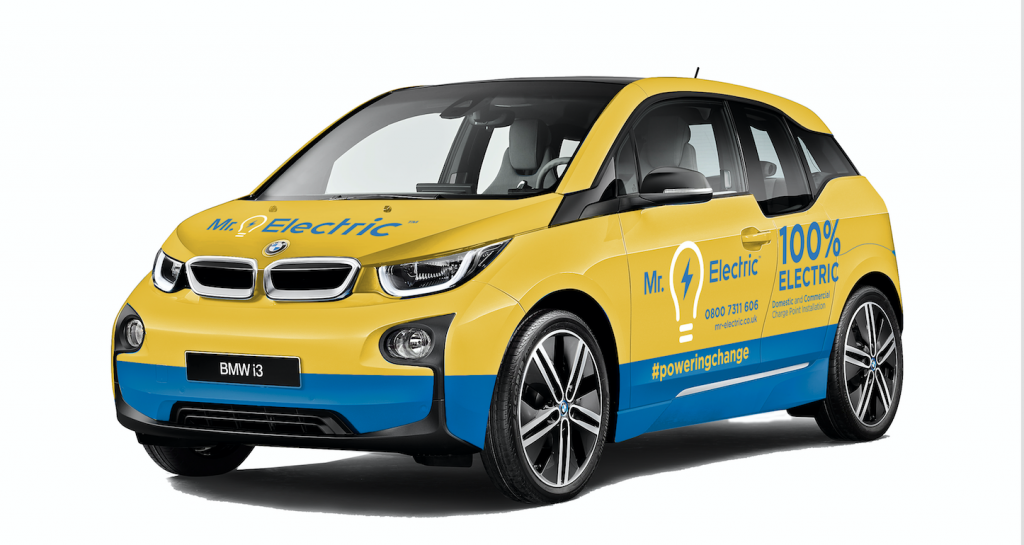 Great service, ok time, friendly, super helpful, would recommend.
April-Josephine Broadberry
Ipswich
Ed has been to me before... he is polite... good at his job and I have no complaints at all.  He even cleans up any mess caused through the job and is trustworthy.
Susanne Desmonde
Camborne
Very pleased - quick, efficient, value for money.
Peter Whitehead
Liskeard
The chap from Mr. Electric came within one week, was the best quote, observed social distancing, answered all my questions and I am very satisfied with the result.  My car charger works perfectly!  He even worked in the rain - the bits he could do safely of course!
Dr Heshan Panditaratne
Outwood, Wakefield
Mr Electric always do a great job
Paul Lynex
Outside Padstow , Padstow
I love these guys and never go anywhere else for my electrical needs.  This time i needed an extra double plug with USB ports.  Social distancing maintained.  No mess and lovely guy Darren.
Emma Neads
West Bromwich
Excellent support to small business.
Lower Treave
Lands End, Penzance
Excellent service at a great price would recommend him to my friends many thanks.
Stuart Knowles
Hemsworth
Very helpful in setting up the test and PAT tests.  Very good explanation of result and of one corrective action.
John Pugh
Chelmondiston
Services
Domestic
Mr. Electric's residential electricians can help with any home electrical need, from rewiring to fuse box upgrades, and are available 24/7 for emergency callouts.
Learn More
Services
Why Mr. Electric?
We work with thousands of businesses and households across the UK who trust us to deliver a reliable electrician service. But what makes us better than other electricians?
Learn More
Ready to Talk Wherever, Whenever
Find your local Mr. Electric®.
Or call 0800 7311 606 today