PAT Testing
Portable Appliance Testing
Companies in the UK have a legal obligation to protect the health and safety of their employees. Portable Appliance Testing – otherwise known as PAT testing – is a key part of this.
PAT testing is the process of examining electrical appliances and equipment to confirm that they are fully operational and safe to use. It involves a series of visual checks and electronic tests, which help establish whether a specific appliance fulfils the legal obligations to ensure a high standard of electrical safety.
The guidelines around PAT testing require that all landlords, employers and even self-employed individuals make sure that their portable electrical appliances are safe and suitable for the intended use. Damage and fault can occur with all electrical equipment use, which makes it essential that these items are tested regularly for safety.
PAT guidelines were put into effect to ensure that all companies conform to the Health and Safety at Work Act of 1974, Electricity at Work Regulations of 1989, Provision and Use of Work Equipment Regulations of 1998 and the Management of Health and Safety at Work Regulations of 1999.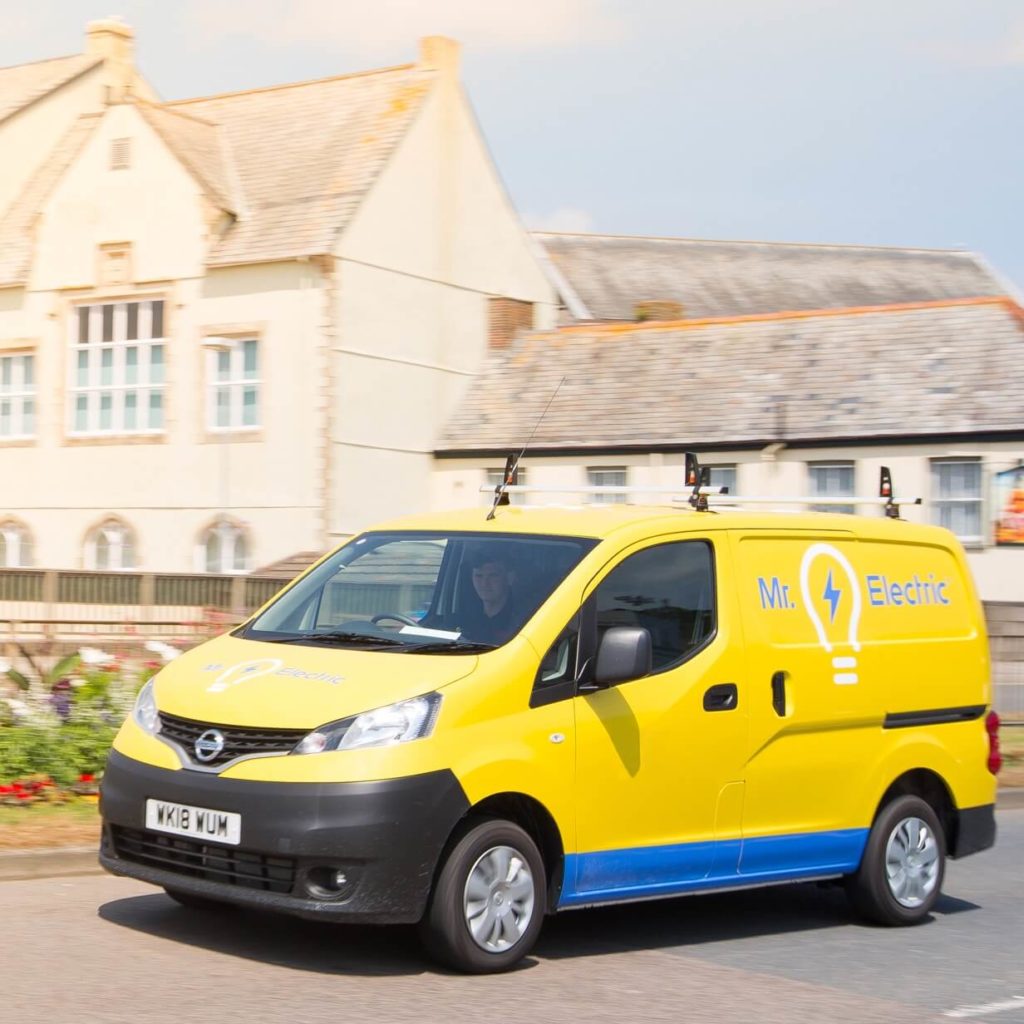 Who Can Conduct a PAT Test?
The law states that PAT tests should be carried out by a "competent person". According to the IEE Code of Practice, this means the person must have:
An adequate knowledge of electricity;
Sufficient experience of electrical work;
An adequate understanding of the appliance that needs testing and practical experience of that class of appliance;
An understanding of any hazards that could arise during the work and the precautions that should be taken;
And the ability to recognise whether it's safe to continue the work.
People who regularly conduct PAT testing will typically possess relevant and recognised training. This could be in the form of an official qualification, or it may have been acquired by attending a course provided by an electrical health and safety company or qualified PAT testing instructor.
Mr. Electric Can Help
At Mr. Electric, all of our electricians have completed the necessary training to allow them to carry out PAT testing safely and to the very highest standard.
To make sure an appliance is completely safe, our technicians will visually inspect all aspects of the appliance – including the plug, the lead and the appliance itself – looking for any damage or incorrectly marked or wired components. If it is a Class 1 appliance, they will also do some electrical tests, whereby they inject test signals into the cable and appliance to test its safety.
Once the PAT testing is complete, you will receive a report detailing all the appliances that were tested, whether they have passed or failed and an explanation as to why. You will also be provided with a pass or fail label for the appliance that displays the inspection date, when the next test is next due and the inspector's signature.
Our electricians will happily offer their help or advice on the report and any remedial work that is required. All work will be quoted upfront and completed at a time that suits you, with minimal disruption to your property or business.
To find out more about our PAT testing service, or if you need your appliances tested, give us a call on 0800 7311 606 today.
Find Out More
Complete the form to arrange a consultation with a member of our commercial team.
START ENQUIRY
Was answered straight away by call centre, but nothing beyond that
Malcolm Dickins
Turned up on time, explained problem to me - fixed problem with no mess - very polite and installed complete faith in workmen's competence.
Caroline Judge
Tile Hill, Coventry
I would like to offer my thanks & appreciation for the very speedy way in which my house was completely rewired last week after a circuit breakdown on Friday 5th October. Russell Appleton the team leader was a 'Star' & organised the job efficiently and created as little mess as possible. He liaised with me at all stages and offered sensible alternatives when things proved difficult. He and his main "Mate" Martin worked together very efficiently; leaving us with power available at the end of each day & a safe environment for the night, Our thanks to call concerned for a job well done & I hope I don't need your services for a long time
Jan Samuel
Tamworth
I rang Mr Electric as an emergency call. My mother was coming out of hospital that very day and we discovered she had no lights working downstairs in her home. The lady I spoke to was very professional and helpful, she arranged for an electrician to come out that afternoon. A nice young lad named Mark rang me to advise he was on his way and would be with us in 15 minutes. He turned up on time and was able to resolve the issue and offer some good advice. I can't tell you how grateful we were, it was essential to get moms lights on, otherwise she may have had to go back into hospital. Thank you so much. We will definitely use Mr Electric again.
Foster Beverley
Connected my new oven in. And arrived on time Even wore shoe covers
R Cb
Early morning electrical problem (no shower or lights) 1 phone call,and the office confirmed early afternoon visit. The electrician(Mark) phoned to confirm he was on his way, he found and fixed the problem in no time First class service (even if a little pricey for a pensioner).
David Troth
Strangely enough they did as promised answered the phone, called on the way to our appointment, wore overshoes and got the quote back on time. Luke and Stuart carried out the installation of our car chargers even sorting the OLEV funding. Would highly recommend
Stuart Hicks
I have used Mr Electric on numerous occasions both at home and work. We have never been let down by them yet top rate service levels from start to finish.
Jan Scambler
I called another company as I had lost power to my sockets. After an hour they found a fault and informed me I really needed a rewire quoting £4500.00 plus vat. I then called Mr Electric and asked for a rewire quote. Luke asked a few questions and said he can not see why I need a rewire. He then carried out a couple of tests and confirmed my wiring was ok. My board tough showed signs of burn caused by a loose contact and was 12 years old so we changed that. Luke could of easily quoted £4k and rewired my house. Thank you for your honesty and saving me over £4,000
Martin Harley
Services
Domestic
Mr. Electric's residential electricians can help with any home electrical need, from rewiring to fuse box upgrades, and are available 24/7 for emergency callouts.
Learn More
Services
Why Mr. Electric?
We work with thousands of businesses and households across the UK who trust us to deliver a reliable electrician service. But what makes us better than other electricians?
Learn More
Ready to Talk Wherever, Whenever
Find your local Mr. Electric®.
Or call 0800 7311 606 today