Landlords
Supporting Landlords
The number of UK households living in rented property has doubled in the last ten years, with increasing house prices and slow wage growth making it harder for people to get on the housing ladder. Approximately 5 million households are currently living in private rented accommodation, which equates to 21% of the total, with this number expected to rise to 5.8 million in the next five years, according to estate agency Knight Frank.
Many homeowners have also become so-called "accidental landlords" – forced to rent out their existing property to cover mortgage repayments so that they can afford to make their next move. Whether you're a seasoned landlord or new to property rentals, it's important to have access to a reliable electrician who can carry out the necessary checks before you purchase a new property or make an existing property available for rental.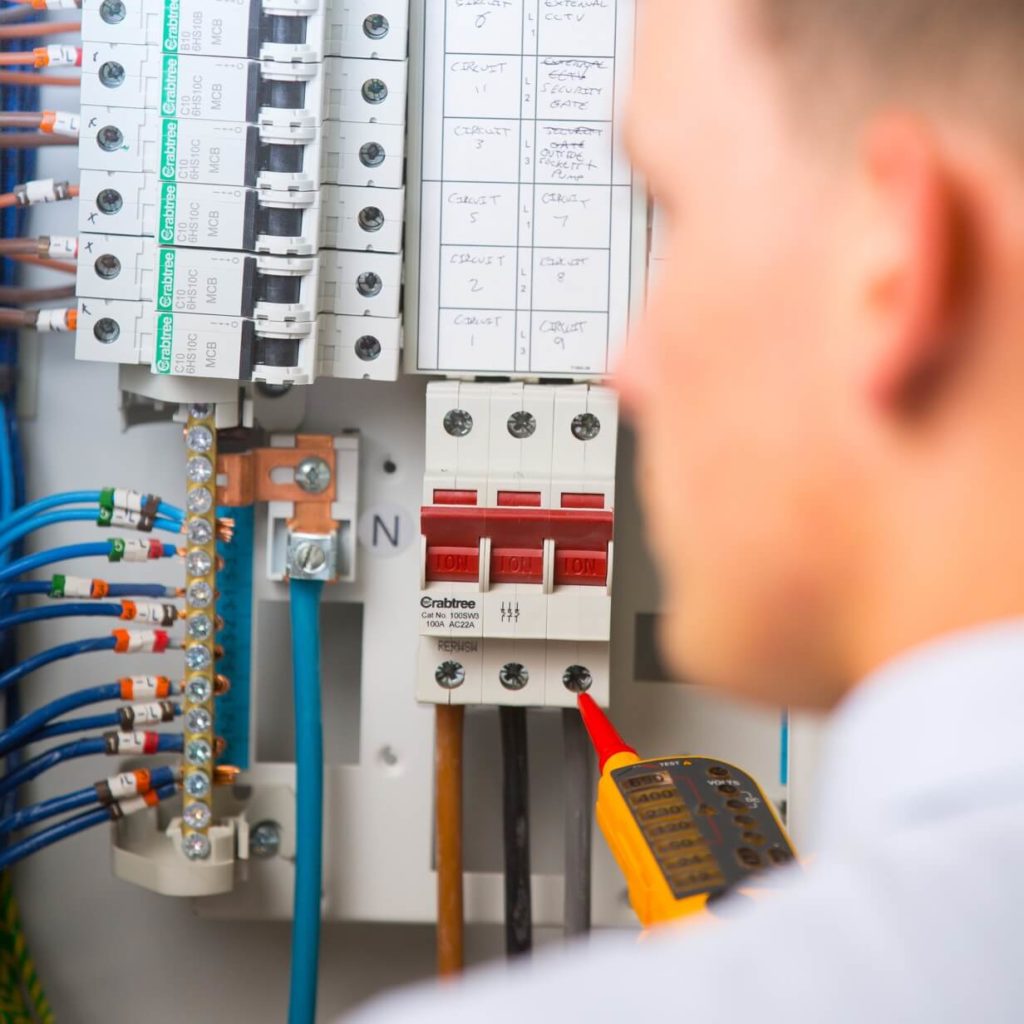 Peace of Mind
You can never be sure when an electrical fault or breakdown is going to occur. That's why we're often approached in the initial stages to do a free visual check of a property and highlight any problems that may be evident. As many prospective landlords discover, some homes may not be as good an investment as they initially seem. Our free visual check can therefore be key to them making the right decision.
Another popular and often essential service for landlords is our 12-month protection plan. Designed to give both landlords and tenants peace of mind, we will make regular visits to a property to inspect and highlight any immediate or possible problems, saving all parties the inconvenience, hassle and stress that can occur with electrical faults and breakdowns. These are just a couple of the services that Mr. Electric provides to landlords. Others include:
General electrical installation, maintenance and repair
Periodic inspection and testing
Emergency callout
Smoke, fire and intruder alarms
Rewiring and extra points
Electric heaters and showers
Indoor and outdoor heating
Our electricians are highly trained and available 24/7 to attend to any electrical emergency. All work will be carried out with minimal disruption to your property, and our fixed prices mean you'll always be in control of the cost.
The Latest Regulations
Prospective and current landlords need to consider and understand Part P of the Building Regulations for England and Wales – or the Building Standards in Scotland – which is intended to increase the safety of households by improving the design, installation, inspection and testing of electrical installations in homes, whether they are being newly built, extended or altered.
Part P stipulates that landlords must notify or submit plans to a building control body before commencing work including repairs, replacements and maintenance work, extra power or lighting points and other alterations to existing circuits in certain parts of a property, including bathrooms, which pose a risk to homeowners.
As members of the NICEIC Approved Contractor, the Domestic Installer and the Electro Technical Assessment Schemes, Mr. Electric is able to self-certify compliance with the Building Regulations whenever we carry out maintenance, repairs or any type of electrical work.
Looking After All Your Property Needs
Working closely with other companies such as Aire Serv, which specialises in air conditioning, heating and refrigeration services for UK homes and businesses, and Drain Doctor, a provider of expert plumbing and drainage solutions, Mr. Electric is able to provide a complete service to all property owners.
To take advantage of our Customer Protection Plan, or simply to discuss your property needs, give us a call on 0800 7311 606 today.
Find Out More
Complete the form to arrange a consultation with a member of our commercial team.
START ENQUIRY
Was answered straight away by call centre, but nothing beyond that
Malcolm Dickins
Turned up on time, explained problem to me - fixed problem with no mess - very polite and installed complete faith in workmen's competence.
Caroline Judge
Tile Hill, Coventry
I would like to offer my thanks & appreciation for the very speedy way in which my house was completely rewired last week after a circuit breakdown on Friday 5th October. Russell Appleton the team leader was a 'Star' & organised the job efficiently and created as little mess as possible. He liaised with me at all stages and offered sensible alternatives when things proved difficult. He and his main "Mate" Martin worked together very efficiently; leaving us with power available at the end of each day & a safe environment for the night, Our thanks to call concerned for a job well done & I hope I don't need your services for a long time
Jan Samuel
Tamworth
I rang Mr Electric as an emergency call. My mother was coming out of hospital that very day and we discovered she had no lights working downstairs in her home. The lady I spoke to was very professional and helpful, she arranged for an electrician to come out that afternoon. A nice young lad named Mark rang me to advise he was on his way and would be with us in 15 minutes. He turned up on time and was able to resolve the issue and offer some good advice. I can't tell you how grateful we were, it was essential to get moms lights on, otherwise she may have had to go back into hospital. Thank you so much. We will definitely use Mr Electric again.
Foster Beverley
Connected my new oven in. And arrived on time Even wore shoe covers
R Cb
Early morning electrical problem (no shower or lights) 1 phone call,and the office confirmed early afternoon visit. The electrician(Mark) phoned to confirm he was on his way, he found and fixed the problem in no time First class service (even if a little pricey for a pensioner).
David Troth
Strangely enough they did as promised answered the phone, called on the way to our appointment, wore overshoes and got the quote back on time. Luke and Stuart carried out the installation of our car chargers even sorting the OLEV funding. Would highly recommend
Stuart Hicks
I have used Mr Electric on numerous occasions both at home and work. We have never been let down by them yet top rate service levels from start to finish.
Jan Scambler
I called another company as I had lost power to my sockets. After an hour they found a fault and informed me I really needed a rewire quoting £4500.00 plus vat. I then called Mr Electric and asked for a rewire quote. Luke asked a few questions and said he can not see why I need a rewire. He then carried out a couple of tests and confirmed my wiring was ok. My board tough showed signs of burn caused by a loose contact and was 12 years old so we changed that. Luke could of easily quoted £4k and rewired my house. Thank you for your honesty and saving me over £4,000
Martin Harley
Services
Domestic
Mr. Electric's residential electricians can help with any home electrical need, from rewiring to fuse box upgrades, and are available 24/7 for emergency callouts.
Learn More
Services
Why Mr. Electric?
We work with thousands of businesses and households across the UK who trust us to deliver a reliable electrician service. But what makes us better than other electricians?
Learn More
Ready to Talk Wherever, Whenever
Find your local Mr. Electric®.
Or call 0800 7311 606 today