The UK's First Choice in Domestic Electricals
At Mr. Electric, we know how daunting it can be to identify and solve even the simplest domestic electrical challenges. As much as you may wish to tackle an electrical job on your own, there's a good chance you could put both your home and yourself at risk, especially if you don't have the necessary electrical experience.
We go out of our way to offer comprehensive solutions for every residential electrical need, providing the information and resources you need to make an educated decision on the best solution for you. If any work is required, it will always be carried out at a time that suits you and delivered to an agreed deadline, with minimal disruption to your home wherever possible.
Our home electricians are experienced in all aspects of domestic electrical installations and repair, from rewiring and home improvements to security systems and electric heating. By being local to you, they are able to provide a quality and cost-effective home electrical service, and can typically respond to emergency calls in under 45 minutes, with no callout charges. All work is quoted upfront and has a fixed price, allowing you to budget effectively.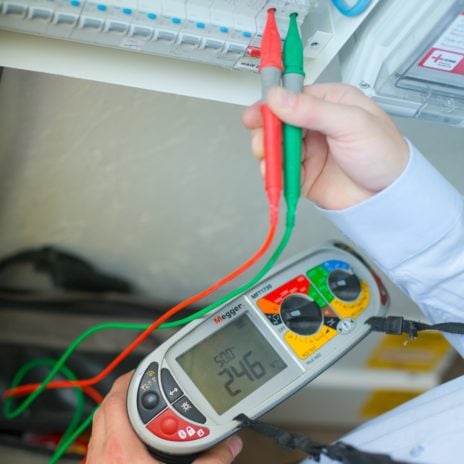 Treating Your Home With Respect
We operate on an ethos of excellent customer service. This means we treat your home as we would our own, always cleaning up after ourselves, as well as using flooring protectors and shoe covers. Our electricians can produce ID upon request and attend every job in a marked vehicle and full uniform, giving you peace of mind that they're professional technicians.
Customer safety is our number one priority, and we have a duty to inform you of anything we see that might pose a danger to your home. However, we will only ever advise you on the best solutions, leaving the final decision with you. Get in touch today to find out how we can improve your home, protect your family and help you save on domestic energy costs.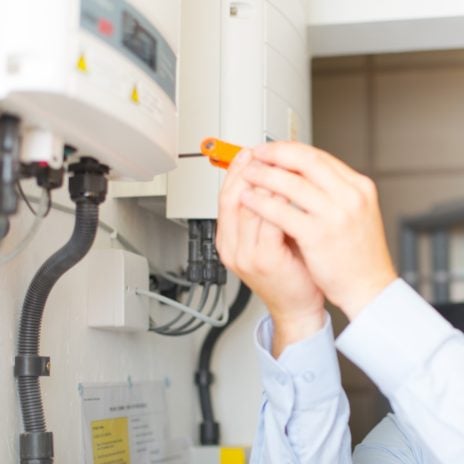 Domestic Services
Mr. Electric offers a full range of home electrical services, from lighting and wiring upgrades to routine installations and testing. Take a look at our individual service pages for more information.
Very impressed with the effort in finding and fixing the problem
David Holmes
Rural, Penzance
I have used Mr.Electric on a number of occasions and each time have had a different technician, they have always been friendly fast and very efficient. Keep up the good work.
Mark Haimes
Devoran, Truro
Excellent service. The second time I have had these guys. Only issue was that they forgot to do one of the extras I asked them to do when they arrived - and I forgot to remind them (faulty bathroom heater).
Ben Church
Centre, Porthtowan
Very efficient and well-mannered staff.
C R Thompson
St Agnes, St Agnes
Super fast service,
Linda Drew
Truro
Prompt and efficient service by friendly technicians
Ben Church
Centre, Porthtowan
We were changing the light fitting in our kitchen and needed it doing in two stages firstly unwire and take down the old florescent light then the ceiling was going to be re plastered and left to dry out before painting, 15 mins plus travel surprised as your site states no callout charges to be asked for £90.00 for the 14 hours work, but paid and asked for this to be taken into account when the electrician came back when the ceiling was ready for the new LED unit to be placed and wired up, and Steve was as good as his word and discounted the further payment to take into account of the original £90 already paid.
David Tarr
Treliske, Truro
Arrived bang on time having only phoned the previous afternoon. Very polite and professional.
Mr. Simon Osborne
Blackwater Village, Truro
After a number of failed attempts to get local electricians in I contacted Mr Electric by email, had a swift and detailed response and arranged a quote. They turned up on time, the quote was received by email 2 days later and we agreed on the works. Steve in the office and Steve the sparky who visited to carry out the work have done everything they promised on time and on budget, excellent service!
Mark Wilson
Newlyn, Penzance
Services
Commercial
Mr. Electric is the electrician of choice for thousands of UK businesses, offering a range of services including electric vehicle charging, routine testing and commercial lighting.
Learn More
Services
Why Mr. Electric?
We work with thousands of businesses and households across the UK who trust us to deliver a reliable electrician service. But what makes us better than other electricians?
Learn More
Ready to Talk Wherever, Whenever
Find your local Mr. Electric®.
Or call 0800 7311 606 today
to speak to an expert about your electrical needs