The UK's First Choice in Domestic Electricals
At Mr. Electric, we know how daunting it can be to identify and solve even the simplest domestic electrical challenges. As much as you may wish to tackle an electrical job on your own, there's a good chance you could put both your home and yourself at risk, especially if you don't have the necessary electrical experience.
We go out of our way to offer comprehensive solutions for every residential electrical need, providing the information and resources you need to make an educated decision on the best solution for you. If any work is required, it will always be carried out at a time that suits you and delivered to an agreed deadline, with minimal disruption to your home wherever possible.
Our home electricians are experienced in all aspects of domestic electrical installations and repair, from rewiring and home improvements to security systems and electric heating. By being local to you, they are able to provide a quality and cost-effective home electrical service, and can typically respond to emergency calls in under 45 minutes, with no callout charges. All work is quoted upfront and has a fixed price, allowing you to budget effectively.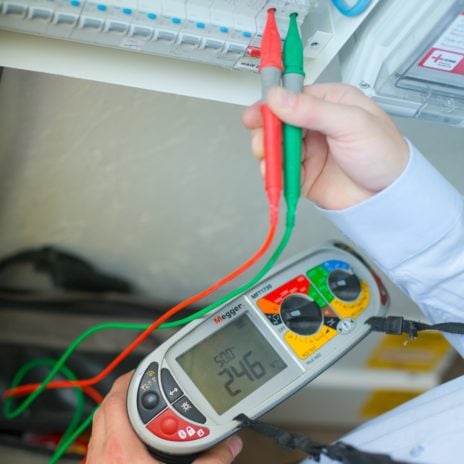 Treating Your Home With Respect
We operate on an ethos of excellent customer service. This means we treat your home as we would our own, always cleaning up after ourselves, as well as using flooring protectors and shoe covers. Our electricians can produce ID upon request and attend every job in a marked vehicle and full uniform, giving you peace of mind that they're professional technicians.
Customer safety is our number one priority, and we have a duty to inform you of anything we see that might pose a danger to your home. However, we will only ever advise you on the best solutions, leaving the final decision with you. Get in touch today to find out how we can improve your home, protect your family and help you save on domestic energy costs.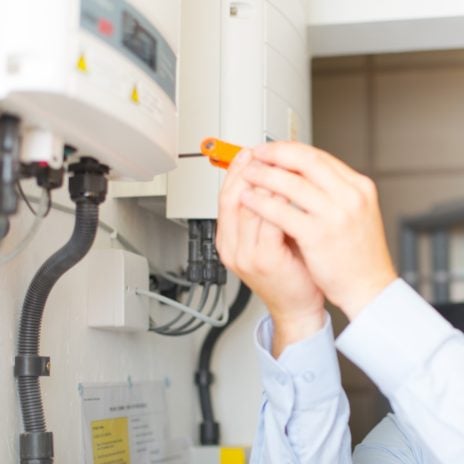 Domestic Services
Mr. Electric offers a full range of home electrical services, from lighting and wiring upgrades to routine installations and testing. Take a look at our individual service pages for more information.
I sadly cannot give one star. Lee Ives the managing director came out because someone else was on a job. He failed to recognise the make of Fuse Box so took a photo and sent to someone else. (It took me 2 mins to Google it and find the same information). I suggested it could be a faulty RCD (rccb) he suggested it could be a blown bulb. As he didn't have a spare RCD to add he went to move over a circuit and when he disconnected the hot tub the power worked again. He then left the hot tub disconnected and switched everything back on. He suggested we get a hot tub engineer as he doesn't fix them. He then charged us 75 for a total of 25min "work". The next day the same problem occurred... After some googling I tapped the rccb with a screw driver and it started working again. (the springs inside seize up sometimes). Wanting our clearly non faulty hot tub connecting and a new RCD (rccb) fitted we contacted mr.electric (Lee) said he would send someone the next day. He said a new RCD would be about 60. (I brought one from screwfix for 24). The electrician (not Lee) came and went to add the RCD that Lee had sent him with... It didn't FIT. (Lee should have googled it). Luckily the RCD I brought did fit. The electrician then connected this and reconnected the hot tub. Everything was now working. Lee wanted an additional 50. So in total for less than 1hours work, no parts (as we provided this), photography of the fuse box and some googling!! Lee wanted to charge 125. Unhappy we spoke to him on the phone. He told us it was a call out charge despite his website saying "no call out charge". He told us they came out twice.... We pointed out he clearly didn't know what he was doing. We did pay as the young electrician he sent on day 2 was competent and its not his fault. We will not be using them again and recommend others do not.
Tim Clarke
Clear Quotation, Fair Price , all work completed to a good standard in a friendly professional manner
Peter Price
Old Felixstowe, Felixstowe
Very Good service, excellent
Michele Phillips
Woodbridge
Richard and Alex (East Anglia) were super helpful in the process leading up to the work, helping plan what we needed and how we could work around some of the unusual materials we're using in our renovation. During the job they were tidy and friendly. We will definitely be using them again.
Jamie Boyd
Thorpe Moriuex, Bury St. Edmunds
They turn up when promised and do the job they quote for. Prices are fair.
Helen Edwards
Redruth
Had a faulty swimming pool heater, Contacted Mr Electric as we always do and within two hours they were onsite to sort the problem. I have always found Mr Electric to be very hard working and great on price and service. FIVE STARS
Mr L Smith
New Hall Primary School, Sutton Coldfield
Prompt efficient
Roger frost
Fazeley , Tamworth
We have just had an inspection of our electricity system in our bungalow .It was carried out by Wayne who undertook the work in a most competent and professional manner.Excellent service all round.Thankyou Jeff and Joan Boorer d professional manner. Many thanks for an excellent service.Jeff and Joan
pigman85 dhch
This is the second time I have used Mr Electric for Nest smart home appliances & had no issue at all..
Mark Carter
Orchard Park, Saltash
Services
Commercial
Mr. Electric is the electrician of choice for thousands of UK businesses, offering a range of services including electric vehicle charging, routine testing and commercial lighting.
Learn More
Services
Why Mr. Electric?
We work with thousands of businesses and households across the UK who trust us to deliver a reliable electrician service. But what makes us better than other electricians?
Learn More
Ready to Talk Wherever, Whenever
Find your local Mr. Electric®.
Or call 0800 7311 606 today
to speak to an expert about your electrical needs