Covering the UK
24/7, 365 Days a Year
No Callout Charges
Why Businesses Choose Mr. Electric
An interrupted or faulty electrical service can cause costly delays to any business. Our emergency electricians are available 24/7 and typically respond within 45 minutes to all commercial enquiries, with no callout charges. Any work will be carried out with minimal disruption to your business, and all of our services have a fixed cost, allowing you to budget effectively.
We work with businesses of all sizes, from sole traders and startups to SMEs and FTSE 100 companies. Give us a call today to discuss your electrical requirements and to see if your company is eligible for a Mr. Electric key account. We can also advise on building air-conditioning, heating and refrigeration services into a unique package that can be tailored to your company's specific needs.
Learn More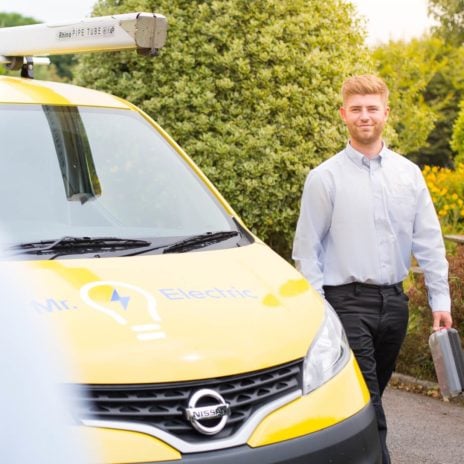 Fixed Pricing
No Callout Charges
Free Quotes
Fast Response
Highly Trained
Covering the UK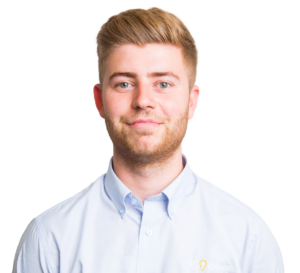 National Coverage.
Local Service
Mr. Electric is proud to serve homeowners and businesses across the UK, with our local electricians able to respond to all calls quickly and effectively. We've been looking after the electrical needs of UK customers since 1997, and through our successful franchise system, we are continuing to grow our nationwide network of electrical experts. Find your nearest electrician today and feel the benefit of having a national brand on your doorstep.
Search Locations
Contact Us
"I know what local businesses expect from a professional electrician service."
What our customers say
the good bit...we had all our outside lights fuse out a few hours before a party. we phoned Mr Electric and they had someone with us within an hour. the bad bit.... the electrician arrived wandered about rather aimlessly for an hour and announced that he thought the fault was with a starter for the led lights under the deck. Told us he wasn't going to unscrew any decking ( a very simple job as we have the new "plastic" type decking where the pieces are literally held in by an easily accessible one screw clip) and we had to get our contractor to come in and lift the decking. charged 80 we then had the decking lifted and he came back...he left within 15 minutes as the "wrong" decking pieces had been lifted , he marked 4 boards and asked for them to be lifted. at this point i organised for a proper electrician who could remove screws to attend. He quickly diagnosed the real fault ( not the starters under the decking at all) and sorted the problem. He even replaced the removed decking !! So unfortunately a very poor experience for me.
Simon Fox
Our electric kept tripping off so I called Mr Electric. Steve the engineer was at the house within two hours of the call to fix the problem. Really good service and highly recommended.
Paul Donaghy
Constantine, Falmouth
I sadly cannot give one star. Lee Ives the managing director came out because someone else was on a job. He failed to recognise the make of Fuse Box so took a photo and sent to someone else. (It took me 2 mins to Google it and find the same information). I suggested it could be a faulty RCD (rccb) he suggested it could be a blown bulb. As he didn't have a spare RCD to add he went to move over a circuit and when he disconnected the hot tub the power worked again. He then left the hot tub disconnected and switched everything back on. He suggested we get a hot tub engineer as he doesn't fix them. He then charged us 75 for a total of 25min "work". The next day the same problem occurred... After some googling I tapped the rccb with a screw driver and it started working again. (the springs inside seize up sometimes). Wanting our clearly non faulty hot tub connecting and a new RCD (rccb) fitted we contacted mr.electric (Lee) said he would send someone the next day. He said a new RCD would be about 60. (I brought one from screwfix for 24). The electrician (not Lee) came and went to add the RCD that Lee had sent him with... It didn't FIT. (Lee should have googled it). Luckily the RCD I brought did fit. The electrician then connected this and reconnected the hot tub. Everything was now working. Lee wanted an additional 50. So in total for less than 1hours work, no parts (as we provided this), photography of the fuse box and some googling!! Lee wanted to charge 125. Unhappy we spoke to him on the phone. He told us it was a call out charge despite his website saying "no call out charge". He told us they came out twice.... We pointed out he clearly didn't know what he was doing. We did pay as the young electrician he sent on day 2 was competent and its not his fault. We will not be using them again and recommend others do not.
Tim Clarke
Clear Quotation, Fair Price , all work completed to a good standard in a friendly professional manner
Peter Price
Old Felixstowe, Felixstowe
Very Good service, excellent
Michele Phillips
Woodbridge
Richard and Alex (East Anglia) were super helpful in the process leading up to the work, helping plan what we needed and how we could work around some of the unusual materials we're using in our renovation. During the job they were tidy and friendly. We will definitely be using them again.
Jamie Boyd
Thorpe Moriuex, Bury St. Edmunds
They turn up when promised and do the job they quote for. Prices are fair.
Helen Edwards
Redruth
Had a faulty swimming pool heater, Contacted Mr Electric as we always do and within two hours they were onsite to sort the problem. I have always found Mr Electric to be very hard working and great on price and service. FIVE STARS
Mr L Smith
New Hall Primary School, Sutton Coldfield
Prompt efficient
Roger frost
Fazeley , Tamworth
The Latest From Mr. Electric
Keep up to date with company news and our top electrical tips through the Mr. Electric blog
Ready to Talk Wherever, Whenever
Find your local Mr. Electric®.
Or call 0800 7311 606 today
to speak to an expert about your electrical needs.