Covering the UK
24/7, 365 Days a Year
No Callout Charges
Why Businesses Choose Mr. Electric
An interrupted or faulty electrical service can cause costly delays to any business. Our emergency electricians are available 24/7 and typically respond within 45 minutes to all commercial enquiries, with no callout charges. Any work will be carried out with minimal disruption to your business, and all of our services have a fixed cost, allowing you to budget effectively.
We work with businesses of all sizes, from sole traders and startups to SMEs and FTSE 100 companies. Give us a call today to discuss your electrical requirements and to see if your company is eligible for a Mr. Electric key account. We can also advise on building air-conditioning, heating and refrigeration services into a unique package that can be tailored to your company's specific needs.
Learn More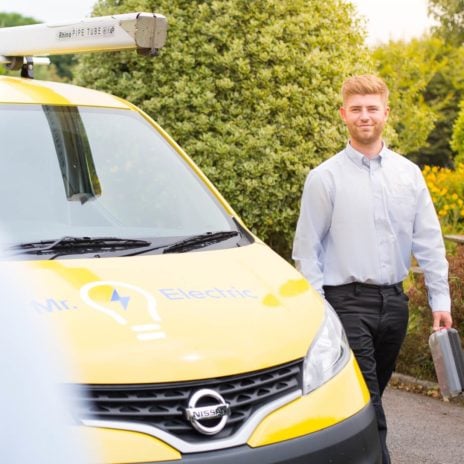 Fixed Pricing
No Callout Charges
Free Quotes
Fast Response
Highly Trained
Covering the UK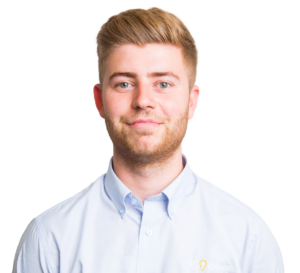 National Coverage.
Local Service
Mr. Electric is proud to serve homeowners and businesses across the UK, with our local electricians able to respond to all calls quickly and effectively. We've been looking after the electrical needs of UK customers since 1997, and through our successful franchise system, we are continuing to grow our nationwide network of electrical experts. Find your nearest electrician today and feel the benefit of having a national brand on your doorstep.
Search Locations
Contact Us
"I know what local businesses expect from a professional electrician service."
What our customers say
I have used Mr electric each time for electrical work. Chris Mullins has always come out to me, and I have often requested him. The service is quick, competent, extremely polite and overall very professional. Chris is very friendly and skilled electrician, in every instance I have dealt with him and the booking team.
Karina Gindhay
Rowley Regis, Halesowen
Fantastic, called and booked in within the week at a convenient time for me. Took the chap 26 minutes to diagnose and fix the issue. The guy that came out was very professional & courteous. Couldn't have asked for better service.
Alastair Cunningham
Solihull, Birmingham
Staff were very helpful from initial quote to completion.
Dean Barton
Hellesvean , St Ives
Great service with an excellent install plus helped me with all the grant paperwork. Why wouldn't you use them?
Tony
Nuneaton , Coventry
I thought it would be a nightmare filling in forms forms for the OLEV car charger grant but Mel from Mr Electric helped me from start to finish. Dan who fitted the charger obviously knew what he was doing and gave great service and advice. What I thought would be a nightmare was actually very easy. Thank you all at Mr Electric
Martin Harley
Mosley, Birmingham
Our lights had all stopped working I have used Mr Electric before so I got straight in touch and as usual they gave excellent service getting me up and running within the hour.
Martin
Moseley, Birmingham
Great service brilliant company will use again thanks so very much for everything.
Dave SPURRIER
The Latest From Mr. Electric
Keep up to date with company news and our top electrical tips through the Mr. Electric blog
Ready to Talk Wherever, Whenever
Find your local Mr. Electric®.
Or call 0800 7311 606 today
to speak to an expert about your electrical needs.