Covering the UK
24/7, 365 Days a Year
No Callout Charges
Why Businesses Choose Mr. Electric
An interrupted or faulty electrical service can cause costly delays to any business. Our emergency electricians are available 24/7 and typically respond within 45 minutes to all commercial enquiries, with no callout charges. Any work will be carried out with minimal disruption to your business, and all of our services have a fixed cost, allowing you to budget effectively.
We work with businesses of all sizes, from sole traders and startups to SMEs and FTSE 100 companies. Give us a call today to discuss your electrical requirements and to see if your company is eligible for a Mr. Electric key account. We can also advise on building air-conditioning, heating and refrigeration services into a unique package that can be tailored to your company's specific needs.
Learn More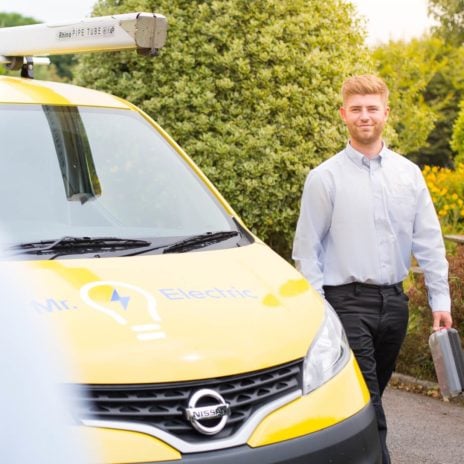 Fixed Pricing
No Callout Charges
Free Quotes
Fast Response
Highly Trained
Covering the UK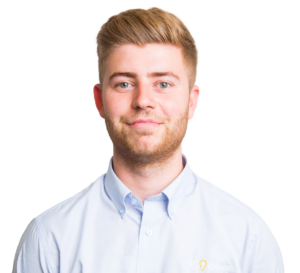 National Coverage.
Local Service
Mr. Electric is proud to serve homeowners and businesses across the UK, with our local electricians able to respond to all calls quickly and effectively. We've been looking after the electrical needs of UK customers since 1997, and through our successful franchise system, we are continuing to grow our nationwide network of electrical experts. Find your nearest electrician today and feel the benefit of having a national brand on your doorstep.
Search Locations
Contact Us
"I know what local businesses expect from a professional electrician service."
What our customers say
Friendly, quiet and professional service
Mrs V Peel
Fairway Village, Normanton
EXCELLENT JOB DONE
Luke Hope
Bunrtwood
Both Steve and Tim on time and ready to start.  Got on with things previously identified.  Did a brilliant job.  Tidy and very pleasant/personable.  Would trust them both any time.  Very grateful to being looked after in safe hands.  Thank you so much.  Definitely recommend.
Gill
Mount Hawke
Excellent team only too happy to help and advise.
Ady
Penzance
Highly recommended. Used for a Tesla EV charger installation. Very quick to provide a quote and date for installation. Turned up early and did a great job. Don't bother with the firms listed on Tesla's website for the Birmingham area, they either fob you off to another firm who aren't in a hurry to provide quotes/dates or don't bother responding to calls/emails.
Asim Arshad
I was worried about all the paperwork etc in claiming for a car charger Installation grant. No need to though as Mr Electric sorted it all out for me. Fantastic service from start to finish
James Levy
Erdington, Birmingham
On time, polite, explained the situation along with various options to resolve.  Fitted part quickly and cleaned up after himself.
Dylan Borck
Monmouth
Very methodical and quality control minded.
David Walker
Wakefield
I've had a bad experience with other firms when it came to getting quotes and arranging dates.  It was always very slow and unprofessional.  Mr. Electric have been spot on throughout.  I was able to get a quote and date with just a few emails on the same day.  They turned up 15 minutes early and worked diligently and professionally to install my Tesla charger.  The work was done to a high standard and I highly recommend this firm for EV charging installations.  Theirs quotes are competitive, lead times are reasonable and very friendly and not arrogant like the other firms I approached.
Asim Arshad
Stafford
The Latest From Mr. Electric
Keep up to date with company news and our top electrical tips through the Mr. Electric blog
Ready to Talk Wherever, Whenever
Find your local Mr. Electric®.
Or call 0800 7311 606 today
to speak to an expert about your electrical needs.