Covering the UK
24/7, 365 Days a Year
No Callout Charges
Why Businesses Choose Mr. Electric
An interrupted or faulty electrical service can cause costly delays to any business. Our emergency electricians are available 24/7 and typically respond within 45 minutes to all commercial enquiries, with no callout charges. Any work will be carried out with minimal disruption to your business, and all of our services have a fixed cost, allowing you to budget effectively.
We work with businesses of all sizes, from sole traders and startups to SMEs and FTSE 100 companies. Give us a call today to discuss your electrical requirements and to see if your company is eligible for a Mr. Electric key account. We can also advise on building air-conditioning, heating and refrigeration services into a unique package that can be tailored to your company's specific needs.
Learn More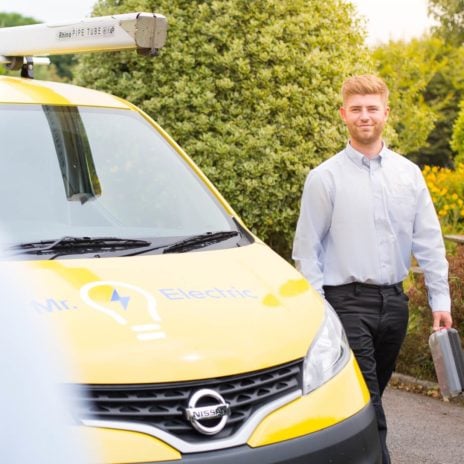 Fixed Pricing
No Callout Charges
Free Quotes
Fast Response
Highly Trained
Covering the UK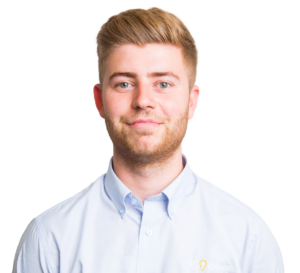 National Coverage.
Local Service
Mr. Electric is proud to serve homeowners and businesses across the UK, with our local electricians able to respond to all calls quickly and effectively. We've been looking after the electrical needs of UK customers since 1997, and through our successful franchise system, we are continuing to grow our nationwide network of electrical experts. Find your nearest electrician today and feel the benefit of having a national brand on your doorstep.
Search Locations
Contact Us
"I know what local businesses expect from a professional electrician service."
What our customers say
Efficient, friendly, professionalIn trying
Angie McCallum
Brackley
Very good service, arrived on time. Very satisfied.
Richard Heales
Maidenhead
Having my nerves shredded because of an electrical problem, i contacted,Mr. Electric. Wonderful service, very prompt, problem sorted!
Margaret Blay
Winklebury Estate,
Absolutely fantastic work and a great guy to deal with. We called upto have our TV fitted to the wall,along with the soundbar and some other bits. Darren arrived promptly on time even though it was early. Once we discussed how we wanted it exactly, he hopped straight to it. We mostly didn't have a clue about any of the stuff we had, just how we wanted it arranged on the wall.) Not once did we feel pili we were idiots (although im pretty sure we came cross as two of the world's best) well the work was exceptional and still looks great almost a year later. The price was better than the other places we had called around,and the reviews were true to the words of the reviewers. I'd have no problem recommending this guy to family or friends. Thanks mate
iam offit
Very good
Clare Warden
Highertown, Truro
Very pleased with service.
Linda Hankey
PORKELLIS HELSTON, Helston
The Latest From Mr. Electric
Keep up to date with company news and our top electrical tips through the Mr. Electric blog
Ready to Talk Wherever, Whenever
Find your local Mr. Electric®.
Or call 0800 7311 606 today
to speak to an expert about your electrical needs.