Covering the UK
24/7, 365 Days a Year
No Callout Charges
Why Businesses Choose Mr. Electric
An interrupted or faulty electrical service can cause costly delays to any business. Our emergency electricians are available 24/7 and typically respond within 45 minutes to all commercial enquiries, with no callout charges. Any work will be carried out with minimal disruption to your business, and all of our services have a fixed cost, allowing you to budget effectively.
We work with businesses of all sizes, from sole traders and startups to SMEs and FTSE 100 companies. Give us a call today to discuss your electrical requirements and to see if your company is eligible for a Mr. Electric key account. We can also advise on building air-conditioning, heating and refrigeration services into a unique package that can be tailored to your company's specific needs.
Learn More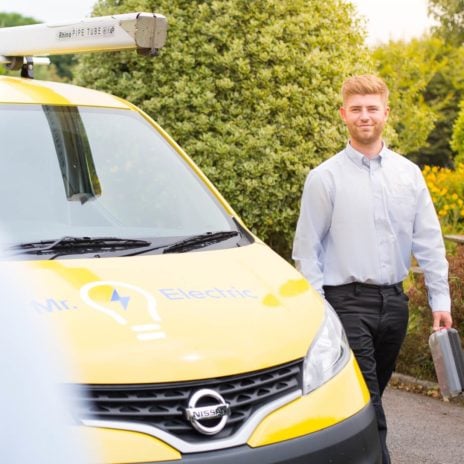 Fixed Pricing
No Callout Charges
Free Quotes
Fast Response
Highly Trained
Covering the UK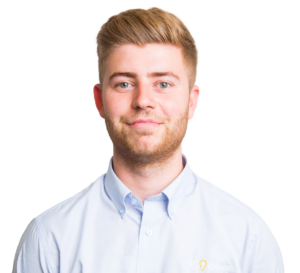 National Coverage.
Local Service
Mr. Electric is proud to serve homeowners and businesses across the UK, with our local electricians able to respond to all calls quickly and effectively. We've been looking after the electrical needs of UK customers since 1997, and through our successful franchise system, we are continuing to grow our nationwide network of electrical experts. Find your nearest electrician today and feel the benefit of having a national brand on your doorstep.
Search Locations
Contact Us
"I know what local businesses expect from a professional electrician service."
What our customers say
Communications with their office in arranging the work was very good. The work was carried out in a very professional manner. My property was left without any signs of work being carried out, apart from the Battery Car Charger that they fitted to my external wall. A great service.
Kevin Williams
Carlyon Bay, St Austell
Great work from Darren
Gareth Bromley
Aldridge, Walsall
I found both the office staff and the engineers that came our very friendly, helpful and professional
Mrs S Hawkins
Falmouth
Very good
Sandra Badman
Castle-an-dinas, St Columb Major
Prompt and efficient service.  Very clear explanation of all electrical issues.
Mr Ben Church
Porthtowan
Have used Mr. Electric before for installing spotlights and contacted them again to install my Nest doorbell and thermostat.  Both times they have been fantastic and I have to say that Steven is an absolute star!  He works very neatly and he treats your home as if its his own.  Everything looks clean, tidy and very well done.  Will be back for more!
Marc Sussenbach
Beck Row
Very great company and super happy with the prices quoted! Steven is an absolute star! He is very knowledgeable and has solutions for almost everything. His work is 10/10 and it's just as if he's doing work in his own home. Everything is left tidy, very well done and he is happy to make things happen for you! I have had a Nest doorbell and Nest thermostat installed by Steven from Mr Electric. Prior to the installation I've been in touch with 'Nest Pro's' as suggested by the Nest products and wasn't happy with their responses. So many of them are making the installation sound so difficult just so they can charge you a large amount. So I contacted Mr Electric and they have done the job at a much better price without any issues! The products are working perfectly and there's definitely no need for a ''Nest Pro'' to do it Can't fault this company and will definitely be back for more.
Marc
Sean identified major issues in my home after some very poor work by a different electrician left me without power and dangerous circuitry.  He worked very hard to rectify extensive faults and was clearly very competent. I highly recommend this man.
Ivor Walker
Whitchurch, Cardiff
Don't have anything bad to say about Steve, he was polite and clear about what to expect.  Quality workmanship and even put up with my children bothering him.  Would recommend.
Ben Emberson
Pool
The Latest From Mr. Electric
Keep up to date with company news and our top electrical tips through the Mr. Electric blog
Ready to Talk Wherever, Whenever
Find your local Mr. Electric®.
Or call 0800 7311 606 today
to speak to an expert about your electrical needs.
Supporting Our Communities
As we continue to work together to fight the Covid-19 outbreak, we would like to reassure our customers that we are taking all the necessary precautions to ensure the safety and well-being of our customers, staff and business owners. This will continue to be the primary focus for us during these uncertain times.

We are closely following government and Public Health England's guidance. We have put all appropriate operational processes in place so we can continue to support customers' homes and businesses 24/7 as government-designated 'key-workers'.