Covering the UK
24/7, 365 Days a Year
No Callout Charges
Why Businesses Choose Mr. Electric
An interrupted or faulty electrical service can cause costly delays to any business. Our emergency electricians are available 24/7 and typically respond within 45 minutes to all commercial enquiries, with no callout charges. Any work will be carried out with minimal disruption to your business, and all of our services have a fixed cost, allowing you to budget effectively.
We work with businesses of all sizes, from sole traders and startups to SMEs and FTSE 100 companies. Give us a call today to discuss your electrical requirements and to see if your company is eligible for a Mr. Electric key account. We can also advise on building air-conditioning, heating and refrigeration services into a unique package that can be tailored to your company's specific needs.
Learn More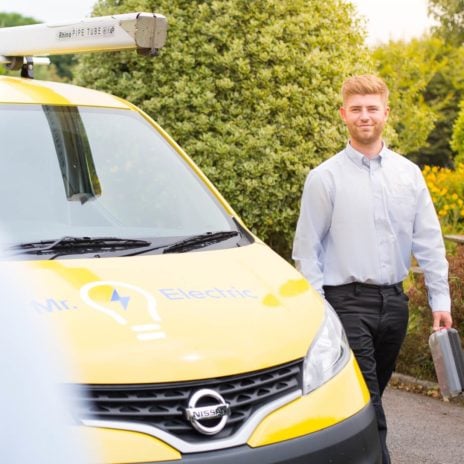 Fixed Pricing
No Callout Charges
Free Quotes
Fast Response
Highly Trained
Covering the UK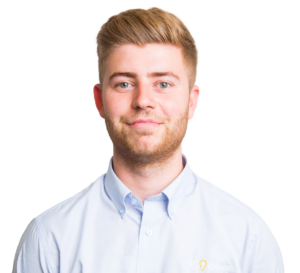 National Coverage.
Local Service
Mr. Electric is proud to serve homeowners and businesses across the UK, with our local electricians able to respond to all calls quickly and effectively. We've been looking after the electrical needs of UK customers since 1997, and through our successful franchise system, we are continuing to grow our nationwide network of electrical experts. Find your nearest electrician today and feel the benefit of having a national brand on your doorstep.
Search Locations
Contact Us
"I know what local businesses expect from a professional electrician service."
What our customers say
The guys from office to engineer thank you and really good work.
Mr J Ross
Town center, Newquay
Very fare price and did the job in a responsible amount of time.
Mr l Mann
Town centre, Truro
The work and service that Corey carried out was great definitely will use them again if needed.
Kevin Wilson
Barnsley
A fantastic service that has given me a fully safe and well lit home.  Competent and friendly staff that worked very well, got on with the job and left everything clean and tidy.
Mrs Elaine Jones
Carnon Downs
Mr electric were brilliant. Right from the first point of contact on the phone to finishing the installation. All the guys were Polite and very Professional
Richard Furnival
Leicester , Wolverhampton
An efficient and valuable service.
Lee Dunkley
Village, St Agnes
Difficult to get hold of, Job carried well, however needed follow up visit, no reply to any of my requests.
Josey Chadwick
East Ardsley
Excellent service.
Mrs M Banbury
Staddiscombe, Plymstock
The Latest From Mr. Electric
Keep up to date with company news and our top electrical tips through the Mr. Electric blog
Ready to Talk Wherever, Whenever
Find your local Mr. Electric®.
Or call 0800 7311 606 today
to speak to an expert about your electrical needs.