Government announce that Electric Vehicle drivers across the country are set to benefit from up to £50 million
In February 2021, the Government announced that electric vehicle drivers across the country are set to benefit from up to £50 million to install electric vehicle charge-points, as we continue to work towards net zero by 2050.
The move will see small businesses such as B&Bs gain access to the Workplace Charging Scheme (WCS), supporting the UK tourism industry and improving charging access in rural areas.

It will also see more support, via the Electric Vehicle Homecharge Scheme (EVHS), for people in flats and rented accommodation, so that they too can enjoy the benefits of electric vehicles.
This will encourage people to make the switch in areas where charging provision is currently more limited and potentially more challenging to secure.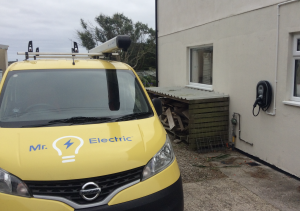 On World EV Day, the Government announced more details on the eligibility criteria for this new funding and please contact Mr. Electric for further details.
These exciting developments and the changes to the WCS and EVHS will be delivered by a new digital platform for OZEV chargepoint grants which is currently in development. The intention is that this platform will be ready early next year alongside the launch of the new services, so that people can benefit from the changes to the WCS and EVHS as soon as possible.
OZEV authorised installers, which Mr. Electric are will not need to apply to be registered again, although Installers may be asked to opt into the reformed schemes, confirming their competence to carry out installations under new criteria.
Chargepoint manufacturers will not need to reapply for OZEV approval of their chargepoints – existing approvals will carry over to the reformed schemes. Even if there is equipment that is not approved, they will welcome new applications, especially if they are suitable for use in a residential carpark.
Vehicle manufacturers will be pleased to hear that vehicle eligibility will carry over to the reformed schemes.
Further updates relating to these changes will be made on gov.uk and we will keep you updated as we hear more.
Want a Charger installed at home or work, please contact us to see if you meet the criteria and let us give you a free no obligation quote.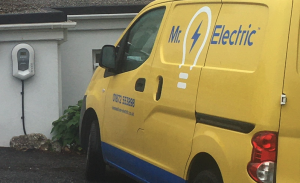 You may also be interested in…