Your Local Electrician for Falmouth
While you might be tempted to try and save money by tackling electrical issues yourself, we strongly advise you not to. Without the necessary skills, you potentially risk causing serious damage to your home, your business and even your loved ones and your workforce. It's just not worth the risk. By calling Mr. Electric, you can rest assured that the work we do is of the highest professional standard. And, with no callout charges, no hidden costs and a full quote provided upfront, it's actually much less expensive than you might think.
Our domestic and commercial electricians in Falmouth provide a trusted, professional and affordable range of services to local homeowners and businesses. Whether it's a fuse box upgrade, rewiring work, a new or replacement light installation, emergency repairs or routine PAT and EICR testing, we're the local team to call. As NICEIC Approved Contractors, you benefit from the NICEIC Platinum Promise and we provide a 12-month guarantee on all the work we do.
We also have a team of emergency electricians who are on hand to provide urgent assistance with any faults you face. They are available 24 hours a day, seven days a week to resolve issues such as blown fuses, lighting faults, power outages and much more. If you have dimming or flickering lights, a frequently blown fuse or hot outlets or switch plates, we'd also advise you to give us a call. We aim to be with you on site within 45 minutes and work quickly and efficiently to reduce disruption and downtime.
Let Our Bright Sparks Protect Your Business
Our commercial electricians work with businesses in Falmouth and the surrounding areas to keep you and your team on track. We provide a prompt, professional and cost-effective service for everything from independent start-ups to national firms with a presence in the area, including hotels, blue-chip companies, construction firms, warehouses, letting agents and more.
We tailor our commercial electrician services to meet your precise requirements, so you only pay for what you need. That could be a single package that includes heating, refrigeration and air conditioning services, one-off work such as a lighting installation or an electrical repair, or routine maintenance and testing work. We can also advise you on how to become a more energy efficient business to free up cash-flow that could be better spent elsewhere.
Brightening up the Homes and Businesses of Falmouth
Whether it's a new lighting installation for an extension or retrofit LED installs for your business, Mr. Electric is the specialist firm to call. Our electricians are fully trained in all aspects of domestic and commercial lighting design and installation, from lighting installs for refurbishments and new builds to retrofitting LED replacements and installing warehouse or security lighting.
Are you looking for a domestic, commercial or emergency electrician in Falmouth? Then get in touch with our team today.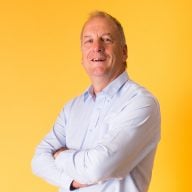 Alan Denham
Qualified Supervisor
Alan is one of our most experienced electricians, having worked in the electrical profession since he was 16, he started out as an electrician in the navy where he worked for 24 and a half years, before becoming a domestic/commercial electrician. Alan joined Mr Electric in 2012 and has since become our QS in 2014. Alan is a Rugby union referee.
The Latest from Cornwall
Keep an eye on the Mr. Electric blog for our latest tips and company news.
Supporting Our Communities
As we continue to work together to fight the Covid-19 outbreak, we would like to reassure our customers that we are taking all the necessary precautions to ensure the safety and well-being of our customers, staff and business owners.