SOLAR PANELS – ARE THEY WORTH IT?
How much can you really save?
A great article/guide by Andrew Capstick recently published by Martin Lewis (MoneySavingExpert).
As well as saving you money on your energy bills, solar panels can also earn you cash. And don't worry, panels can still generate some electricity on gloomy days, vital when the weather's as dull as watching paint dry. But with solar panels costing an average of £6,500, there are a few things you need to understand to work out if the sums add up.
1) The solar panel maths is getting better
As the price of energy has rocketed, generating solar power and using it yourself gives a far bigger saving now than it used to.
Under the smart export guarantee (SEG) scheme which launched in January 2020, households get paid for solar energy they 'export'. This is electricity you generate, but don't use yourself, which is then pumped back into the national energy grid. The prior feed-in tariff scheme was far more generous, with higher rates and you got paid for generating energy, even if you used it yourself.
However, if you've got savings you can use to pay for the panels, with interest rates still so low, it's worth doing the numbers for yourself as the SEG scheme can work out well for some (we've full analysis of how much you're likely to save, and how much you're likely to get paid, below).
2) The biggest gain comes from using what you generate – you could save up to £405/year on your bills
First and foremost, you can use the electricity your panels generate, thus reducing your electricity bills. Savings depend on system size, electricity use, whether you're at home during the day to use the energy you're producing and other factors. But based on Energy Saving Trust estimates, a typical household with a 4.2 kilowatt-peak system can knock between £165/year and £405/year off bills.
3) You could get paid £110/year for any excess energy you generate, but SEG tariffs differ widely
The smart export guarantee (SEG) scheme works by requiring energy suppliers with 150,000+ customers to offer 'tariffs' to households in England, Scotland and Wales, which pay a set rate for each kilowatt hour (kWh) of electricity you generate from solar panels, but DON'T use yourself.
Crucially, the amount you get back depends on the company and ranges from just 1.5p per kWh to 12p per kWh – so make sure you go for the best-paying tariff you can (it doesn't have to be the same firm that supplies your energy). And keep an eye on the rate you're getting as many are variable. Though of course, the firm's solvency matters too as if it goes bust, you'll have to find another tariff yourself, so bear that in mind.

The Energy Saving Trust estimates a typical household based roughly in the middle of the country could make between £80/year and £110/year (based on a rate of 3.99p per kWh).
4) The break-even point is about 13+ years
The price of a typical 4.2 kilowatt-peak solar panel system is about £6,500. However, this doesn't include a 0% cut to VAT on solar panels that was recently announced in the Spring Statement. While hopefully this will lead to lower prices, it's too early to tell. What's more, with high levels of inflation it's possible rising costs could wipe out any benefit.
Based on the Energy Saving Trust's figures, it could take someone living in the middle of the country anywhere between 13 and 24 years to recoup the costs of installing panels, based on current energy prices, for a typical home – depending on how much electricity you use and when you use it, and what you're paid under the smart export guarantee.
Energy Saving Trust's solar panel calculator
Plug your details into the Energy Saving Trust's solar panel calculator for a decent estimate of how long it'll take to break even.
5) To max your savings, use most of your electricity while you're generating it
While you currently pay roughly 28p per kilowatt hour for electricity on a price-capped standard tariff, you'll get paid a lot less than this for the energy you don't use yourself and export back to the grid. So try to shift as much of your electricity use to when you are generating it as possible (in other words, in daylight hours), as unless you have a solar battery, you're unable to store it to use later.
While it means you'll be exporting less so will get paid less, overall you will be a lot better off as you won't be paying for as much pricey energy.
6) Not all homes are suitable for solar panels
To maximise what your panels can make, it's best to make sure your home is right for them:
You usually need a predominantly south-facing roof. If your roof faces south-west or west you'll still get some benefit, but it may be less effective, and you might not get the maximum savings.

Your roof should be unshaded between 10am and 4pm. While some early or late shading from other buildings or trees is OK, during the peak period for daylight you want the panels to be out of any shade.

You need a fair bit of space. Solar panels typically take up two square metres each, so the size of your roof matters.

Your roof needs to be in good condition. Make sure you've had an inspection carried out to ensure your roof isn't damaged, as this could affect the installation. If you have old tiles, it may be worth getting them replaced before your panels are installed.

It's best to have a diagonal roof to catch the most rays. If you want to install panels on a flat roof it could cost more, as you may need fixings to hold the panels in place.

You generally won't need planning permission. In England and Wales, the Government's Planning Portal says that panels are likely to be considered as 'permitted development' – meaning you don't usually need to apply for planning permission. The big exceptions are if your property has a flat roof, is listed or is in a conservation area. In these cases, you might need to get approval from your council's building control team, so check with your local authority
7) If you're likely to move home in the next decade, it probably doesn't add up
As it takes typically more than 13 years to recoup your installation costs, if you're considering moving it's probably not worth it (though see the point below on whether this could be offset by the panels pushing up the value of your home).
While you could physically remove the panels from your old home and install them on the new one, this could prove costly. Plus, while you could still use what you generate yourself at your new address, you'd no longer get paid for what you export. To receive payments your panels need to be certified by the Microgeneration Certification Scheme and the organisation told us it wouldn't certify panels that have been moved.
It's also worth noting solar panel installations are tailored to each home – to fit the roof and be positioned to maximise the level of sunlight they receive – so it's likely they wouldn't perform as well if you installed them on a different home anyway.
8) Don't assume you'll always recoup the cost of solar panels on your home's value if you sell your house early
Some people assume that a more efficient home generating its own energy would be more attractive to buyers. But others worry that 'ugly' panels plastered all over their roof could push the price of their house down.
Solar panels are a hefty investment and might not be suited to those planning to move in the next few years – certainly you shouldn't expect a big upfront investment to be immediately reflected by a jump in your home's value.
Trade body Solar Energy UK recently published a report which found homeowners who move having had panels installed would claw back some of the value of their investment in a higher sale price. It looked at more than five million property transactions and said a typical home with solar panels could increase in price by at least £1,800.
When we asked NAEA Propertymark (the National Association of Estate Agents) for an overview, it was more cagey. It said: "Having such sustainable technologies will become more attractive for homeowners in the future. There are benefits to having solar panels – however, in the short term, they don't provide an increase in house value, with the panels often costing more than they attribute in value. With houses coming on to the market in short supply and other factors, people are being forced to compromise on their preferences, including energy saving measures."
9) You can still switch energy supplier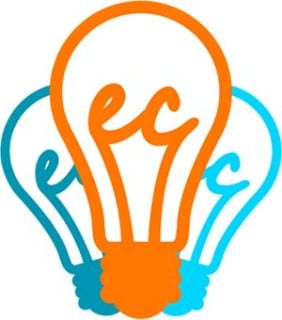 If you have solar panels, don't think this locks you in to your energy provider so you can't get cheaper bills – you can join the MSE Cheap Energy Club to stick on the cheapest deals (while there is nothing cheaper than price-capped standard tariffs right now, we hope to see that change later this year).
Your energy provider doesn't need to be the same as the supplier that pays you for your solar-generated energy, so you're free to switch.
Also, with a modern SMETS 2 smart meter, two firms can use the same device, so you don't need to get a new smart meter.
It's just as simple to switch your supplier for the export tariff, and as rates vary wildly between firms, make sure you're always getting the best rate possible – see what each firm pays.
10) If you decide solar panels are right for you, find a registered installer and get three quotes
As we're MoneySavers, not electricians, picking installers isn't our speciality. You can see the firms shortlisted for the British Renewable Energy Awards 2020, run by the Renewable Energy Association, or ask friends and colleagues for recommendations.
Never borrow from solar companies to pay for the panels
Some installers let you buy solar panels on credit. If you don't have the cash upfront, panels aren't for you. The loan's interest could dwarf the savings.
Solar panels are generally low maintenance
The Energy Saving Trust says little maintenance is required on a properly installed, well-designed solar PV system, though you'll likely need to replace the inverter – a gadget that is a key part of the mechanism – within about 25 years (costing around £800).
Of course, though, things can go wrong. If so, check the installer warranty you get – it can cover you for up to 20 years. If the panels are damaged by something unexpected, such as a storm, you may also be covered by buildings insurance – check with your insurer before you have them installed.
11) Solar batteries are expensive but may be worth it for those who use a substantial amount of electricity
A solar battery can store any excess power generated by your solar panels that you don't use at the time, rather than exporting it back to the grid. They aren't cheap – costing about £2,100 for a three kilowatt-hour battery.
The savings you make on your bills can be significant, though. The price you're paid for each unit of energy you export to the grid is usually much lower than the price you pay your supplier for electricity. So, economically, it makes more sense to store the energy and use it yourself – with E.on saying a household with a battery could use 30% more of the electricity they generate themselves.
Another potential advantage of a battery is that it can increase the rate you get paid for exporting your electricity back to the grid. Some firms will pay many times more than the standard amount if you buy certain types of batteries. See what firms pay.
The battery isn't all about what you generate yourself, either. If you're on a flexible 'time-of-use' energy tariff, with cheaper electricity overnight for example, you can charge the battery at cheaper times from the grid and use it to power your house during more expensive hours.
But for most, the initial outlay won't be recouped quickly enough. The extra cost can add years to the break-even point – Solar Energy UK says it could typically add anything from an extra five to 13 years, depending on the size of the battery and system.

However, if you use a large amount of electricity (for instance, you have a big family and have electric cars) and use time-of-use tariffs to maximise cost-efficiency, it could be worth considering a battery. See our Economy 7 and Electric vehicle tariff guides for more on how these tariffs work.
12) If you already have solar panels and get the feed-in tariff, nothing changes
If you already have solar panels and get the feed-in tariff, the closure of the scheme won't affect you. Depending on when your panels were installed and certified you're guaranteed to get the payments for at least 20 years:
25 years if installed and certified before 31 August 2012
20 years if installed and certified between 1 September 2012 and 31 March 2019
WANT TO READ THE FULL ARTICLE – CLICK HERE
WANT A QUOTE ON SOLAR PV, BATTERY STORAGE OR ELECTRIC VEHICLE CHARGERS?
PLEASE FEEL FREE TO CONTACT MR ELECTRIC ON 01872 553898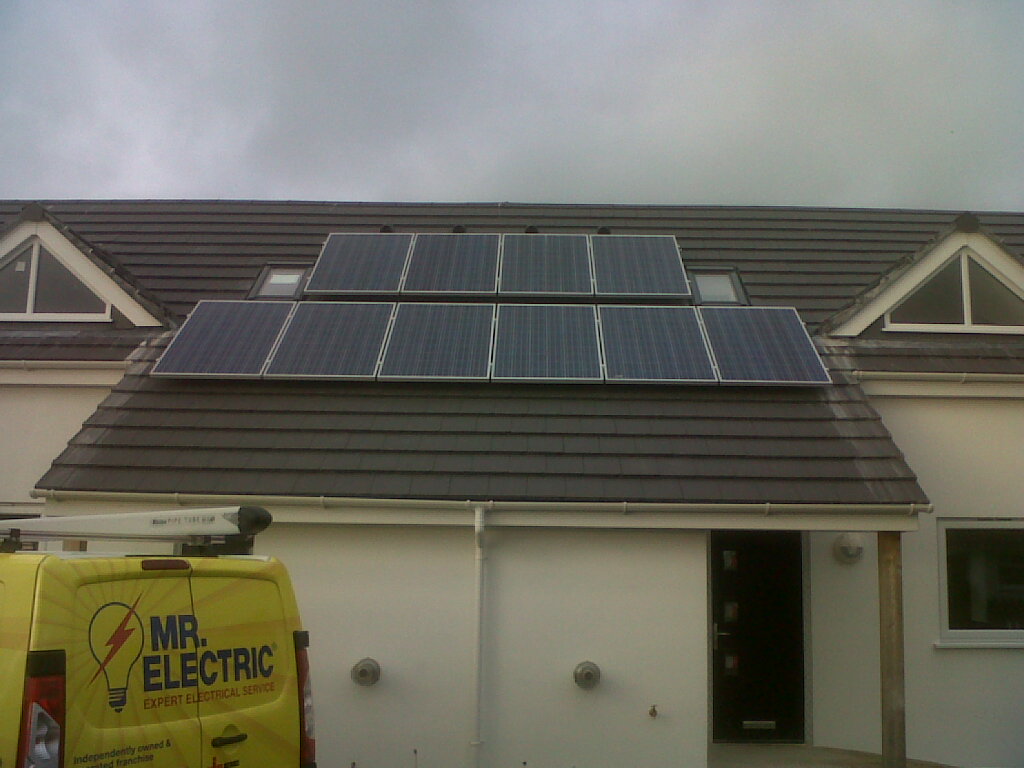 We also had the below feedback from a delighted customer in St. Agnes!
"Good morning Gents,I thought I should let you know how pleased we are with our solar panel installation. My spreadsheet shows we are saving at least 40% of the electricity units we used in compatible months of last year; and this year we are charging the new electric car – technically for free! With electricity rates increasing so rapidly I reckon the pay-back period could be as quick as 6 years. So, a great investment all round. Many thanks for the great service and to Tim for his attention. Kind regards Tony.
You may also be interested in…