The government has allocated £50m to help small businesses & renters install electric vehicle chargepoints.
The government has allocated £50m to help small businesses & renters install electric vehicle charge-points.
The Department for Transport's (DfT) Electric Vehicle Home-charge Scheme will provide up to £350 towards a charge-point, and will continue next year with an expansion targeting people in rented and leasehold accommodation.
The Workplace Charging Scheme is also being launched for small to medium enterprises (SMEs) and the charity sector.
The changes could help to boost small accommodation businesses, such as B&Bs which could install charge-points that would help drivers tackle the "range anxiety" associated with long journeys.
The DfT has started consulting on improving the charging experience by simplifying payments and increasing reliability for users. The proposals could give drivers the ability to use contactless payments at charging points (rather than needing to download an app to pay). It also seeks to make charge-points more reliable and to force operators to provide a 24/7 call helpline for drivers.
Other measures in the consultation include a provision that operators should make location data, power rating and price information more accessible for drivers.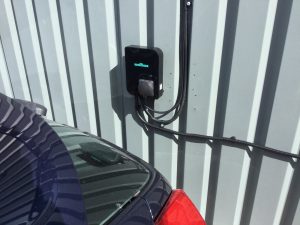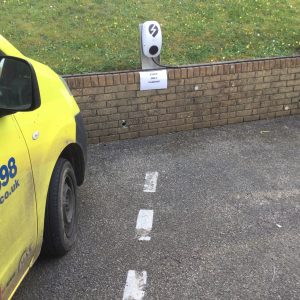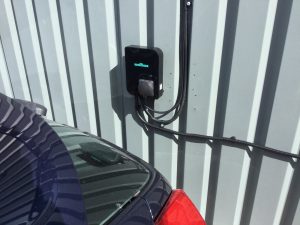 Transport minister Rachel Maclean said: "whether you're on the school run or travelling to work, or don't have access to a private parking space, today's announcement will bring us one step closer to building and operating a public charge-point network that is affordable, reliable and accessible for all drivers."
"As the UK accelerates towards net-zero emissions by 2050, we are determined to deliver a world-leading electric vehicle charging network, as we build back greener and support economic growth across the country."
The £50m investment announced over the weekend, follows £20m in funding last week for councils to improve the on-street charging infrastructure in their local areas.
Mike Hawes, chief executive of the Society of Motor Manufacturers and Traders, said: "We urgently need more charging points to accelerate our transition to electric motoring, so this announcement is welcome and a step in the right direction.
"As we race towards the phase out of sales of new petrol and diesel cars and vans by 2030, we need to accelerate the expansion of the electric vehicle charging network."
Earlier this month, the Policy Exchange think tank said the UK needed to ramp up the installation of charge points by five times the current rate if the plan to phase out petrol and diesel vehicles by 2030 is to be achieved.
Mr. Electric are OZEV Accredited and can process the grant application for you.
You may also be interested in…