Fairy Light DIY
Have you ever wondered how you can spruce up your home with the use of electricity? You may not think there is much to do with electrics in your home, but when you think about what simply changing the lighting around can do, you start to realise how much electrical fittings can add to the décor in your home.
You can do something such as creating mood lighting in your bathroom, or simply placing some lights in the correct way to create a homely feeling to any room. In this post we show you how to add some fun to a room, and all you need is some fairy lights and a jar, bottle or fancy glass container.
The fairy lights that are better for this project are battery operated ones, as they will not need to be plugged in anywhere, but the same can be done with non-battery operated fairy lights.
However, we used battery powered fairy lights, a fancy glass bowl, glass bottles and a candle holder to create the looks below. All you do is place these lights into the different holders, turn out the lights and voila, you have a lovely addition to any room!
It's such a simple addition that adds pop to any room, give it a try!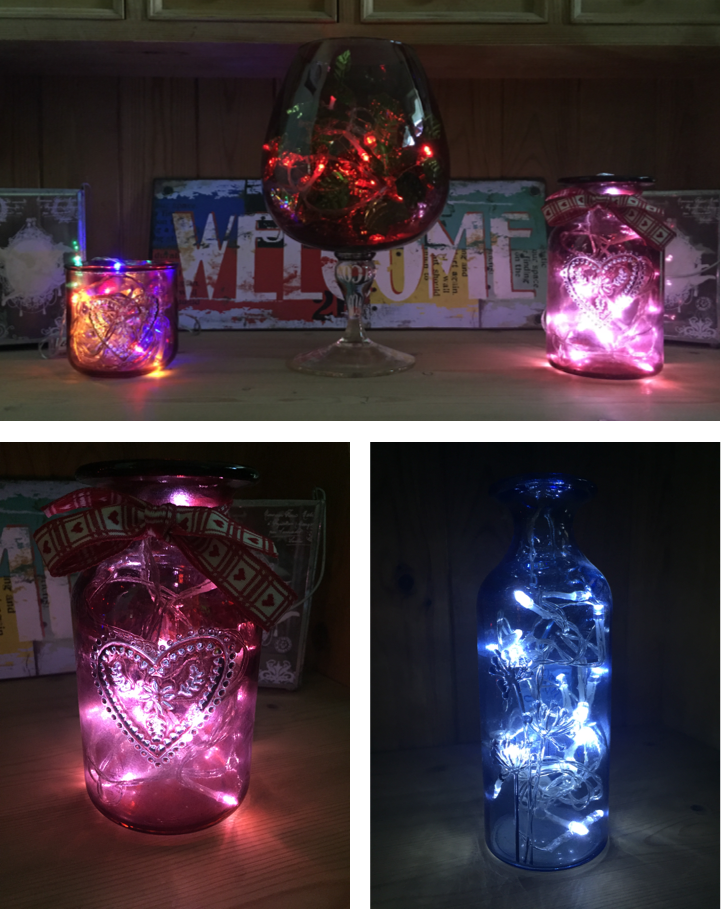 You may also be interested in…