Mr. Electric Saves College and Shop from Fiery Destruction
When getting any electrical work done, it is always important to check that your electrician is fully qualified for the work they are doing. Electrical work can be extremely dangerous if undertaken by someone who does not know exactly what to do. It happens more often than you might think, and it can lead to very serious consequences.
Mr. Electric of Luton and Hertfordshire came across two buildings that were left just like this recently. A private college and an adjoining shop in St. Albans recently called out Mr. Electric to test and check the safety of the electrics in the college, and what they found wasn't what should be expected.
When taking a look at the consumer unit, they came across some worrying wires. A connector block had been fitted, but the wrong type of block had been used. Along with this wrongly fitted connector block, they also found loose connections from the previous electricians work. This meant that if they had arrived much later, it could have already been too late.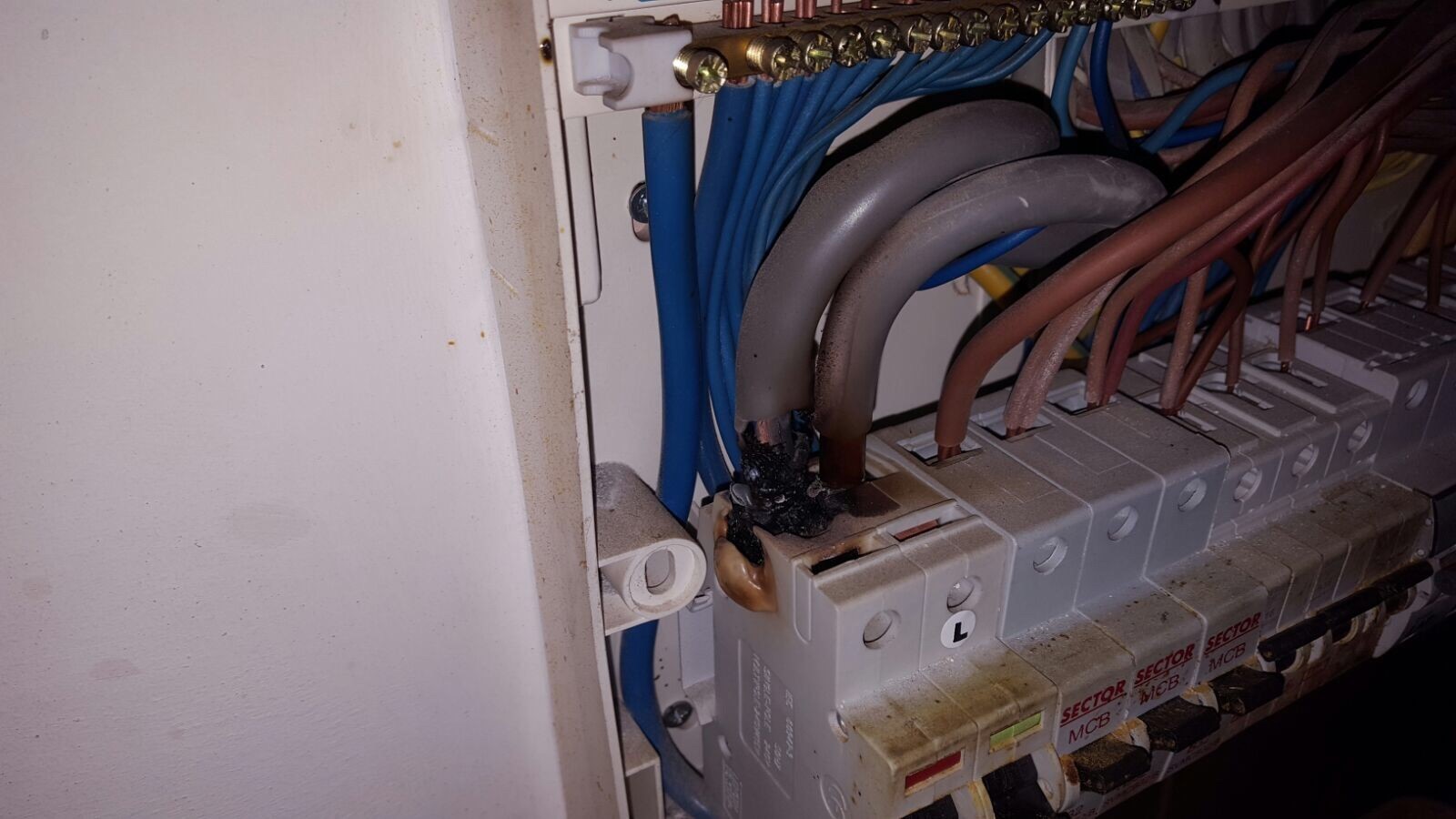 The connector block had already overheated and burnt through the wiring quite a lot, and if it had been left to carry on could have caught fire and caused a lot more damage. Simple things like using the correct parts or making sure everything is securely fitted are jobs that any fully qualified electrician would never dream of leaving half finished.
It happens all too often, with rogue traders on the loose; promising lower prices and faster turnaround time to entice their customers, to only leave them with unsafe or unfinished jobs that are completely useless and dangerous.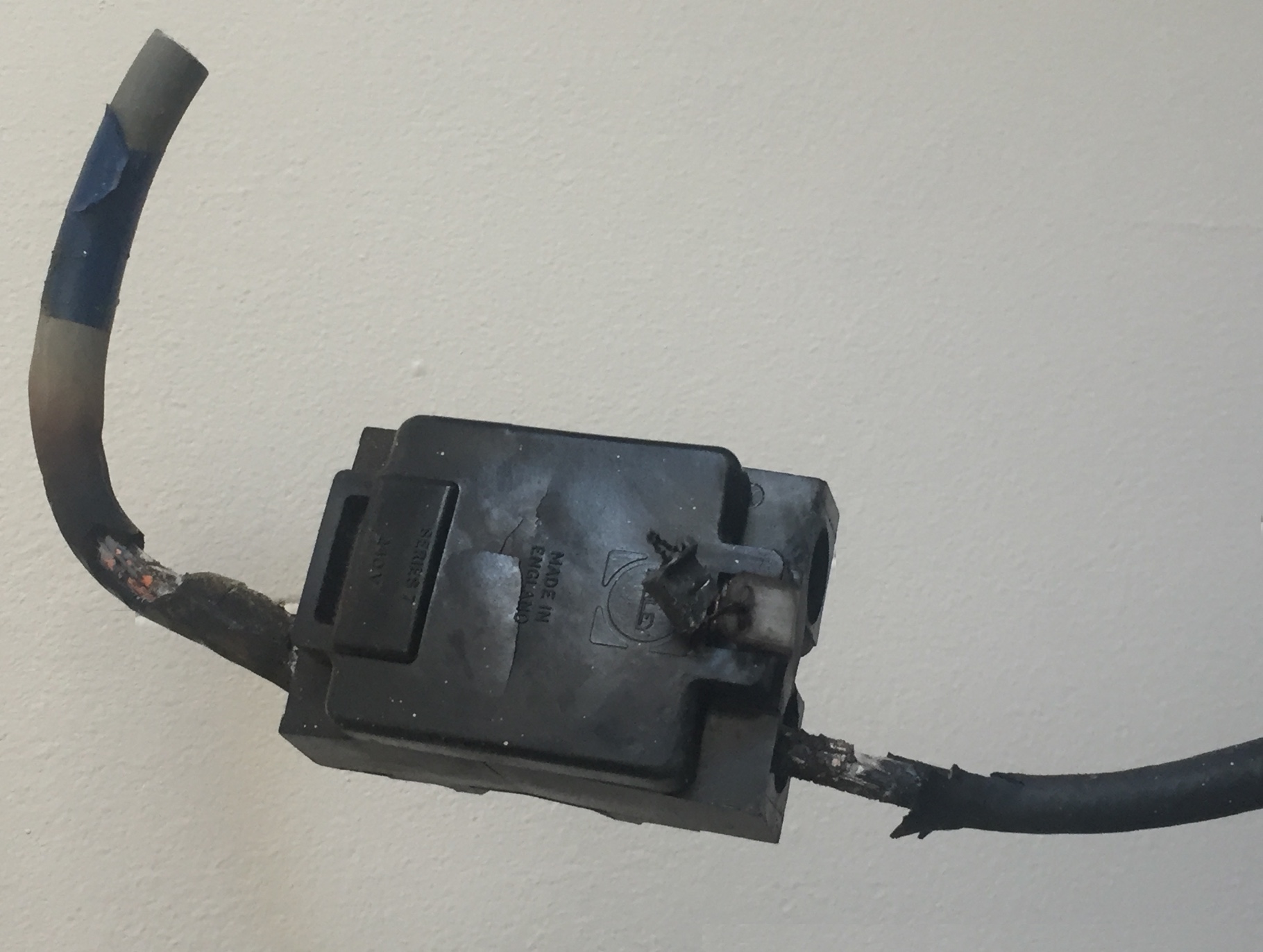 Electricians from fully qualified companies like Mr. Electric then get called out to finish a job when the rogue trader goes quiet, obviously after they've already been paid, never to be seen again. Then, when the fully qualified electrician attends finds a mess that needs to be completely redone. This not only wastes the customer's time, but it costs even more money than if they had hired a professional in the first place.
However, it can be hard to spot a rogue trader – they can be friendly and seem to have enough product knowledge that they appear to be a fully qualified professional. This is why, before you let anyone in your home, be sure to ask to see a form of identification and the relevant qualifications. If they cannot provide this there and then, don't let them start the job until they can provide this for you. If they refuse to do this, hire someone who can! If they seem reluctant or say they will post a copy to you afterwards, they may be trying to put you off until they are paid.
As well as making sure you have seen identification and their qualifications, make sure you have already got quotes from at least three different companies. Before inviting any companies to your home, ask them on the phone beforehand what services they provide, what qualifications they hold and if they can provide these for you before they start the job. Once you have done this with a few different companies, go back to the one that was the most professional, qualified and the one that will keep you and your home safe.
Don't let rogue traders catch you out and give Mr. Electric a call!
You may also be interested in…