Mr Electric Cornwall - Putting Customers First
At Mr. Electric, we pride ourselves on providing exceptional service to every customer. From being available 24/7 for any electrical emergency to always taking good care of a customer's property, we go the extra mile to ensure homeowners and businesses are happy with their Mr. Electric experience. Please leave us a review to let us know what you made of our service.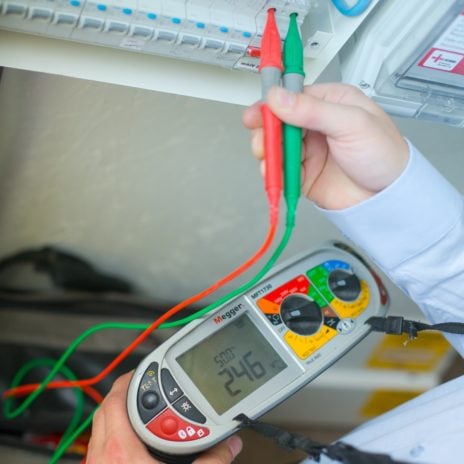 the good bit...we had all our outside lights fuse out a few hours before a party. we phoned Mr Electric and they had someone with us within an hour. the bad bit.... the electrician arrived wandered about rather aimlessly for an hour and announced that he thought the fault was with a starter for the led lights under the deck. Told us he wasn't going to unscrew any decking ( a very simple job as we have the new "plastic" type decking where the pieces are literally held in by an easily accessible one screw clip) and we had to get our contractor to come in and lift the decking. charged £80 we then had the decking lifted and he came back...he left within 15 minutes as the "wrong" decking pieces had been lifted , he marked 4 boards and asked for them to be lifted. at this point i organised for a proper electrician who could remove screws to attend. He quickly diagnosed the real fault ( not the starters under the decking at all) and sorted the problem. He even replaced the removed decking !! So unfortunately a very poor experience for me.
Simon Fox

Fast call out…
Our electric kept tripping off so I called Mr Electric. Steve the engineer was at the house within two hours of the call to fix the problem. Really good service and highly recommended.
Paul Donaghy
Constantine, Falmouth

Reliable and trustworthy
They turn up when promised and do the job they quote for. Prices are fair.
Helen Edwards
Redruth

We have just had an inspection of our electricity system in our bungalow .It was carried out by Wayne who undertook the work in a most competent and professional manner.Excellent service all round.Thankyou Jeff and Joan Boorer d professional manner. Many thanks for an excellent service.Jeff and Joan
pigman85 dhch

Great Great service
This is the second time I have used Mr Electric for Nest smart home appliances & had no issue at all..
Mark Carter
Orchard Park, Saltash

Excellent!
I got an email to say that Neil was on his way which was very helpful and he phoned me when he was at the property as it was my holiday home and he done everything I ask him too no bother :)
Jennifer Norman
Gulval, Penzance

TEE
The quality of the work and the personnel were great. The only downside was that I waited 30 minutes at the premises and had to phone before I found out that I had been rescheduled.
Roger Radcliffe
St. Agnes Museum, St Agnes

Excellent service
Very happy with service very polite electricians Cleaned up behind themselves very respectful towards my home
Patricia walters
Illogan, Redruth

Punctual And Polite Service From The Engineer
The engineer Steve was very punctual, professional and thorough. He dealt well with the phonecall to the office after providing us with the initial quote for the work, which was much higher than previously stated on the phone.
Emily Ellen
Hayle, St Ives