Mr Electric Cornwall - Putting Customers First
At Mr. Electric, we pride ourselves on providing exceptional service to every customer. From being available 24/7 for any electrical emergency to always taking good care of a customer's property, we go the extra mile to ensure homeowners and businesses are happy with their Mr. Electric experience. Please leave us a review to let us know what you made of our service.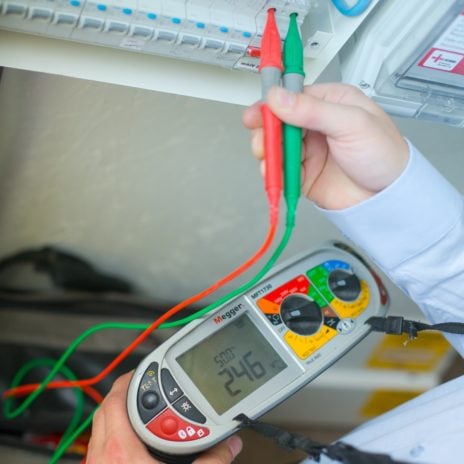 Steve and his crew did a brilliant job - we had an issue with the fuse box which was difficult to find but they persevered and in the end found a lose wire, the price was okay too. The technician was clean, tidy and knowledgeable and cleaned up after the job and even had a Mr Electric mat - never seen that before !! Great stuff !
Richard Smith

excellent work very happy. The technician was punctual and very professional. He had an ID, and explained to me what the work entailed before preparing his tool and doing it. When he finished he showed me what was done explained the issues and cleaned the site I hold Mr electric with high regards concerning the way they worked in my house
R Bellili

Kind and Considerate
Being both old, and my wife very disabled, we were not looking forward to the disruption in our home, but your kind and considerate men made it easy for us and we thank them for that.
Mr R Dennis
St Agnes

Thank You
This work came about because of a chance discussion with your electrical engineer who was called out to mend a faulty light switch. I was quite satisfied with the extra work carried out, thank you.
Mrs S Heselltine
Plymouth