Covering Beds, Bucks & Northants
24/7, 365 Days a Year
No Callout Charges
Services
Domestic
Our residential electricians can provide solutions to all of your home electrical needs, whether it's lighting upgrades, rewiring or emergency repairs.
Learn More
Services
Commercial
We work closely with local businesses that require a reliable electrician for emergency callouts, electrical testing and routine maintenance.
Learn More
Why Businesses Choose Mr. Electric Beds, Bucks & Northants
A faulty electrical service can cause disruption to any business. Our highly trained commercial electricians are available 24/7 and aim to respond to all emergencies within 45 minutes. Prices are fixed for all services and there are no callout charges, giving you total control over the cost.
Learn More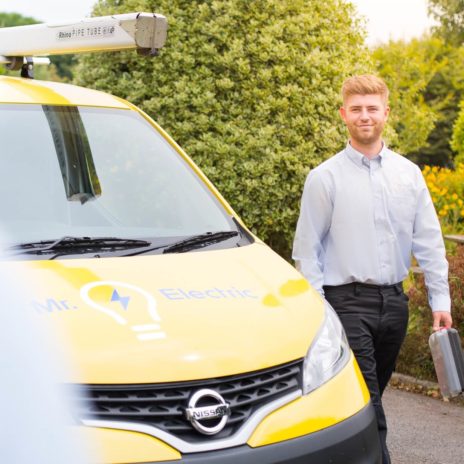 Fixed Pricing
No Callout Charges
Free Quotes
Covering Beds, Bucks & Northants
Fast Response
Highly Trained
Meet Your Local ?Mr. Electric Team
Our team's local knowledge is second to none, and all of our electricians are thoroughly vetted and qualified to the highest standard. We take pride in providing a friendly and reliable service, led by people you'd be happy to have in your home or office.
Call 01604 432009 today.
Meet the Team
What our customers say
Great company fantastic service would say they are the best electricians in Northampton
Katie Prime
I called Mr Electric to help with a problem. I was surprised at how efficiently they sorted my problem
Jeff Stables
Lee came out as promised and fixed the problem with my switch. He was very friendly and explained exactly what he was going to do and just got on with the job. His charges were reasonable too. I highly recommended Lee at Mr. Electric!
Dave Galvin
Great Service!
Dwyer Group
Two lovely young men turned up within half an hour of my ringing and within another half hour had found what the problem was and fixed it. Very reasonable rates......would highly recommend !!!
annette glynn
Top of the list on google, good website thought I was on a winner until they didnt answer the phone.. rang for ages... :(
andrew varney
Great service, on time and reliable thank you for fitting our lights
Vickie's Cleaning
Mr Electric sorted out some wiring at home. Excellent service very punctual. Neat work and cleaned up after themselves highly recommended
Jules White
Contacted to get work done. Was informed that my job wasn't urgentand was quite rude. Would not recommend to anyone.
Paul Giffney
The Latest from Beds, Bucks & Northants
Stay up to date with everything that's happening at Mr. Electric Beds, Bucks & Northants, plus our top electrical tips
Ready to Talk Wherever, Whenever
Call 01604 432009 today
to speak to an expert about your electrical needs.
Or Get a Quote