Authorised Intelli Heat Electric Central Heating Installer
Electrician in Birmingham become Authorised Intelli Heat Electric Central Heating Qualified Installer
Approved Qualified Installer of Intelli Heat & Livingstone Electric Heating for Birmingham North, covering Tamworth, Birmingham and Sutton Coldfield areas.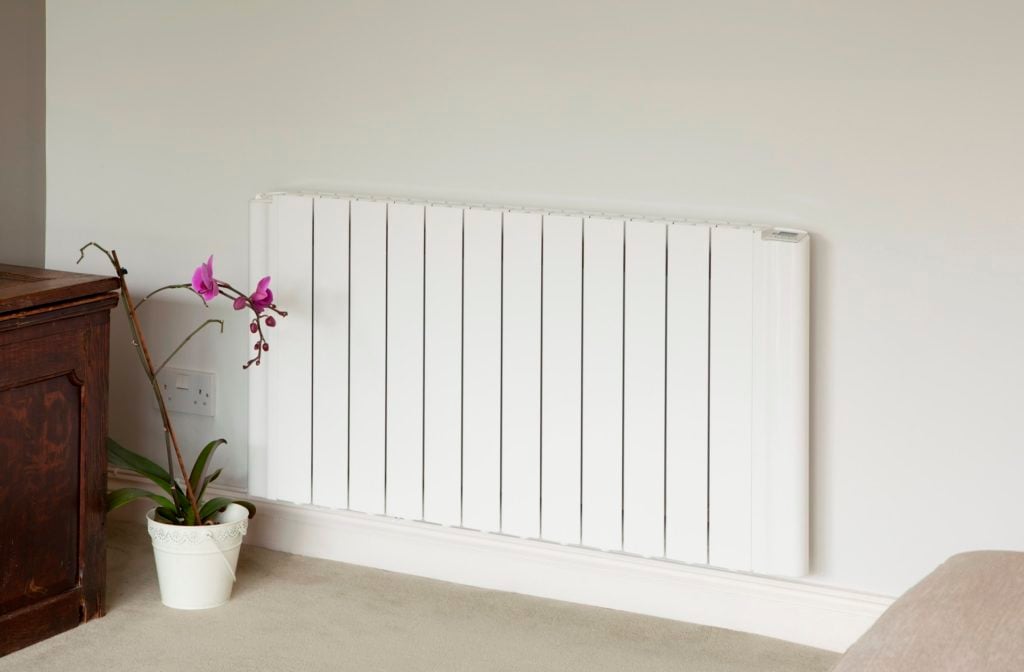 Approved Qualified Installer of Intelli Heat  Electric Heating  covering the West Midlands
Quotations and Heating Surveys Free of Charge:
Currently most homes have absolutely no accurate control of the temperature program throughout the property and as a result, are burning energy that is simply not needed. Save now on your electric bills.
Replace your old oil, LPG heating system or storage heaters in just one day with beautiful new aluminium electric heating radiators and bathroom towel heaters with Italian designer style from Intelli Heat, Needo or Livingstone Heating. The slimline radiators are available in a huge range of colours and styles, including an eco-friendly marble and warm stone choices to suit homes from traditional to a modern or luxury penthouse.
The thermodynamic fluid, specially produced for Intelli Heat, favours optimum circulation and quickly diffuses heat on the entire surface of the radiator. Its components also contribute to the permanent "hot point" effect.
Fully Temperature Controlled: Each radiator has a built-in 7-day digital programmer and thermostat, giving you instant control over every room. There is no need to heat the whole house at once, therefore reducing your energy use and lowering your bills.
Completely Maintenance Free:  Forget boiler services, gas safe inspections and carbon gas dangers. Intelli Heat and Livingstone heating systems are fully compliant with Part L Regulations 1 & 2 and EN 60335. They are also accredited by NF with the highest energy efficient rating in Europe for electric radiators and use up to 25% less energy than other systems.
Eco-Friendly, Carbon Free: The system uses renewable green energy in line with Government directions to green energy. Use with solar panels and reduce your energy bills even further.
Cost Free Maintenance: No need for annual boiler services, Landlords Gas Safety Inspections and ZERO CARBON MONOXIDE. No floors to lift, no pipes to leak or burst, and the total system cost is less than a third of a gas boiler system.
Where can you install them?
Install any single electric radiator in the garage, the home office, the downstairs toilet, the extension, the conservatory and the spare room. In fact in any cold spot in your home or office.
Intelli Heat ranges are affordable and maintenance free electric heating systems to replace storage heaters and in places where gas is not available.
Complete heating design, supply and install services: No masonry work or lifting of floors is needed. We offer a total care package, we can advise on all your heating requirements for large domestic or commercial building to individual guest bedrooms, giving you practical and honest advice. No fuss, no bother – we offer a total care package.
Intelli Heat's ranges Cali Avanti, Needo and Cali Sense for full regulation compliance in every street domestic property, and the Needo range of Italian designed radiators coloured, slim line, designer radiators for the top end of the domestic market.
Watch the Electric Radiators by Intelli Heat  NEW VIDEO
Business Premises, Landlords and Homeowners: Mr Electric has a full stock of all sizes, so we can install as fast as next week with no long waiting times. Look at the full ranges here: https://intelligentheat.co.uk/  and here: www.livingstone.co.uk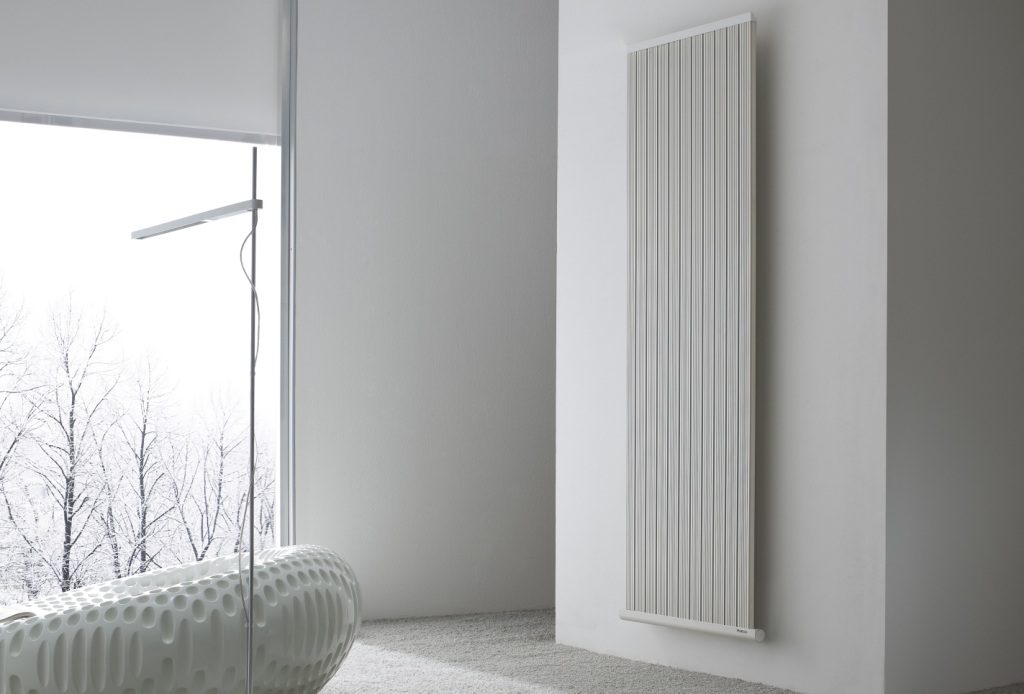 NEEDO DESIGNER RADIATORS BROCHURE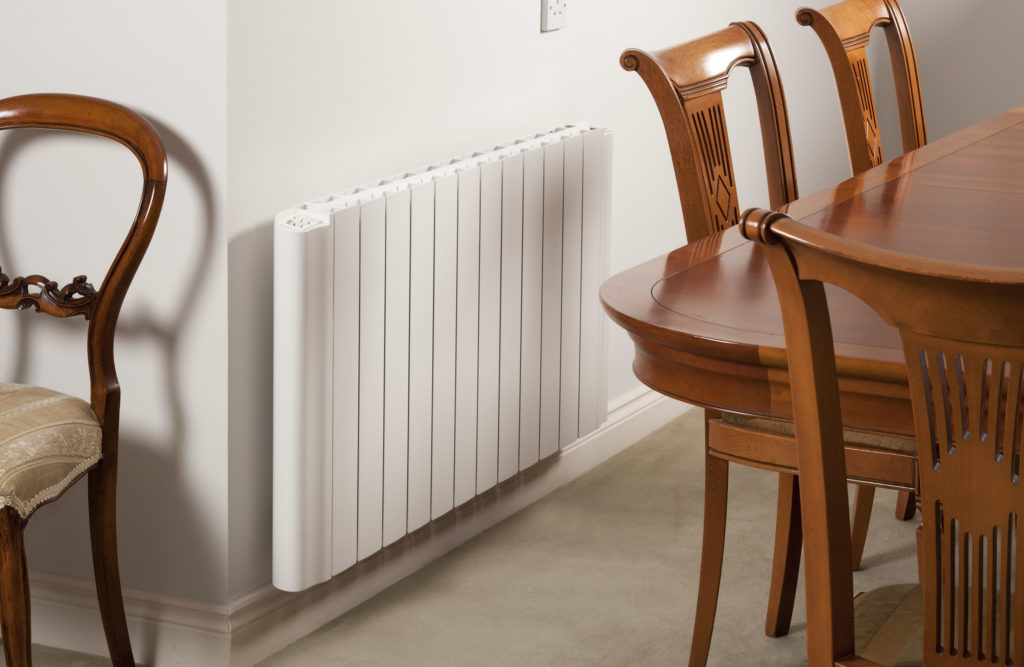 For more information or a free electric heating quotation, on Cali Sense, Needo and Livingstone Ranges, call us today on: 01827 230999
———-
Cali Sense & Cali Avanti electric radiators by INTELLI HEAT with advanced Eco features
 Discover the advanced Eco features of Cali Sense & Cali Avanti electric radiators by INTELLI HEAT.
Cali Sense electric radiators by INTELLI HEAT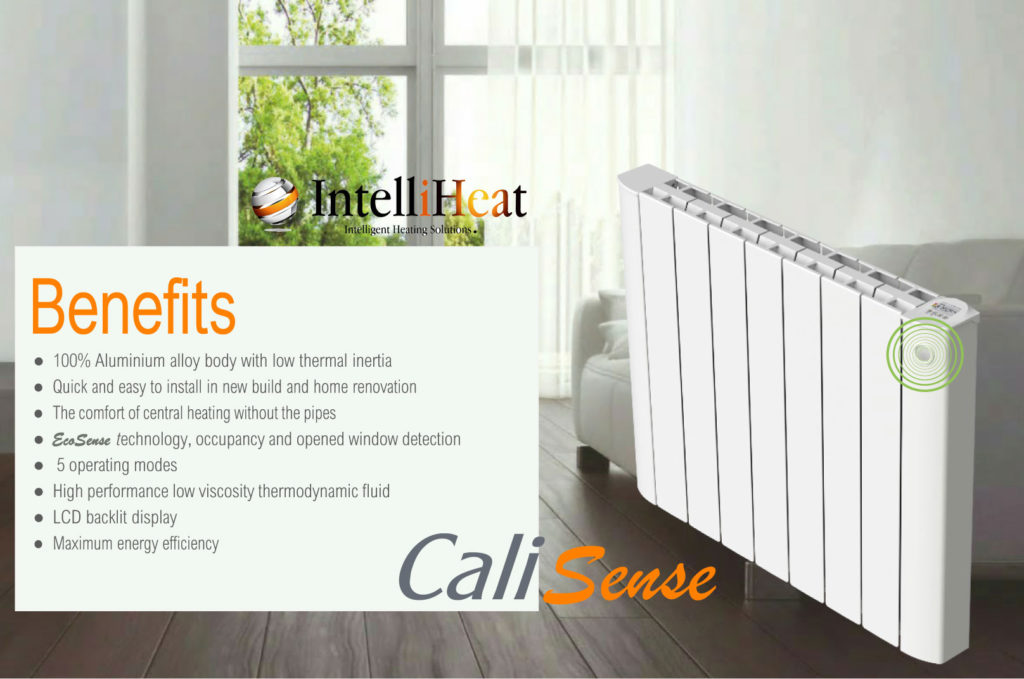 CALI Sense Eco Features include:
Real-time energy use readout – This shows how many Watts are being used as you use them. You can see just how much it costs to turn up the heat.
Child protection function – the Lock Protection function prevents children from pressing buttons and accidentally increasing the heat. This feature reduces the risk of heating being turned on and left on without your knowledge.
Open window detection power saving feature – Get too hot and open a window? Cali Sense will detect this and automatically turn off the radiator in that room.
Accessible controls for disabled – These are conveniently located on the top of every radiator at waist height, so no need for anyone with restricted mobility to have to reach to the floor or behind the sofa to change the temperature.
Automatic frost protection and night time temperature controls – No need to worry about freezing while you are away for a few days, or the temperature dropping below freezing in the night. Set the minimum temperature and Cali Sense will turn on automatically, keeping your home and family safe and warm.
Inbuilt programmer control – This comes with every radiator, with pre-set choices and custom settings to set the kitchen temperature lower, the bathroom higher, and bedrooms to suit each member of the family. No more cold spots or being too warm in any room as a result of a thermostat in the hallway.
Visual power use display – See exactly how much power is being used with a constant read-out of Wattage use. Once each radiator reaches temperature, the Watt usage drops while it radiates the heat.
Comfort setting – Set your desired minimum temperature in each room and leave Intelli Heat to keep the room within 0.2 degrees of your desired temperature.
We compare ALL options to offer the best technical advice and deals on electric heating, with delivery and installation within 2 working days!
Please give us a call now on 01827 230999 and find out how much you can SAVE on your heating bills.
New range of totally eco-friendly designer electric radiators
This brand new range of electric radiators is totally eco-friendly. Made from marble agglomerated into beautiful natural stone pieces and available in 24 different colours, these electric radiators look less like storage heaters and more like Italian designer works of art.
Interior Design is Vital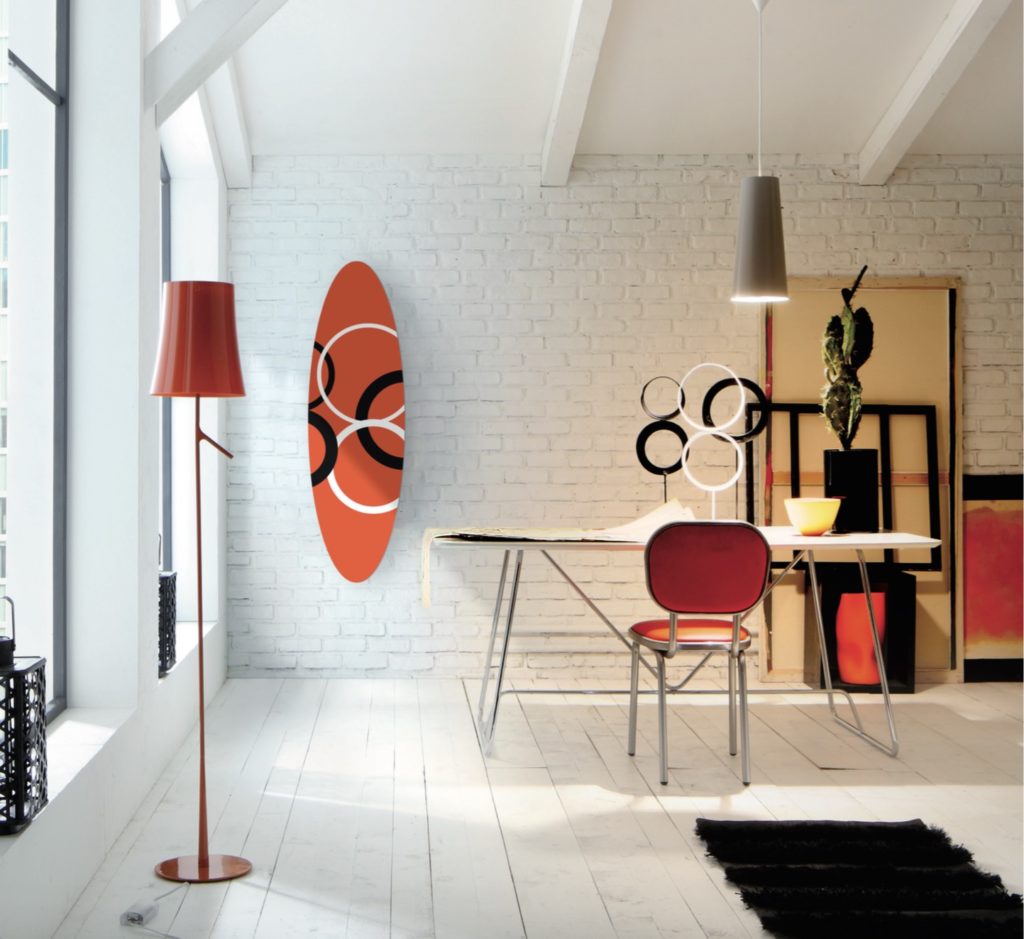 When it comes to interior design, the WOW factor doesn't have to be limited only to furniture and artwork. Thanks to Livingstone Radiant Heating, your practical fixtures can also turn heads.
This brand new range of Livingstone electric radiators are totally ECO-friendly and made from a recycled product – marble agglomerated into beautiful natural stone pieces of art, in 24 different colours, that doesn't look like a radiator at all…
If you have a stylish bar or trendy gastropub, the designer radiators come in a range of colours and styles, from passionate red to dramatic ebony black, with beautiful greens, browns and bright yellow or orange colours that will add drama and style to your rooms.
The painting on the wall is a radiator!
Hang them above the bed, or on the wall as a set of pictures. In fact, you can have any famous painting or Old Master printed onto the front of it; matching and coordinating with every style of hospitality venue.
Country pubs can have pictures of The Haywain by Constable, or Van Gough's Sunflowers, and a historic hotel can have portraits of kings and queens and replicas of the famous battle paintings and landscapes.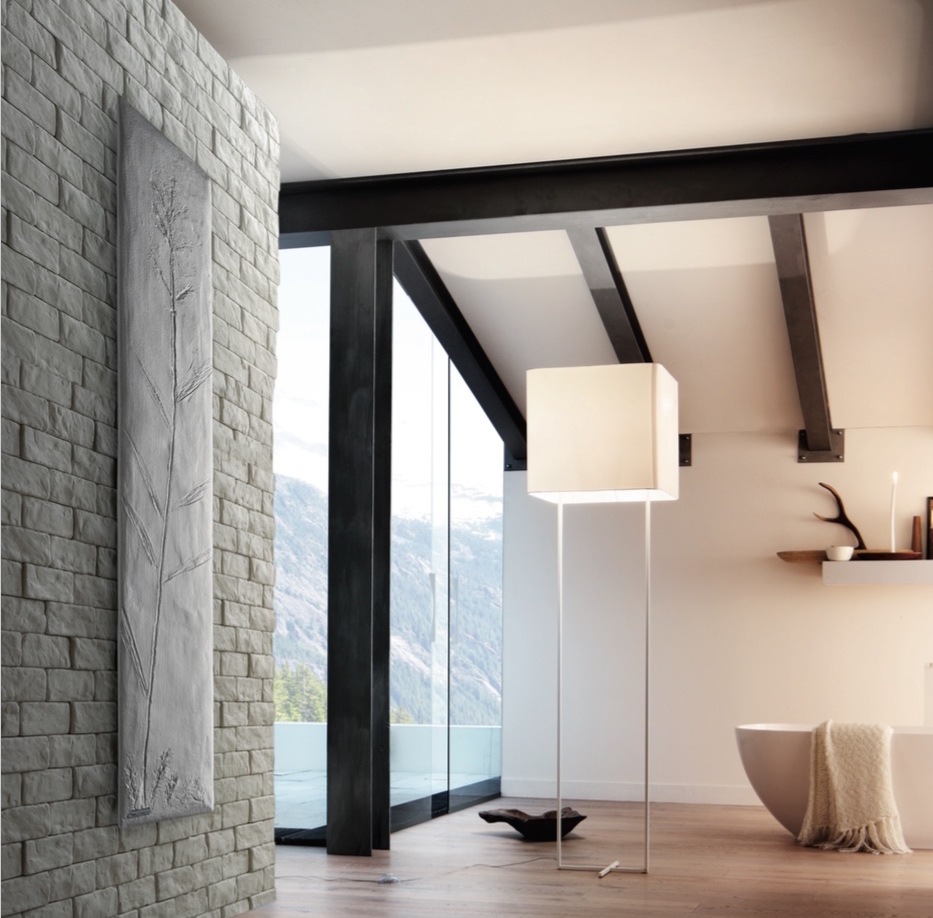 With Livingstone Heating® it is easy to reduce your energy costs, thanks to the use of intelligent, high technology, digital control systems.
Designer Bathroom Towel Heaters
Balneum, Sophia and Needo designer towel heaters for the bathroom
Intelli Heat Electric Towel Rails are designed and manufactured in Italy, built to create a fantastic finished product. We are totally confident that our heating products are the best quality and value for money available. Class II – IP44.
The Ultra Designer NEEDO electric towel rail.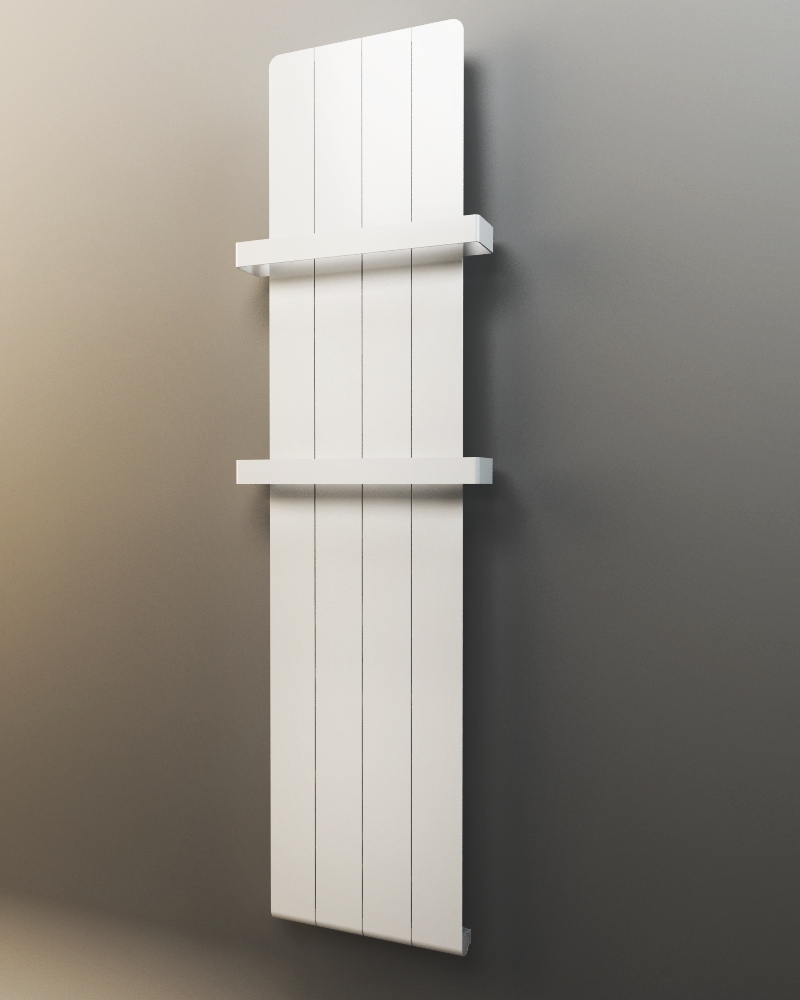 Bring artistic beauty into your kitchen and bathrooms. Includes advanced built-in programmer and boost.
NEEDO BATHROOM DESIGNER TOWEL HEATERS BROCHURE.
Sophia electric towel rail.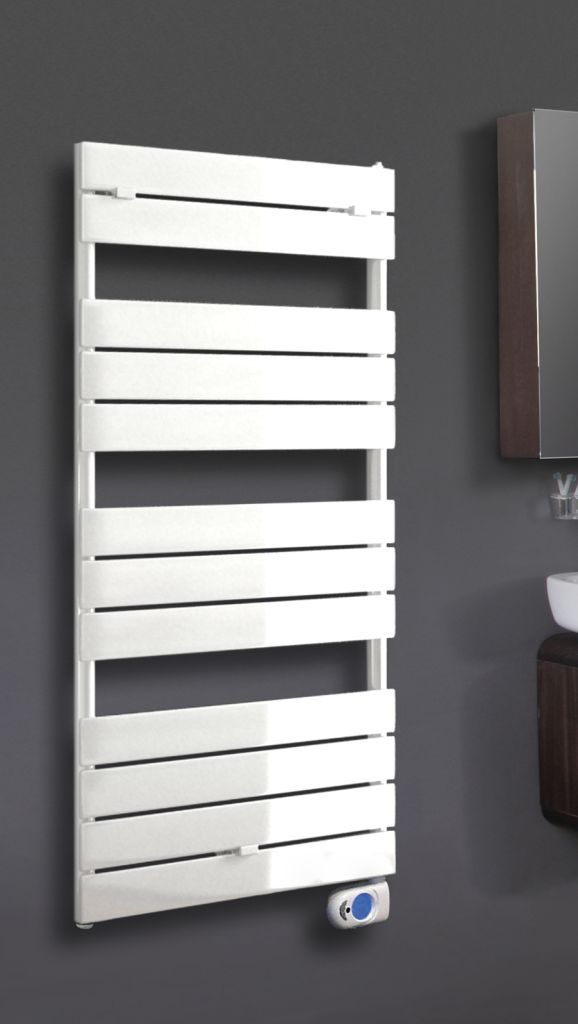 The new Sophia offers unrivalled warmth and beauty to compliment every bathroom. Enjoy the benefits and practicalities of warm dry towels at all times with this great affordable alternative to other bathroom electric towel radiators. Output 500w – 750w.
You may also be interested in…