Electrician Reviews in Birmingham
Electrician Reviews in Birmingham - At Mr. Electric, we pride ourselves on providing exceptional service to every customer. From being available 24/7 for any electrical emergency to always taking good care of a customer's property, we go the extra mile to ensure homeowners and businesses are happy with their Mr. Electric experience. The same great service is available to Car Charger Installations, EICR Testing Please leave us a review to let us know what you made of our service.
Get in touch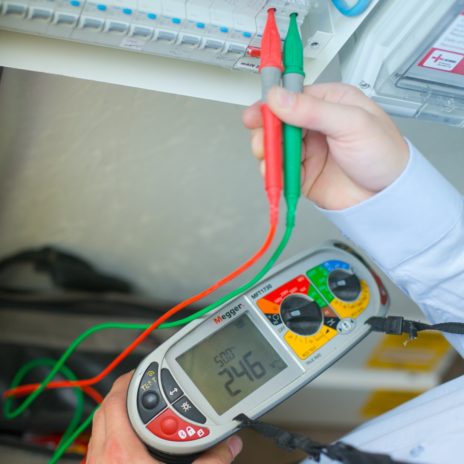 Excellent Service For Car Charger Installation in Birmingham
I thought applying for the OLEV grant and having a car charger fitted would take ages and be a nightmare. Mr Electric and Mel especially helped me through the process. Stuart who fitted the charger was outstanding. I would recommend Mr Electric Birmingham to anyone
Jon Briggs
Edgbaston, Birmingham

Fantastic service
I have used Mr electric each time for electrical work. Chris Mullins has always come out to me, and I have often requested him. The service is quick, competent, extremely polite and overall very professional. Chris is very friendly and skilled electrician, in every instance I have dealt with him and the booking team.
Karina Gindhay
Rowley Regis, Halesowen

Solihull were FANTASTIC
Fantastic, called and booked in within the week at a convenient time for me. Took the chap 26 minutes to diagnose and fix the issue. The guy that came out was very professional & courteous. Couldn't have asked for better service.
Alastair Cunningham
Solihull, Birmingham

Electric car charger
Great service with an excellent install plus helped me with all the grant paperwork. Why wouldn't you use them?
Tony
Nuneaton , Coventry

Car Charger Installation
I thought it would be a nightmare filling in forms forms for the OLEV car charger grant but Mel from Mr Electric helped me from start to finish. Dan who fitted the charger obviously knew what he was doing and gave great service and advice. What I thought would be a nightmare was actually very easy. Thank you all at Mr Electric
Martin Harley
Mosley, Birmingham

Very quick service
Our lights had all stopped working I have used Mr Electric before so I got straight in touch and as usual they gave excellent service getting me up and running within the hour.
Martin
Moseley, Birmingham

Fixed the problem, with no mess.
Turned up on time, explained problem to me - fixed problem with no mess - very polite and installed complete faith in workmen's competence.
Caroline Judge
Tile Hill, Coventry

Russell Appleton the team leader was a 'Star'
I would like to offer my thanks & appreciation for the very speedy way in which my house was completely rewired last week after a circuit breakdown on Friday 5th October. Russell Appleton the team leader was a 'Star' & organised the job efficiently and created as little mess as possible. He liaised with me at all stages and offered sensible alternatives when things proved difficult. He and his main "Mate" Martin worked together very efficiently; leaving us with power available at the end of each day & a safe environment for the night, Our thanks to call concerned for a job well done & I hope I don't need your services for a long time
Jan Samuel
Tamworth

McDonalds Halesowen can depend on Mr Electric
We were expecting an audit from our Franchising consultant when a couple of issues arose. The light switch to the main chiller and freezer broke off and an electrical socket was accidently broken off the wall. We couldn't see anything in the freezer and to make matters worse we were expecting our delivery. Our usual service companies have a four hour call out to attend a site which was unacceptable in our situation. I remembered having your business card with me so decided to see if you could help. I called your office and explained my situation and within the hour one of your engineers had attended and carried out the necessary work. I have to say I was pleasantly surprised with the speed of the response and very pleased with the service you provided. I have to say I was pleasantly surprised with the speed of the response and very pleased with the service you provided. The business manager was very impressed. I have passed your details to my group of 5 restaurants and have authorised them to use your company for any electrical work required. I have also found out that plumbing is a part of your service and again very useful to know as we don't have a specific company we can call.
Afia - McDonalds Halesowen
Bromsgrove Road, Halesowen

We have saved every month on our electricity bill!
We asked our local electrician in Birmingham Mr Electric to install LED Lights throughout our premises It will be six years next month from when we replaced all our lighting in our Bistro and Shop, along with the warehouse complex here for energy saving alternatives. We have saved every month on our electricity bill It was a large undertaking as you know as we have many units but the amount we have saved every month on our electricity bill over the period has now totally covered the cost of purchasing and replacing the GU10 bulbs with LED spotlights and the florescent tubes with T5'S One of the other benefits we have seen is that we do not have to change the bulbs as often as we were. This is not only an additional saving in the number of bulbs we have to buy, but also the cost of having someone go round changing them  I can count on one hand the number of LED spotlights we have had to change since we fitted them.. Savings paid for the installation in the first three years but since then savings are all ours and simultaneously we have also done our bit for the environment. Thank you for your assistance in fitting
Alison - Bistro Owner
City Centre, Birmingham