Our Customers Come First
At Mr. Electric, we pride ourselves on providing exceptional service to every customer. From being available 24/7 for any electrical emergency to always taking good care of a customer's property, we go the extra mile to ensure homeowners and businesses are happy with their Mr. Electric experience. But don't just take our word for it. Take a look at our latest customer reviews below.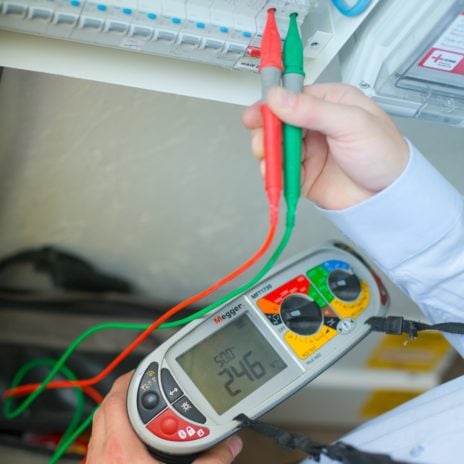 A joy to use!
All round good service. From initial communication to job completion. Very professional.
Cora McIlwraith
Town centre, Truro

Excellent service
Thorough and very efficient service provided by punctual and friendly company.
Sue Bond
Outer area, Falmouth

Lights out
Mr Electric came out as part of a ins home emergency.The engineer was quick to solve the issue, and left the home tidy.
Anthony Hicks
Roche, St Austell

Excellent service
I rang up I had to leave a message admittedly I had to rang a second time then I spoke to Steve who was very helpful and arranged for an electrician to come to me the next day my job was completed in half an hour and i'am very pleased excellent service alround.
Mike Hutchinson
Truro

EICR Testing
Efficient, friendly, professionalIn trying
Angie McCallum
Brackley, Brackley

Very Good Service
Very good service, arrived on time. Very satisfied.
Richard Heales
Maidenhead, Maidenhead

Returning To Sanity
Having my nerves shredded because of an electrical problem, i contacted,Mr. Electric. Wonderful service, very prompt, problem sorted!
Margaret Blay
Winklebury Estate,, Basingstoke

Great company with a world class service. Technicians are very knowledgeable. I highly recommend them 24-7.
Paul P.