Our Customers Come First
At Mr. Electric, we pride ourselves on providing exceptional service to every customer. From being available 24/7 for any electrical emergency to always taking good care of a customer's property, we go the extra mile to ensure homeowners and businesses are happy with their Mr. Electric experience. But don't just take our word for it. Take a look at our latest customer reviews below.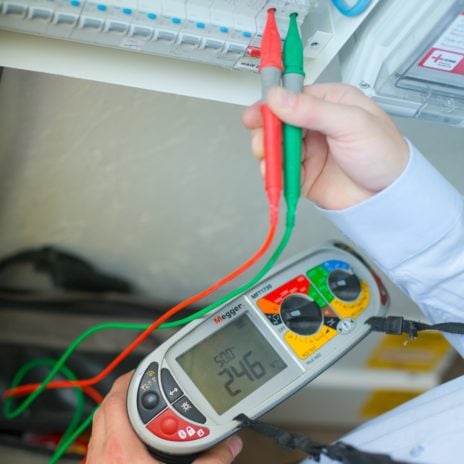 Absolute Star! Efficient , good timekeeper, extremely tidy . Have absolutely no hesitation in recommending and will have him back as and when I need more electric work done!
Stephen Nelson

Very professional service, excellent competitive price and very polite, I would definitely recommend Mr Electric for any electrical work.
e 26

Brilliant service, Excellent quality and extremely professional. Highly recommended and will use again.
Oliver Sinclair

Contacted to get work done. Was informed that my job wasn't urgentand was quite rude. Would not recommend to anyone.
Paul Giffney

Mr Electric quoted me for a garage conversion into a cinema room. Not only was he efficient but also very quick. He has done a fantastic job and couldnt be more helpful. Nothing was too much trouble and he was extremely competitive on price. Regarding the quality of his work I have been very impressed. I highly recommend. Indeed I have recommended him to friends for work already.
Simon Johnson

Fast response from Darren willing to help you out as much as possible at short notice. Great workmanship, excellent at his job and works at a very quick pace. No time wasted! Thanks again Darren will definately be passing on your contact to my friends and family.
Alison Snow

Hardworking, good price, professional, friendly and good at his work. I was extremely pleased and would highly recommend.
Heather Sandford

Very pleased with work done. Very professional. Completed work in next to no timei.
Joyce Douglas

Wasnt allowed to put 0 stars! Hence the 1 star. Absolutely DISGUSTED with the way this company does business! I took them on for some electrical work for my new kitchen. I had been let down by another electrician and needed someone quickly. Richard from Mr Electric said he could do the work soon and told me on the phone that he would charge me 40 per hour. This would be for two days which would be a maximum of 16 hours so I expected a bill for up to 640. I was told nothing of extra charges. The day of the work he had emailed me an invoice for 894 inc. He also tried to call me to get the go-ahead to start the work. I was out and did not see the email nor the messages until a few hours later. He emailed to say 'Probably wrongly we have started the work.' I later asked why I hadn't been charged 40 per hour as discussed. He was very evasive about it. I paid 600 which was what I owed for 15 hours work at 40. He took me to small claims so I was forced to pay the rest rather than have the hassle of arguing it all in court. Absolutely VILE dishonest man! Do not use them!
Tina Broom