Our Customers Come First
At Mr. Electric, we pride ourselves on providing exceptional service to every customer. From being available 24/7 for any electrical emergency to always taking good care of a customer's property, we go the extra mile to ensure homeowners and businesses are happy with their Mr. Electric experience. But don't just take our word for it. Take a look at our latest customer reviews below.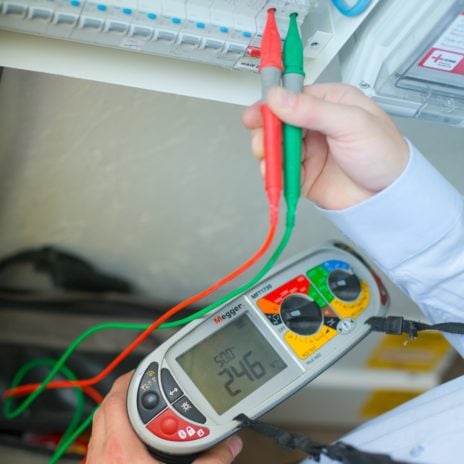 Mr Electric were excellent
Very efficient
Mrs Yvonne George
East Truro, Truro

P V System Failure
Prompt, efficient, fixed!
Mr Michael Finn
Redruth, Redruth

Quick Fix
Very friendly electrician. Listened to the history/situation of the fault. Fixed it very quickly and made sure there wasn't any other issues/chance of further faults.
Jeff Wills
Oldbury, Birmingham

Fantastic
Top service for an OAP . New cooker needed installation and chap was brilliant. Top job .
Mrs Turner
Electrician Tamworth Reviews

Great Service Provided
Following a 5 year electric check a problem was identified and quickly resolved.
Mrs Kathryn Hall
Four Oaks, Sutton Coldfield

Good service
Reception staff were very helpful as were the electricians who came.
Richard Thompson
Outskirts, Birmingham

Service
Excellent
Matthew Hodge
St Columb, St Austell

Very good
TEE responded quickly, professionally and efficiently
Mrs Ann Jackson
Paul, Penzance

Plymouth gave excellent service.
Wayne of Plymouthresponded to my problem very quickly and within seconds diagnosed the problem at no cost. Extremely pleased with the service provided and would have no hesitation on recommending their service.
Joyce Byrne
Barbican, Plymouth

TRURO
very pleasant & professional young man, very pleased
MRS DIANE BENNETT
Bodmin road, Truro