Our Customers Come First
At Mr. Electric, we pride ourselves on providing exceptional service to every customer. From being available 24/7 for any electrical emergency to always taking good care of a customer's property, we go the extra mile to ensure homeowners and businesses are happy with their Mr. Electric experience. But don't just take our word for it. Take a look at our latest customer reviews below.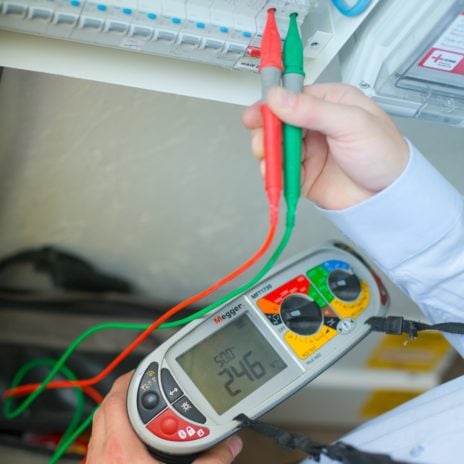 Punctual And Polite Service From The Engineer
The engineer Steve was very punctual, professional and thorough. He dealt well with the phonecall to the office after providing us with the initial quote for the work, which was much higher than previously stated on the phone.
Emily Ellen
Hayle, St Ives

Thank You
I just wanted to pass on the thanks of a very good friend of mine, Shaun Edwards, for the works recently completed at their property in Bonehill. After my recommendation, Shaun called Mr Electric to arrange for installation of a programmer for their central heating at home. He was dealt with a very professional and extremely efficient manner and an appointment was made for the following day. The following day the engineer arrived promptly and carried out the works in an extremely professional manner and quickly. Shaun wanted me to pass on his thanks and to say that he would not hesitate to recommend Mr Electric to anyone.
Paul Stanford

Mr. Electric Was Fantastic
The whole process from initial quote request to completion was quick,smooth and efficient. The engineer was very respectful towards me and my home too.Thanks guys!
Mr. A Burgess
Slough, Slough

Professional And Courteous
Kalim arrived on time and was professional, tidy and courteous with the work he did.
Y Mack
Oxford, Oxford

Quick Response To My Emergency!
Very friendly helpful electrician
Rachel Wallace
Woodley, Reading

Fabulous Service From Reading
Great. Customer service and follow up.
Neill Collins
Just out ide of central reading, Henley-on-Thames

Reading Are Fab
Great
Terence Collins
Town, Reading

Friendly, Tidy, Efficient
Excellent Service from Quotation to scheduling job and follow up both office staff and the engineer could not be faulted. Engineer had well equipped van to meet any unforeseen snags. He carried out the work safely and tidily and left the site clean
Mr D. Parr
Shiplake, Henley-on-Thames

Alright Job
Came three hours late but the job got done.
Ryan Follett
Reading

Great Service, Recommended
Very impressed with Mr Electric from the start. Great communication and got the job done professionally. Will use again and recommend.
David Poulter
Reading, Reading