Our Customers Come First
At Mr. Electric, we pride ourselves on providing exceptional service to every customer. From being available 24/7 for any electrical emergency to always taking good care of a customer's property, we go the extra mile to ensure homeowners and businesses are happy with their Mr. Electric experience. But don't just take our word for it. Take a look at our latest customer reviews below.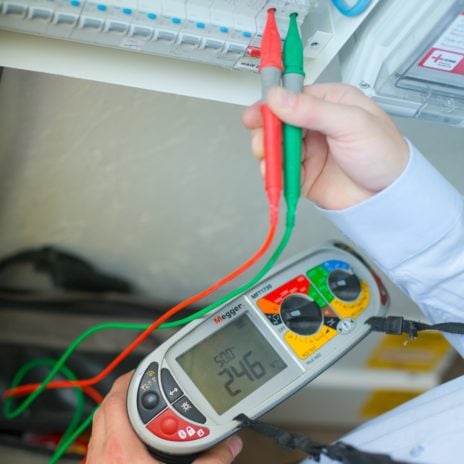 Happy Outcome
Really pleased Richard could come out and help me and that the issue was fixed quickly, good advice given for saving electric too.  Friendly service.
Christina Harrald
Town Centre, Ipswich

Mr. Electric 04/2020
Very good service, friendly and took the time to explain everything that was being done.  Couldn't have asked for better service with a great job done.
Oliver Southgate
Kitchener Road, Ipswich

West Yorkshire Mr. Electric
He is a top chap with a great understanding of what customers need.  My father couldn't fault the service he gave 200% well done.
Philip Stoneley
Pontefract

New pumps
Very good
Sandra Badman
Castle-an-dinas, St Columb Major

Excellent Service
Would recommend.
Mr McS
Wakefield

Highly Recommended!
Prompt and efficient service.  Very clear explanation of all electrical issues.
Mr Ben Church
Porthtowan

Steven From Mr. Electric Is A Star!
Have used Mr. Electric before for installing spotlights and contacted them again to install my Nest doorbell and thermostat.  Both times they have been fantastic and I have to say that Steven is an absolute star!  He works very neatly and he treats your home as if its his own.  Everything looks clean, tidy and very well done.  Will be back for more!
Marc Sussenbach
Beck Row

Very great company and super happy with the prices quoted! Steven is an absolute star! He is very knowledgeable and has solutions for almost everything. His work is 10/10 and it's just as if he's doing work in his own home. Everything is left tidy, very well done and he is happy to make things happen for you! I have had a Nest doorbell and Nest thermostat installed by Steven from Mr Electric. Prior to the installation I've been in touch with 'Nest Pro's' as suggested by the Nest products and wasn't happy with their responses. So many of them are making the installation sound so difficult just so they can charge you a large amount. So I contacted Mr Electric and they have done the job at a much better price without any issues! The products are working perfectly and there's definitely no need for a ''Nest Pro'' to do it Can't fault this company and will definitely be back for more.
Marc

Excellent Service
Sean identified major issues in my home after some very poor work by a different electrician left me without power and dangerous circuitry.  He worked very hard to rectify extensive faults and was clearly very competent. I highly recommend this man.
Ivor Walker
Whitchurch, Cardiff

Prompt Reliable And Quality
Don't have anything bad to say about Steve, he was polite and clear about what to expect.  Quality workmanship and even put up with my children bothering him.  Would recommend.
Ben Emberson
Pool