Our Customers Come First
At Mr. Electric, we pride ourselves on providing exceptional service to every customer. From being available 24/7 for any electrical emergency to always taking good care of a customer's property, we go the extra mile to ensure homeowners and businesses are happy with their Mr. Electric experience. Please leave us a review to let us know what you made of our service.
Write a Review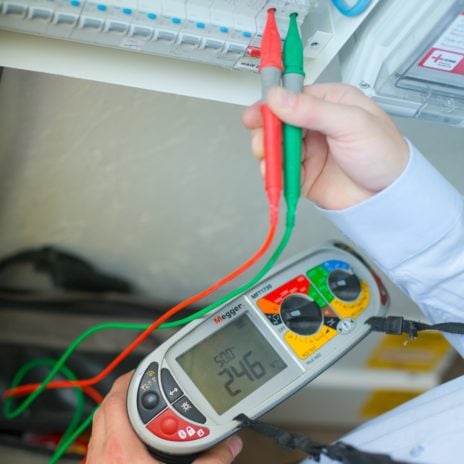 Car Charger Installation
"I thought it would be a nightmare filling in forms forms for the OLEV car charger grant but Mel from Mr Electric helped me from start to finish. Dan who fitted the charger obviously knew what he was doing and gave great service and advice. What I thought would be a nightmare was actually very easy. Thank you all at Mr Electric "
Martin Harley
Mosley, Birmingham

Very quick service
"Our lights had all stopped working I have used Mr Electric before so I got straight in touch and as usual they gave excellent service getting me up and running within the hour."
Martin
Moseley, Birmingham

"Great service brilliant company will use again thanks so very much for everything."
Dave SPURRIER

Fixed the problem, with no mess.
"Turned up on time, explained problem to me - fixed problem with no mess - very polite and installed complete faith in workmen's competence."
Caroline Judge
Tile Hill, Coventry

Russell Appleton the team leader was a 'Star'
"I would like to offer my thanks & appreciation for the very speedy way in which my house was completely rewired last week after a circuit breakdown on Friday 5th October. Russell Appleton the team leader was a 'Star' & organised the job efficiently and created as little mess as possible. He liaised with me at all stages and offered sensible alternatives when things proved difficult. He and his main "Mate" Martin worked together very efficiently; leaving us with power available at the end of each day & a safe environment for the night, Our thanks to call concerned for a job well done & I hope I don't need your services for a long time"
Jan Samuel
Tamworth

Elliott Boyden

"Richard (Mr Electric!) has just helped me and I would like to recommend his services as he was professional, helpful and a great communicator! The lights in my hallway, bathroom and bedroom stopped working. After going to my fuse box and switching on and off and replacing a fuse, my lights still didn't work. I called Richard and he told me he may be able to assist over the telephone. Eventually we discovered that I had a separate trip switch on a more modern device (I hadn't even thought of this!) The problem was solved with ten minutes and Richard kindly gave of his time and expertise for NO COST! What a STAR. I will be keeping his details for the future. It's good to 'find' people like this. HAPPY!!!"
lisa reynolds

"I rang Mr Electric as an emergency call. My mother was coming out of hospital that very day and we discovered she had no lights working downstairs in her home. The lady I spoke to was very professional and helpful, she arranged for an electrician to come out that afternoon. A nice young lad named Mark rang me to advise he was on his way and would be with us in 15 minutes. He turned up on time and was able to resolve the issue and offer some good advice. I cant tell you how grateful we were, it was essential to get moms lights on, otherwise she may have had to go back into hospital. Thank you so much. We will definitely use Mr Electric again."
Foster Beverley