Our Customers Come First
At Mr. Electric, we pride ourselves on providing exceptional service to every customer. From being available 24/7 for any electrical emergency to always taking good care of a customer's property, we go the extra mile to ensure homeowners and businesses are happy with their Mr. Electric experience. Please leave us a review to let us know what you made of our service.
Write a Review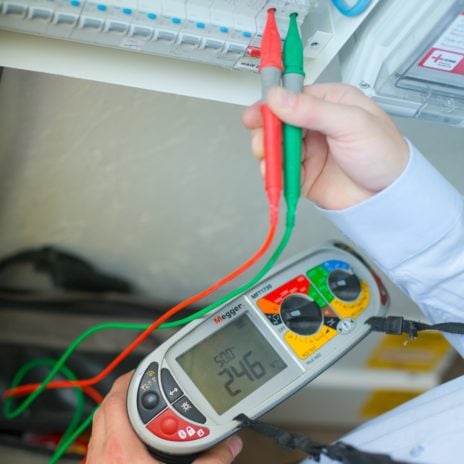 Neil to the rescue
"Very good and friendly staff"
Sandra Badman
St columb, Newquay

Tees to the rescue for our church!
"Very good and punctual. Problems all solved. Very patient electricians! Thank YOU. "
Sally Searle Kenwyn Church
Kenwyn Church Road TR1 3DR, Truro

Experience
"The election who came was polite and efficient"
naomi williams
Gerrans - Roseland, Truro

Very efficient
"Very quick to respond, very helpful - definitely recommend them and definitely use them again"
Lisa Miller - Pure Cornwall
St Agnes

Director
"Fast Efficient and Cost Effective!!!"
Terick Moore
Birmingham, Birmingham

Director
"Fast Efficient and Cost Effective!!!"
Terick Moore
Birmingham, Birmingham

Great service but slow to update customer
"I have been using Mr Electric for about 10 years to help with any jobs that are required on our 4 rental houses. Since we live abroad, it is important for us to have a team that we can rely on and Mr Electric are a part of that team. The job always gets done to a high standard - even if I don't always know when it has been done!"
Helen Torris
Town centre, St Agnes

Nest Installation
"It took 3 attempts to get the installation correct. However, Mr Electric and Wayne were polite and sorted out the problems for me. Thank you"
Ms Davison
Plymouth

Let there be light
"Issue with motion sensor lights ongoing for over 6 months... Me Electric onsite for 20 minutes problem solved... brilliant"
Mr A J Webb
Town Centre, Redruth

Excellent
"Excellent service. Would definitely recommend"
Anita Millard
Hayle, Penzance