Our Customers Come First
At Mr. Electric, we pride ourselves on providing exceptional service to every customer. From being available 24/7 for any electrical emergency to always taking good care of a customer's property, we go the extra mile to ensure homeowners and businesses are happy with their Mr. Electric experience. But don't just take our word for it. Take a look at our latest customer reviews below.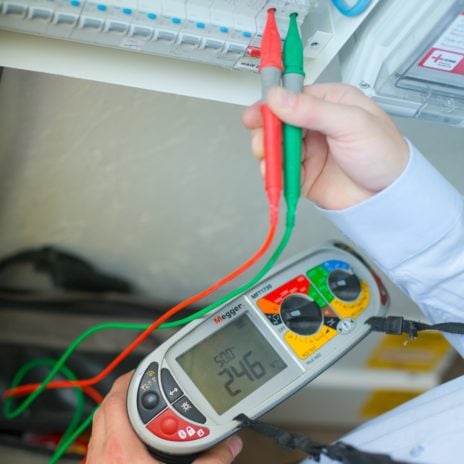 Just a quick follow up to say how pleased we are with the guys and the work carried out today. The guys, Jared and Scott were courteous and professional, timely and organised. Really good work - I would not hesitate to recommend your services to anyone. Please can you pass on our comments and positive feedback to the guys. Overall, every dealing to date that we've had with Mr Electric from the onset when we had the initial electrical survey done before we had even bought the house, to dealing with the quick turn around of the remedial work quotes through to having the work done- and my endless questions -has been brilliant. Of course, not forgetting the admin side of things backstage - Mel- thank you for answering my endless emails and queries in such a professional and reassuring manner and for Zoe's quick and knowledgeable responses via the phone- everything has been great- spot on. Thank you!
Pamela Hopkins

Great service, on time and reliable thank you for fitting our lights
Vickie's Cleaning

Steve and his crew did a brilliant job - we had an issue with the fuse box which was difficult to find but they persevered and in the end found a lose wire, the price was okay too. The technician was clean, tidy and knowledgeable and cleaned up after the job and even had a Mr Electric mat - never seen that before !! Great stuff !
Richard Smith

Top of the list on google, good website thought I was on a winner until they didnt answer the phone.. rang for ages... :(
andrew varney

Very Happy Customer Dave and Antony were great, both polite and professional. They were both a credit to the Mr Electric company. I will not hesitate to contact Mr Electric in the future, as well as make recommendation to family and friends. Finally, a personal thank you to Mel in teh Mr Electric office, for the prompt assisstance and information given. Another credit to teh company Denise
denise reynolds