Mr Electric BBN - Putting Customers First
At Mr. Electric, we pride ourselves on providing exceptional service to every customer. From being available 24/7 for any electrical emergency to always taking good care of a customer's property, we go the extra mile to ensure homeowners and businesses are happy with their Mr. Electric experience. Please leave us a review to let us know what you made of our service.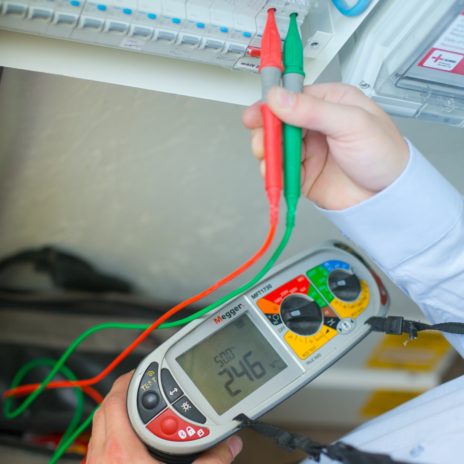 Great service
Thanks for completing my EICR.  Arrived on time and was very friendly and helpful.
Alex Harris
Milton Keynes

Good stuff
A good experience all round.  Faults and solutions were explained in layman's terms, prices were understood before the work was carried out, a short delay in carrying out the work was notified in plenty of time, they arrived at the agreed time and got on with the work, never once stopping for a brew.  Oh, and the problem was fixed too.
Jamie Stancombe
-, Daventry

Very fast and cheap and professional
Very friendly and professional good
Muchie Jones
Northampton

I sadly cannot give one star. Lee Ives the managing director came out because someone else was on a job. He failed to recognise the make of Fuse Box so took a photo and sent to someone else. (It took me 2 mins to Google it and find the same information). I suggested it could be a faulty RCD (rccb) he suggested it could be a blown bulb. As he didn't have a spare RCD to add he went to move over a circuit and when he disconnected the hot tub the power worked again. He then left the hot tub disconnected and switched everything back on. He suggested we get a hot tub engineer as he doesn't fix them. He then charged us £75 for a total of 25min "work". The next day the same problem occurred... After some googling I tapped the rccb with a screw driver and it started working again. (the springs inside seize up sometimes). Wanting our clearly non faulty hot tub connecting and a new RCD (rccb) fitted we contacted mr.electric (Lee) said he would send someone the next day. He said a new RCD would be about £60. (I brought one from screwfix for £24). The electrician (not Lee) came and went to add the RCD that Lee had sent him with... It didn't FIT. (Lee should have googled it). Luckily the RCD I brought did fit. The electrician then connected this and reconnected the hot tub. Everything was now working. Lee wanted an additional £50. So in total for less than 1hours work, no parts (as we provided this), photography of the fuse box and some googling!! Lee wanted to charge £125. Unhappy we spoke to him on the phone. He told us it was a call out charge despite his website saying "no call out charge". He told us they came out twice.... We pointed out he clearly didn't know what he was doing. We did pay as the young electrician he sent on day 2 was competent and its not his fault. We will not be using them again and recommend others do not.
Tim Clarke

Excellent work
Bought a new cooker called that morning came out that evening to fit it excellent work. And he was polite and friendly.
Adam Halladay
Kings Heath, Northampton

Mr. Electric Excellence
Quick Efficient Quote and Professional Electrician Services for home security cameras and smoke alarms installations. So pleased to find a reliable reputable electrician company.
Daniela Avery
Hunsbury Meadowsz, Northampton

Zappi instal
Excellent efficient service.
Mr Nigel Chapman
Milton Keynes, Milton Keynes

Beds
First class.
john inchbald
MILTON KEYNES, Milton Keynes

Excellent Service!
Returned my call. Arranged a time and was there when promised. Professional service.
Sean Walters
Grange Park, Northampton

Excellent Service From Bed, Bucks and Northants
I called up to have someone look at a complicated problem at my house. The response was swift and they always kept me up to date with appointment times. They even called 30 mins before to ensure I was still available. The work was done quickly and they did a thorough job.
Abdal Hussain
Milton Keynes, Milton Keynes