Our Customers Come First
At Mr. Electric, we pride ourselves on providing exceptional service to every customer. From being available 24/7 for any electrical emergency to always taking good care of a customer's property, we go the extra mile to ensure homeowners and businesses are happy with their Mr. Electric experience. But don't just take our word for it. Take a look at our latest customer reviews below.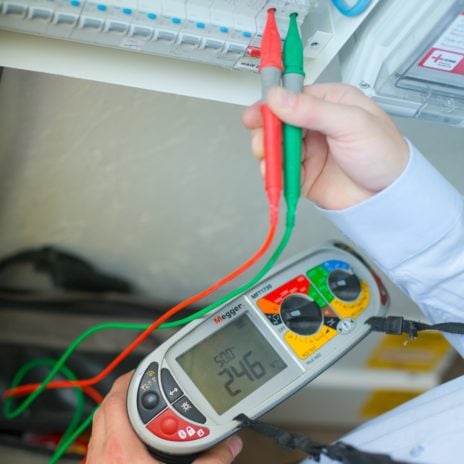 Excellent service
The work was done quickly, efficiently and courteously. I would make them a first choice for any future work.
Collette Waudby
Bearwood, Bearwood

Excellent
Very prompt service.  Resolved problem very quickly.  Excellent.
Geoff Holland
Outskirts, St Agnes

Superb Service In Cornwall
Needed electrics tested due to water damage.  Went out of their way to provide a quick and efficient service, and ( for an electrician) an excellent price.
Tracey Kerr
Falmouth

Faulty lights
Excellent service.  Very pleasant chaps who carried out the work efficiently and quietly.
Mrs Heather Warden
Dudman Farm, Truro

Good as ever!
We've just had Alex from the East Anglia Mr. Electric for two days to helping us out with are continuing renovation project.  As every he did an amazing job, Alex and Richard is always very good at answering questions and quoting for the next bit of work.
Jamie Boyd
Bury St. Edmunds

Fantastic service from Mr Electric. I had new LED lights installed in my business, very small area the engineers had to work in and it had to be done before I opened my shop in the morning. The engineers were very professional and were waiting for me to arrive. They fitted 3 new LED lights and panels, they were finished, swept up and gone all within 2 hours. Absolutely brilliant service from start to finish. Thank you. Would definitely recommend Mr Electric.
Claire Ripley

Excellent service
Very helpful and excellent service.
Brigitte Rak
Countryside, Helston

A very efficient service
Excellent.  Texted to confirm appointment and arrived punctually, very polite and conducted a thorough check.
Ms. B. Wade
Ipswich

Neil was quick clean and efficient
As above
Adrian Piddocks
Praa Sands, Penzance

Very swift and efficient service
We came back from holiday late in the evening to discover that none of our sockets was working.  I rang Mr. Electric the next morning at 8.30am, and an electrician was with us just an hour or so later.  He quickly found the fault and solved it, but then we discovered afterwards that one of the sockets still didn't work.  The electrician came straight back again after a phone call and fixed it in 5 minutes.  Am very pleased with the swift, helpful and efficient service.
Mark Harris
Downalong, St Ives