Our Customers Come First
At Mr. Electric, we pride ourselves on providing exceptional service to every customer. From being available 24/7 for any electrical emergency to always taking good care of a customer's property, we go the extra mile to ensure homeowners and businesses are happy with their Mr. Electric experience. But don't just take our word for it. Take a look at our latest customer reviews below.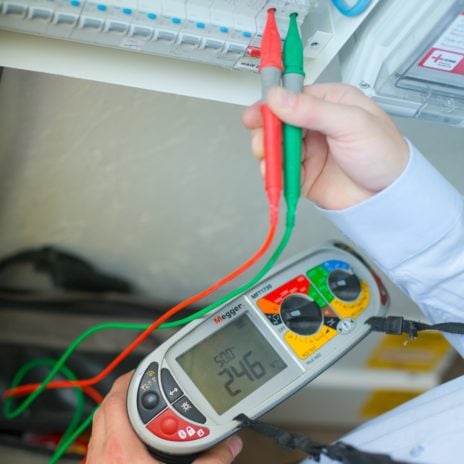 Wonderful Service
Excellent
Michael Rogers
Outside sudbury, Sudbury

Excellent service
Call these guys with confidence. On time, efficient and a very fair price.
Jon Chrimes
Ipswich, Ipswich

The Work Carried Out From Survey To Completion
From the survey to installation was excellent and was carried out at agreed time.
Tony Gowers High Oaks
Gissing

First Class Mr. Electric
We found Richard to be very helpful and experienced in our crisis. He came very promptly and found the problem in no time. We would always use his services if we have another electrical problem.
Mary Brill
Pinewood, Ipswich

Straightforward And Honest
From start to finish a great job done, and honest and straightforward pricing and working.
Mr. C Curtis
Barrow

Alex Excellent Technician
Alex was the technician, a really nice guy. Very conscientious and thoughtful. Excellent service to date, second fix to follow. Would definitely recommend your company. Quotation was a fair price.
Peter Price
Old Felixstowe, Felixstowe

Quick Efficient Reliable Service
Great service, very quick communications and scheduling in the job. Very reliable, efficient, clean and tidy job. Great value with a well trained and informed team. Thanks.
Aimee Monk
Norton, Bury St. Edmunds

Mr. Electric Was Spot On
Mr Electric was great, turned up on time and work carried out was spot on, couldn't have asked for more.
Steven Huckle
Local village, Bacton

Highly Recommended
Excellent service, on time, clean and tidy. Just so pleased with the work.
Gill
St Agnes

Superb Service
FANTASTIC FAST RESPONSE TO MY TENANTED PROPERTY. WILL DEFINITELY USE AGAIN.
Carol Whitlow
Central, Falmouth