Our Customers Come First
At Mr. Electric, we pride ourselves on providing exceptional service to every customer. From being available 24/7 for any electrical emergency to always taking good care of a customer's property, we go the extra mile to ensure homeowners and businesses are happy with their Mr. Electric experience. But don't just take our word for it. Take a look at our latest customer reviews below.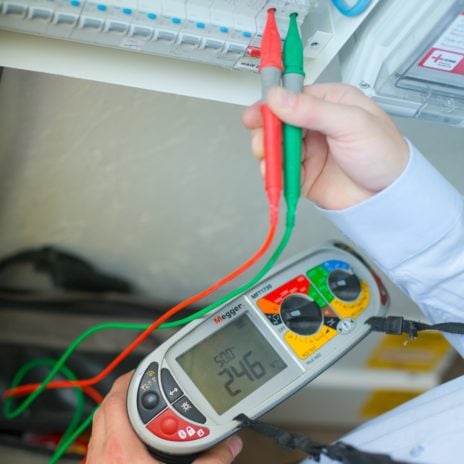 Excellent service
Very professional job carried out by Wayne.  Many thanks.
Dorothy Ann Perrins
Plympton, Plymouth

Good Response
Work completed efficiently and quickly.
Mrs W Parkyn
In Town, Camborne

Helpful Mr. Electric
Very good with humour and understanding.
Jon Lincoln-Gordon
Tywarnhayle, Perranporth

Treatment Plant
VERY GOOD
Mrs Sandra Badman
Castle-an-Dinas

Fantastic service!
Not having had this kind of work done before I chose Mr. Electric based on the advert I saw online which was informative and professional looking.  I was very impressed with the service received and will definitely use Mr. Electric in the future.
Mrs B Rollins
Ipswich

Great Service
Excellent service.  Did exactly as I wished for on time and at a reasonable price.
Martin Stoner
Malpas

Castle Park
Helpful and friendly
Sandra Badman
Castle-an-Dinas

Mr. Electric – Excellent Job Done
Mr. Electric (Craig) arrived on time, did the job carefully, checked everything and was very pleasant helpful.  Excellent service, reasonably priced.
William Smith
Wakefield

Hope House
We were very pleased at the speed of response and the clear expertises shown.  You were helpful and caring and gave us a helpful follow up call.
Paul Bedford
Town Centre, Barnsley

Work Done
Upgrade of the wiring, all done on time, carefully - even the rubbish was taken away!
Dr Richard Jeffery
Near the town centre, Falmouth