Our Customers Come First
At Mr. Electric, we pride ourselves on providing exceptional service to every customer. From being available 24/7 for any electrical emergency to always taking good care of a customer's property, we go the extra mile to ensure homeowners and businesses are happy with their Mr. Electric experience. But don't just take our word for it. Take a look at our latest customer reviews below.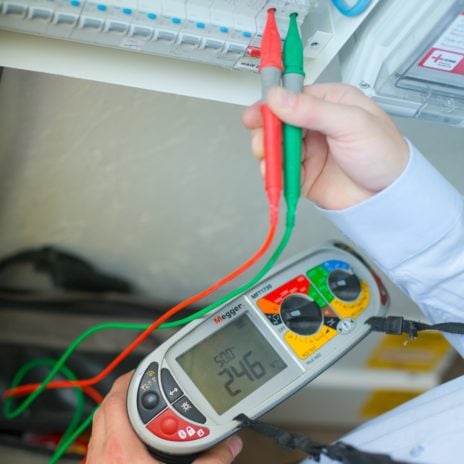 Highly recommended. Used for a Tesla EV charger installation. Very quick to provide a quote and date for installation. Turned up early and did a great job. Don't bother with the firms listed on Tesla's website for the Birmingham area, they either fob you off to another firm who aren't in a hurry to provide quotes/dates or don't bother responding to calls/emails.
Asim Arshad

Fantastic Service!
On time, polite, explained the situation along with various options to resolve.  Fitted part quickly and cleaned up after himself.
Dylan Borck
Monmouth

Very Methodical Electric
Very methodical and quality control minded.
David Walker
Wakefield

Excellent Service EV Charging
I've had a bad experience with other firms when it came to getting quotes and arranging dates.  It was always very slow and unprofessional.  Mr. Electric have been spot on throughout.  I was able to get a quote and date with just a few emails on the same day.  They turned up 15 minutes early and worked diligently and professionally to install my Tesla charger.  The work was done to a high standard and I highly recommend this firm for EV charging installations.  Theirs quotes are competitive, lead times are reasonable and very friendly and not arrogant like the other firms I approached.
Asim Arshad
Stafford

Good Job From East Suffolk
Useful and clear conversation on the phone before carrying out works.  Did exactly what was asked for.  Very friendly service.
Claire Botwright
Bury St. Edmunds

Grateful thanks
Just cant Express my grateful thanks enough. Very helpful and great advice. Worth every penny@
G doble
Tr4 , St Agnes

Mr Electric
Puntual, efficient and helpful
Geoff Wright
Kenwyn, Truro

Mr. Electric Was Brilliant
Excellent service and a job well done.
Mrs C Tomlinson
Horbury

Excellent service
Mr. Electric delivered a friendly, timely service on a wide range of problems in our house and garden.  The price was according to the estimate.  We are very pleased.
Peter Thompson
Town centre, Woodbridge

Mr Electric
Very good
Mr Gordon Dick
Normanton