Our Customers Come First
At Mr. Electric, we pride ourselves on providing exceptional service to every customer. From being available 24/7 for any electrical emergency to always taking good care of a customer's property, we go the extra mile to ensure homeowners and businesses are happy with their Mr. Electric experience. But don't just take our word for it. Take a look at our latest customer reviews below.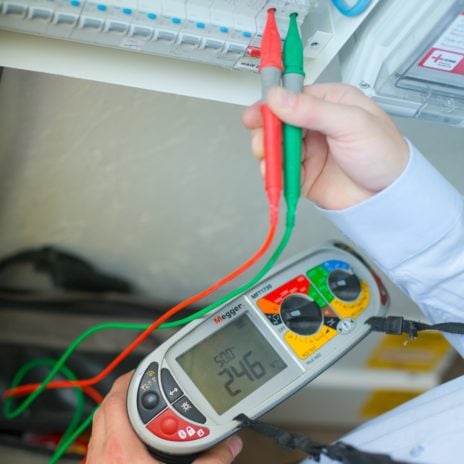 Excellent & efficient service
Excellent service - I would fully recommend
N Dwyer
Pelsall, Walsall

Friendly, professional service
Grant did a great job of fitting our ceiling fans. Would definitely use again and/or recommend to friends and family.
Stacie Wright
Wrenthorpe, Wakefield

Well done
Very pleasant
Mrs. Penfold
Tr11 5sa, Falmouth

Very Efficient – Minimal Disruption
Very satisfactory job with minimal disruption. (just a small point the company is Newsquest - not Newscrest)
Mrs A Hichens
Bickland Industrial Estate, Falmouth

Fab Local Service
Friendly, professional service, arrived on time with good advice.
Claire Roberts
Wheal Kitty, St Agnes

Upgrade
Excellent
Sandra Badman
Castle an Dinas, St Columb Major

1st Class Service 10/10
From start to finish I cannot thank Grant enough. He definitely went way beyond the call of duty when refitting a 70 metre armoured cable down a pre dug 20 inch trench. Grants level of professionalism and level of genuine customer services was simply brilliant. Not only did Grant make my life much easier, he purchased all the material from conception through to job completion he made the whole stressful situation better. His style and approach was one of calmness and possessed a very focused and driven attitude. I would not have any hesitation in recommending Mr Grant Bolger for any electrical work no matter what the size of the job. It is a true breath of fresh air to see a highly qualified workman with true honesty, integrity and overall a very nice human being. Thank you once again Mr. Electric!
Mr Chodak Hunter
Ackworth, Ackworth

Reliable
Reliable at reasonable rates. Professional workman (Grant).
Philip Bailey
Pontefract, Pontefract

East Suffolk are Fantastic
Running an amazing company.
Mick Phillips
Wickham Market, Wickham Market

check plugs
Excellent, prompt, fast, polite. Made me feel safe!
Gill Doble
St Agnes