Our Customers Come First
At Mr. Electric, we pride ourselves on providing exceptional service to every customer. From being available 24/7 for any electrical emergency to always taking good care of a customer's property, we go the extra mile to ensure homeowners and businesses are happy with their Mr. Electric experience. But don't just take our word for it. Take a look at our latest customer reviews below.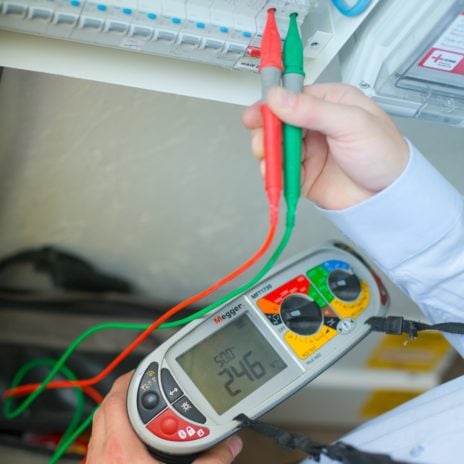 Well done
Hardly knew they were here, quite efficient and professional as always.
Malcolm Ball
Crofthandy, Redruth

Great All Round Service
Site Visit, Quote and work all carried out within the timescales I was given, fast, efficient and friendly team on the day who completed the job with no hassle, very please would definitely recommend.
Sharon Davis
Tipton, Tipton

1st Class
Darren was very efficient and did a great job installing our outside lights.  Great job.
Mr Craig Lawrence
Huntington, Cannock

Excellent
Friendly staff explain job well quotes clear clean up well again very happy
D Tyrrell
Newquay

very helpful
The electrician who came was very helpful and as a result of his visit he will return to carry out a survey to help reconfigure the meter boxes to help make the supply more stable
Mr john brown
rural area, Truro

Excellent Service
Fantastic service from Mr. Electric Ipswich. Quoted for the work and quickly came and carried out the job to a very high standard. Thoroughly impressed and will recommend.
Sean Deverson
Ipswich, Ipswich

the good bit...we had all our outside lights fuse out a few hours before a party. we phoned Mr Electric and they had someone with us within an hour. the bad bit.... the electrician arrived wandered about rather aimlessly for an hour and announced that he thought the fault was with a starter for the led lights under the deck. Told us he wasn't going to unscrew any decking ( a very simple job as we have the new "plastic" type decking where the pieces are literally held in by an easily accessible one screw clip) and we had to get our contractor to come in and lift the decking. charged £80 we then had the decking lifted and he came back...he left within 15 minutes as the "wrong" decking pieces had been lifted , he marked 4 boards and asked for them to be lifted. at this point i organised for a proper electrician who could remove screws to attend. He quickly diagnosed the real fault ( not the starters under the decking at all) and sorted the problem. He even replaced the removed decking !! So unfortunately a very poor experience for me.
Simon Fox

Fast call out…
Our electric kept tripping off so I called Mr Electric. Steve the engineer was at the house within two hours of the call to fix the problem. Really good service and highly recommended.
Paul Donaghy
Constantine, Falmouth

Fair Price , Proffesional Work
Clear Quotation, Fair Price , all work completed to a good standard in a friendly professional manner
Peter Price
Old Felixstowe, Felixstowe

Alex was really great, clean and professional
Very Good service, excellent
Michele Phillips
Woodbridge