Our Customers Come First
At Mr. Electric, we pride ourselves on providing exceptional service to every customer. From being available 24/7 for any electrical emergency to always taking good care of a customer's property, we go the extra mile to ensure homeowners and businesses are happy with their Mr. Electric experience. But don't just take our word for it. Take a look at our latest customer reviews below.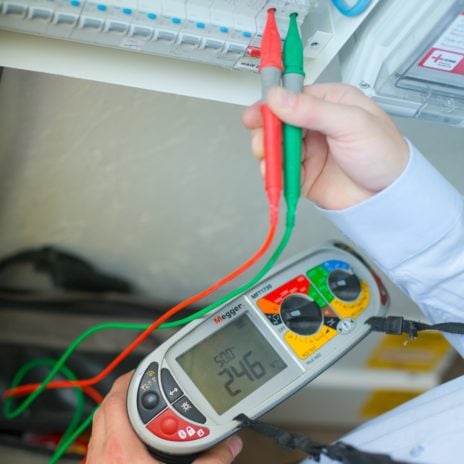 Darren Was First Rate
Everything was carried out as promised and importantly at the prearranged times.
Mrs Linda Noble
Rural village, Bridgnorth

Reliable Service
Have had a number of jobs done by Mr. Electric. All done to a professional standard. Reliable and trustworthy company and workers.
Matthew Colley
Walsall, Walsall

Highly Recommend Mr. Electric
Team offered a professional and friendly service of a full rewiring of house, which was carried out efficiently. Would definitely recommend Mr. Electric for any future work.
Matthew Richards
Wolverhampton, Wolverhampton

Fast, Friendly Service
Very impressed with the speedy, efficient and friendly service. Your bright yellow vans are very effective, as I remembered the Mr. Electric branding from having seen a van pass the window, and that's what made me call! Thanks very much!
Reuben
Burntwood, Burntwood

Friendly
I've used Mr. Electric twice now, both times they have been friendly and efficient.
Me T Atkins
Etching Hill, Rugeley

Punctual And Polite Service From The Engineer
The engineer Steve was very punctual, professional and thorough. He dealt well with the phonecall to the office after providing us with the initial quote for the work, which was much higher than previously stated on the phone.
Emily Ellen
Hayle, St Ives

Thank You
I just wanted to pass on the thanks of a very good friend of mine, Shaun Edwards, for the works recently completed at their property in Bonehill. After my recommendation, Shaun called Mr Electric to arrange for installation of a programmer for their central heating at home. He was dealt with a very professional and extremely efficient manner and an appointment was made for the following day. The following day the engineer arrived promptly and carried out the works in an extremely professional manner and quickly. Shaun wanted me to pass on his thanks and to say that he would not hesitate to recommend Mr Electric to anyone.
Paul Stanford

Very Pleased With Service Superb Service
Very efficient
Linda Rogers
Great cornstd, Great Cornard

Good Service
Very polite and professional
Mr R French
Suburbs, Saxmundham

Fast Response
quick, good value, reliable
Rob
Wivenhoe