Our Customers Come First
At Mr. Electric, we pride ourselves on providing exceptional service to every customer. From being available 24/7 for any electrical emergency to always taking good care of a customer's property, we go the extra mile to ensure homeowners and businesses are happy with their Mr. Electric experience. But don't just take our word for it. Take a look at our latest customer reviews below.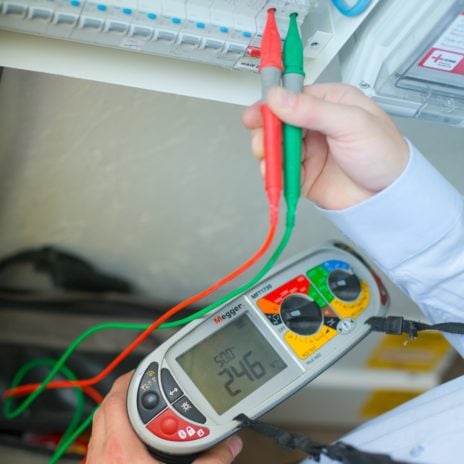 Excellent service
Excellent service. Done on time, in the timeframe specified. With minimal mess and excellent results
Chris Morris
Indian Queens, Fraddon

Top Service
As always an efficient service by the team at Mr Electric. Testing complete and clear recommendations given. Quote for work very competitively priced.
Cleve Rushton
Gulval , Penzance

Super Helpful And Brilliant!
Great service, ok time, friendly, super helpful, would recommend.
April-Josephine Broadberry
Ipswich

Ed From Mr. Electric St Agnes Was Exemplary
Ed has been to me before... he is polite... good at his job and I have no complaints at all.  He even cleans up any mess caused through the job and is trustworthy.
Susanne Desmonde
Camborne

Fantastic Service
Very pleased - quick, efficient, value for money.
Peter Whitehead
Liskeard

Wakefield Branch Was Quick And Brilliant
The chap from Mr. Electric came within one week, was the best quote, observed social distancing, answered all my questions and I am very satisfied with the result.  My car charger works perfectly!  He even worked in the rain - the bits he could do safely of course!
Dr Heshan Panditaratne
Outwood, Wakefield

Sorted my extractor
Mr Electric always do a great job
Paul Lynex
Outside Padstow , Padstow

Never Fails to Disappoint
I love these guys and never go anywhere else for my electrical needs.  This time i needed an extra double plug with USB ports.  Social distancing maintained.  No mess and lovely guy Darren.
Emma Neads
West Bromwich

Friendly, Prompt, Cost Effective, Safe
Excellent support to small business.
Lower Treave
Lands End, Penzance

Grant Is Prompt And Professional
Excellent service at a great price would recommend him to my friends many thanks.
Stuart Knowles
Hemsworth